Jones assault suspects arrested
Written by Skye Doherty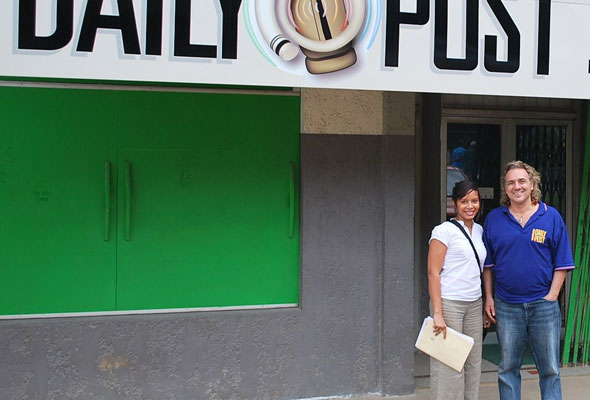 RNZI reported on March 28 that four of the men alleged to have assaulted Vanuatu Daily Post publisher Marc Neil Jones have been arrested.
The assault occurred on March 4, and it took more than three weeks for the police to act. The leader of the gang of thugs, Utilities Minister Harry Iauko has not been arrested, and is reportedly in Australia for medical treatment.
A full report here: Suspects arrested in assault of Vanuatu publisher
This is the second occasion on which Marc Neil Jones has been assaulted, and bodes ill for media freedom, and the accountability of government. Australia provides at least $49.3 million in direct Aus Aid funds to Vanuatu this year.
Our photo shows Marc Neil Jones at his newspaper in happier times, with Marie M'Balla-Ndi, a UQ journalism researcher.