May 20, 2011
10:21 am
Tags: detention, immigration, villawood
Category: News
Detention situation 'toxic'
Written by student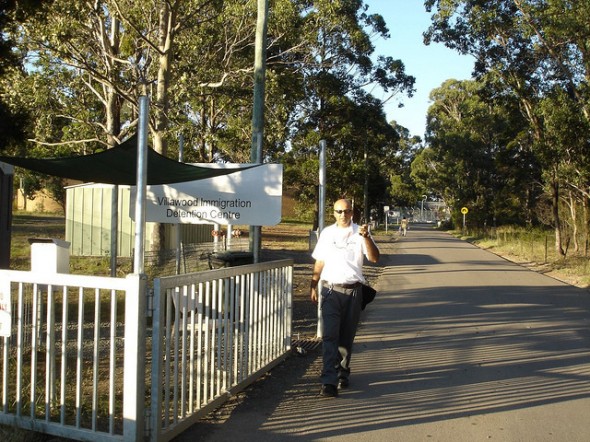 Australia should expect a repeat of the violence at the Villawood detention centre if Australia maintains its mandatory detention policy, the Refugee Council of Australia said.
Detainees at the Villawood detention centre began a riot on the 20th of April which saw them setting fire to several buildings. Seven detainees have been charged in connection with the riot.
But a spokesperson for the Refugee Council of Australia said that similar protests are likely to continue.
"If you detain people indefinitely, you're going to see volatile situations like this occurring," Sophie Peere said.
She described Australia's mandatory detention policy as "real policy flaw", saying that detention should only last a few weeks.
Australia detains people seeking asylum who arrive by boat while determining if they are legitimately fleeing persecution and have a right to protection. For asylum seekers arriving by airplane, Australia releases after a medical check-up and a security background check.
The government does not hold people arriving by airplane when determining if their asylum claims are legitimate. This is also the procedure for nations like the United Kingdom and the United States.
But the story is very different for those who arrive by boat. While other nations' procedures can take as little as two weeks, the average time taken for processing for Australian asylum seekers is nine to twelve months.
"We have no limits on the time of detention,"said Ms Peere.
This, coupled with a backlog of cases after the government stopped processing Sri Lankan and Afghan refugees, was causing overcrowding, and ultimately, violence.
"Tensions have been rising inside detention centres have been rising all across the country, including Villawood for months and months."
She said that the reason many detainees have rioted was the "indefinite and hopeless nature of the situation they're placed in".
"The situation they're placed in is toxic."
In the aftermath of the riot, three detainees, angry at their refugee claims being denied, continued a rooftop protest for 11 days. They have since come down. The seven detainees charged in connection with the riots have been denied bail.
Story: Andrew Messenger
Photo: .M. via Flickr