Designer find masterpieces in clothing rejects
Written by Sarah Cann
[media-credit id=70 align="alignleft" width="590"]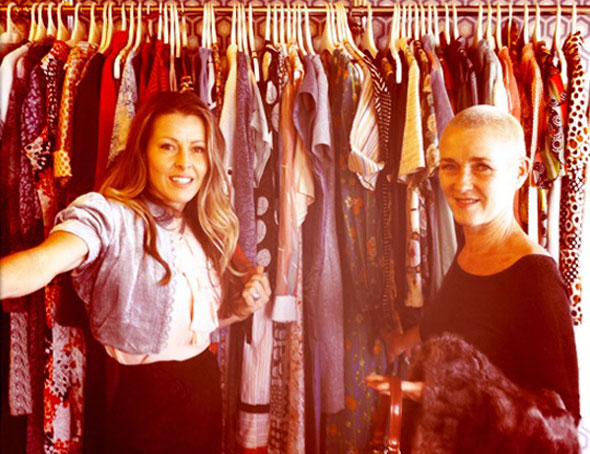 [/media-credit]
Retro finds at Vinnies, West End with Store Manager, Melissa Martin and St Vincent de Paul Society Queensland's Brisbane Area Supervisor, Roberta Jays.
Designers behind six of Australia's leading fashion brands rummaged through Vinnies op-shops recently to gather items for one-off creations auctioned this month in support of the St Vincent de Paul Society.
Brisbane's Easton Pearson, along with the likes of Camilla & Marc, Sass & Bide, Therese Rawsthorne, Carl Kapp and Romance was Born turned donated items into masterpieces for marie claire's Cast-off to Couture online auction.
St Vincent de Paul Society Queensland's Brisbane area supervisor, Roberta Jays said the society was very excited about the auction as it highlighted the growing trend for resourceful fashion.
"Due to the recent economic shifts, our Vinnies op-shops are selling to a much wider market than in the past," Ms Jays said.
"With the recent rise in the Australian dollar, there are plenty of cheap clothing options available within large retailers; however, shoppers still want quality and less homogeneity and so shop at Vinnies to find quality garments at a good price.
"Each Vinnies store manager sorts their stock to ensure they have unique and mainstream quality items that they believe their clientele will like," she said.
Melissa Martin, West End Vinnies store manager said: "It's here at Vinnies, West End that Easton Pearson picked up some of the items for their couture piece auctioned."
If you're looking for vintage and retro garments, Ms Jays recommended heading to the Vinnies West End and Eagle Junction stores and for bridal and formal wear, visit Vinnies in the Valley.
The Cast-off to Couture auction raised over $1700 for the St Vincent de Paul Society's work in the community.