September 3, 2011
11:32 am
Tags: Brisbane, eagle farm, food, local, market, north side, product
Category: Events
Eagle Farm market brings the community together
Written by Jane Farrugia
[media-credit id=170 align="alignleft" width="590"]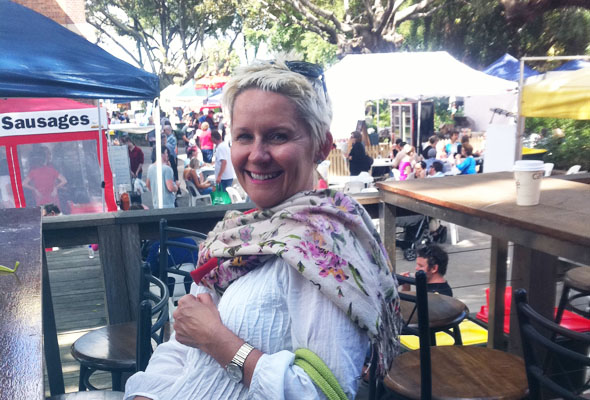 [/media-credit]
Eagle Farm weekly shopper Jo Moriarty
Ascot's Eagle Farm markets have become an increasingly popular destination for north side residents on a Sunday morning. This weekly market extravaganza takes place in the racecourse at Eagle Farm, and has seen friends, family and business owners come together to experience the food, fashion and fun that is on offer.
The market opened in early April and has since flourished to more than 100 stalls that gather each week within the compounds of the racecourse.
The market has all of the usual favourites with such attendees as the German Sausage Hut, Greek Yoghurt Company and Noosa Chocolate Factory making an appearance at what has become such a popular affair.
Brisbane Racing Club and Brisbane Market Place Limited joined forces to create this concept after realising that the area and surrounding suburbs were lacking a market or a regular event that brings people and the community together.
"It's a real treat being able to have somewhere local that supplies fresh produce and meat at affordable prices," said weekly shopper Jo Moriarty.
"I love coming down here with family and meeting for a coffee or sausage on a Sunday morning," she said.
Business owners are also happy about the impact that the markets have had on the area, with local bakery Monte Claire, currently situated at the opposite end of Racecourse Road, choosing to lease a shop closer to the markets gain better access to the mass crowd that are flocking to the grounds every Sunday.
Queensland Police have rostered patrol officers to direct traffic each Sunday due to the lack of traffic lights situated in front of the markets. This problem will soon be rectified by the Queensland Government; who are in the process of setting up traffic lights to better manage the flow of cars and pedestrians.