September 3, 2011
3:28 pm
Tags: English, Features, immigration, language, teaching
Category: Uncategorized
Language key to helping new migrants
Written by Tim Ferrier
[media-credit id=122 align="alignleft" width="590"]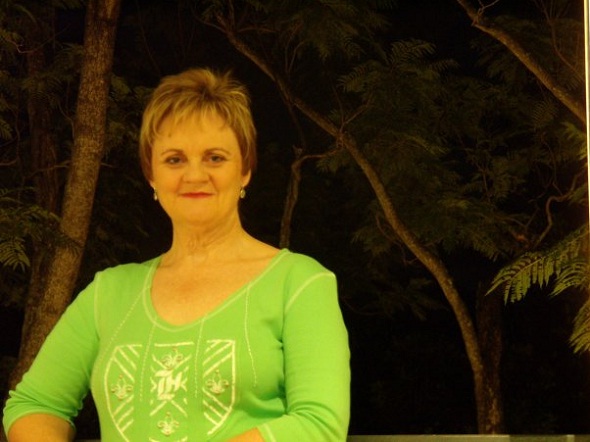 [/media-credit]
To help the less fortunate students Julia Crombie lets them clean her house and mow the lawn for lessons.
A local Brisbane woman is dedicating her life to helping migrants overcome possibly the largest barrier they face: the language gap.
Julia Crombie, a former employee of retail giant Coles Myer, teaches English to migrants from all corners of the globe to allow them to make a smoother transition into the workforce.
Over 60,000 migrants came to Australia in 2009 because their skills were needed but many had poor English speaking skills, making it difficult to get a job.
The modest Julia Crombie doesn't see herself as a hero, she finds the experience just as rewarding as her students.
"All I want is for these people to get jobs, but I think I get more out of it than that… I get to meet people from all walks of life… [it's] a truly humbling experience," Miss Crombie said.
"I get a lot of enjoyment out of seeing them reach their life goal, which is to get permission to stay in this country.
"That means their children get decent education, they earn decent money and they are able to send money back to their families to help out… they mostly come from very poor families."
After teaching migrants for nearly two years, Julia finds that the language gap is not the only issue.
The cultural gap is an equally difficult hurdle all migrants must jump.
"I have to be aware of each person's expectations because not all my students come from the same place," Miss Crombie said.
"I have some from Vietnam, Sri Lanka, India, Brazil and all over the world and they all have different cultures and different styles of learning."
Miss Crombie's generosity doesn't stop at just teaching.
She often trades her services for chores to help out the less fortunate students.
"The people who come to me for lessons haven't got very much money, so we have kind of a bartering system… one of my students mows my lawn for me, one of them cleans the house and a lot of my students are chefs, so I get a lot of food," Julia said.
Julia currently works out of her own home but is looking at setting up an office to practice from.