Students benefit from busway extension
Written by Jemma Fletcher
[media-credit id=53 align="aligncenter" width="590"]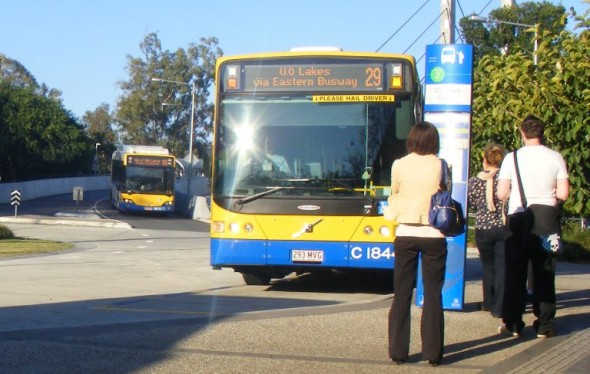 [/media-credit]
Route 29 makes use of Brisbane's Eastern busway
Communities in Brisbane's Eastern suburbs now have use of the extended Eastern Busway which connects them to Brisbane City and the University of Queensland.
The $465.8 million extension joins Coorparoo to Buranda via Stones Corner which cuts out a prominent congested section along Old Cleveland Road, thus saving commuters around 10 minutes each journey.
Translink spokesperson, Andrew Berkman is enthusiastic about this infrastructure development in Brisbane.
"It allows more people to use public transport so there are obviously environmental benefits there, and it also reduces congestion on our roads, particularly around the Langlands Park and Stones Corner area. Furthermore, it offers extra services to commuters through route 29 and also route 209 through to the University of Queensland".
Mr Berkman concludes by saying "this current network makes it one of the finest busways in the world, and there are certainly plans to go further one day towards Capalaba".
Listen to the podcast below to hear UQ student opinions on this busway extension.
Podcast: Play in new window | Download