September 3, 2011
3:25 pm
Tags: Brisbane, fishing, Leisure, Moreton Bay, River, Weather
Category: Sport
Students urged to take up fishing
Written by Tim Ferrier
[media-credit id=122 align="alignleft" width="590"]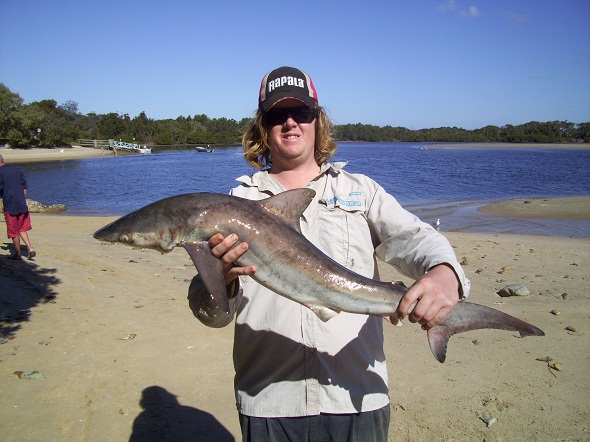 [/media-credit]
Fishing is a great way to get a free meal, or ten if you catch something decent.
The younger generation are being urged to make the most of Brisbane's waterways and weather and take up fishing.
Queensland Fishing Monthly Magazine editor, Stephen Booth believes not enough younger people are fishing, which is upsetting given the quality river system they have access to.
"From the dam all the way out to Moreton Bay can provide some of the best fishing in southern Queensland, and kids aren't taking advantage of this," Mr Booth stated.
"Fishing is a great stress relief and an ideal way to relax after work, on weekends, or around exam time," Stephen said.
Mr Booth believes university students would benefit greatly from a weekend of fishing, not only because it's relaxing but because it can provide a few cheap dinners.
"Students struggle with stress and income, so what would be more beneficial than relaxing all day and then bring home a free dinner," Mr Booth said.
"Spring is the perfect time to get out and have a go. We have wonderful weather and the fish are starting to bite."
No boat? No worries according to Mr Booth, who said some of the best fishing on the Brisbane River is land-based.
"Luggage Point at Pinkenba is the spot to go if you don't have a boat… it holds an array of fish that are always hungry," Mr Booth stated.
"Fresh bait is always ideal, but frozen squid or pilchard will do the trick too.
"I urge the younger generation of Brisbane to make the most of the waterway we are blessed with."