Brisbane graffiti: art or vandalism?
Written by Brandon Livesay
[media-credit id=130 align="alignleft" width="590"]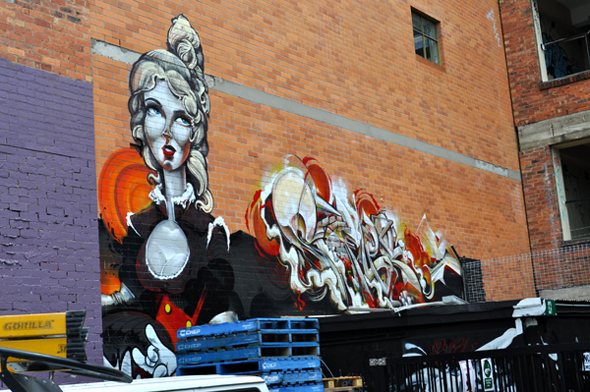 [/media-credit]
Street Mural in a Fortitude Valley Back Alley
In the world of art, graffiti can be a dirty term.  Negative portrayals in the media and links to crime and vandalism have tainted the artists that favour a spray can over a paintbrush.
This slideshow highlights some of the street art in the Brisbane area, with comments from two local artists that have turned their graffiti roots into burgeoning young businesses.
Travis Vinson has 15 years of experience in graffiti and is a part of Street Art Sales, a collective of artists that paint commissioned murals and canvases for local businesses' and private collectors.
Joel Fergie is a young artists who has painted murals for the Kenmore Football Club and Alan's Cafe.
But the public has mixed views on the value of graffiti as art. We hit the streets to find out what the public thinks of the extensive graffiti on Brisbane's train network.
[polldaddy poll=5615009]