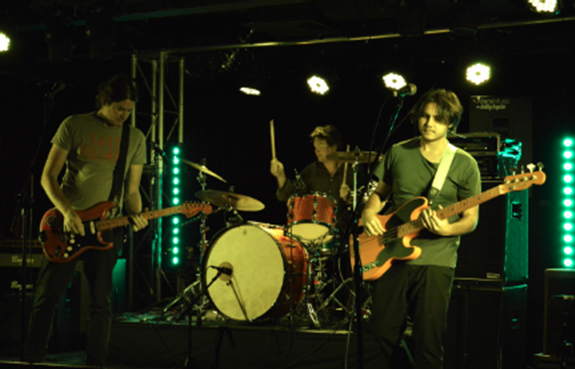 Big Pineapple Festival Does World of Good for Local Music Scene
The Big Pineapple Music Festival has again struck a sweet note for local music lovers, with over 8000 people having stormed through the festival gates.
Having established itself as a strong festival with its sold-out inaugural year, major headliners were drawn to the Big Pineapple Music Festival (BPMF) that took place at Queensland's most iconic large fruit on Saturday, May 17th.
Combining an assortment of music genres, people from interstate and locals alike flocked to see Australia's top contemporary artists. Headlining the impressive line-up of local talents were crowd favourites Art Vs. Science, Bliss N Eso, The Living End and Spiderbait.
Despite the uncertain future of the music festival, from vast accounts festival-goers would jump at the chance to attend the event again.
"Everyone was happy to be there, the atmosphere was one that encouraged people to have fun and enjoy the music," said music enthusiast and festival-goer, Amelia Hooper.
Events such as the BPMF along with growing live music venues, with the likes of the Coast's Solbar have influenced great growth of the local music industry. With this subcultural shift more opportunities are being presented for local acts to perform, at which local bands, such as Noosa's Hope Springs are grasping at the chance for.
The three-piece band has been kicking around for just over four years, but this year have consolidated their spot on the Sunshine Coast music scene, having played at the Big Pineapple Music Festival as well as supporting the band Closure in Moscow on their current album tour.
Hope Springs' guitarist and vocalist, Tim Lee, mentioned the significance of the BPMF and it's contribution to the local music industry, crediting the Big Pineapple's continual support of local acts.
"So many bands stop at Brisbane and don't venue further as they don't feel it's worth their time – festivals like the Big Pineapple Music Festival definitely puts the Sunshine Coast back on the map," said Mr Lee.
Solbar In-House Production Manager and Venue Booking Agent, Brian Goodworth, mentioned the Big Pineapple's capacity to create exposure for local artists, and commented on the growth of the Sunshine Coast's music culture.
"It (the music industry) has helped expose local original artists and bands and stimulate a scene that was stagnating due to a lack of venues catering for original music, " said Mr Goodworth.
With the Sunshine Coast's music scene buzzing, and musicians keen to boast their talents, artists are encouraging locals to experience the growing live music culture.
Paul Smith joined the team as manager in July 2013, coming from a background in interactive multimedia and web development. He has worked on many projects involving education, communication and technology.