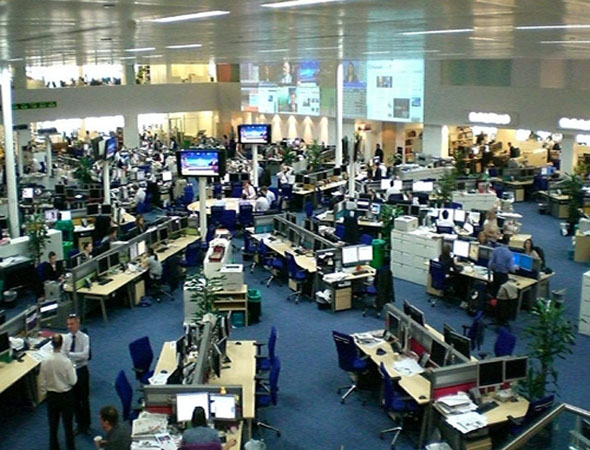 'Digital first' is the media mantra
Earlier this year, the Walkley Foundation released a report Journalism at the speed of bytes: newspapers in the 21st century.
The report saw researchers from the University of Sydney, University of New South Wales and The Walkley Foundation interview numerous editors, deputy editors and senior editorial staff from all major Australian metropolitan and national newspapers.
The feedback painted a grim picture of the newspaper industry with the digital revolution in Australian journalism leading to job cuts and increased workloads for those left behind.
It was deemed, that as a result, the production of high quality journalism and relevant content that keeps the public informed of issues of importance was under pressure.
While this is an area for concern for the general public, it has far more of a detrimental effect for aspiring and current journalists.
Worried about these prospects three journalism students from The University of Queensland set out to conduct further research.
Their research led to a series of conclusions being made about the future of journalism.
Firstly, findings found that traditional journalistic formats, such as newspapers, are not necessarily heading for extinction as media commentators predict but evolving and transferring to online media formats.
Second, media corporations are turning 'digital first' and adopting a more collaborative news layout both physically within the newsroom and in the wider sense of journalistic practices.
As well, media organisations are faced with the dilemma of implementing an effective, economically viable business model in an environment where users expect interactivity, customisation and convenience, at no cost.
Statistics showed that despite figures indicating a reduction in job opportunities for prospective journalist, enrollments at The University of Queensland in the area of journalism and communication are steadily increasing.
Findings indicated that upcoming alumni have the job ahead of them of refurbishing the work of journalism within the ever-changing journalistic landscape.
Further details can be located within the below six stories which the aspiring professional communicators who headed the CFJ project published as part of a wider multimedia package.
Join the discussion, follow us on Twitter and like our Facebook page!
| | |
| --- | --- |
| | University debate resurfaces as graduates prepare for futureSpeculation over which journalism school is the front-runner has existed since universities around Australia established journalism departments in the 20th Century. With a new generation of university graduates about to descend upon the job market hoping somebody will provide them with the opportunity to get a foot in the door in the journalism industry, the debate is as relevant as ever before. |
| | News Ltd adapts its business modelNews Limited, are remaining optimistic for the future of the newspaper industry after recent statistics showed their large newspapers are still maintaining high circulation and readership. |
| | Social media pressures newspapersSocial media has undoubtedly solidified its position as a pivotal medium within the communications landscape of the future. What was once a question of 'if' advancing technologies would bring about the demise of traditional newspapers is now a question of 'when'. The University of Queensland's social media expert Nicholas Carah envisions the demise of mass mainstream print media within the next ten years. |
| | Digital era changes newsroomIt is undeniable that the digital age is changing the media landscape. The global newspaper publishing industry is in upheaval as new devices for delivering digital content and broadband become readily available. |
| | Government data a boon for journalistsData journalism isn't new, but ease of access to business and government information via the internet is opening up new possibilities for storytelling. |
| | Life remains in journalismDoom and gloom, are two words that come to mind when you consider current events in the media industry. In Australia and abroad, newspapers are in decline as are their advertising revenues and share prices as a result. |
[polldaddy poll=6626701]
Image: Antony Mayfield on Flickr