Finding beauty beneath the haze
"Turn right for good photos". 
Clearly an invitation not to be missed by three aspiring journalists. It's now somewhat apparent that the fat black cameras hanging from our necks were much less discrete than we once thought. Nevertheless, eager to break free of our hotel walls, we follow in hot pursuit, the passing breath of a stranger.
Nestled in West Java's Depok, a maze of markets line the small stream beneath the haze of our hotel. Cats and rats, chickens and chili, we push forward through a twisted and slightly damp path, down the main strip, past chicken heads and quail eggs.
Throughout our journey we are welcomed with a bright and bubbly "bule!" which means "foreigner", a smile stretched from ear to ear and a camera phone ready for another "Selfie! Selfie!". Depok is bustling with traffic and vibrant with colour but perhaps what is most enchanting about this place is the bold and inviting locals that fill its streets.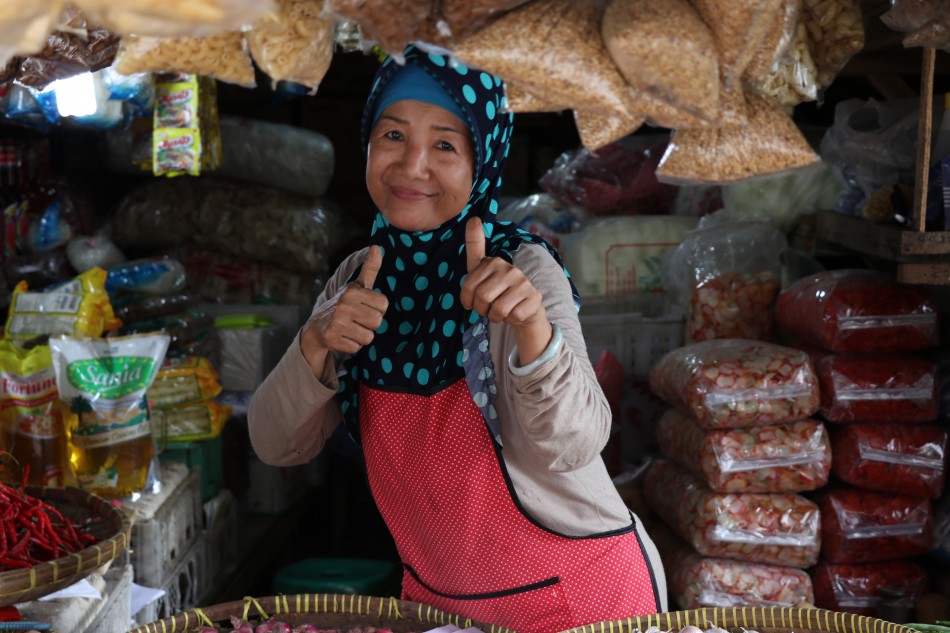 Men and women shout "Picture! Picture!" with a friendly curiosity to learn about where we come from and where we're heading. They weren't trying to sell us their spices and herbs, instead just hoping to gain a photo with the obscure and elusive 'bule' lurking their corridors.
The people of Depok are bright, bold and harbour a love for foreigners that is not only welcoming, but inspiring. Although I left without any chili or chicken feet, I was lucky to walk from that market with a new perspective and a few extra sweat patches.
Jenna Lindberg is a current student at the University of Queensland studying a double degree in Journalism and Science, majoring in Marine Science.