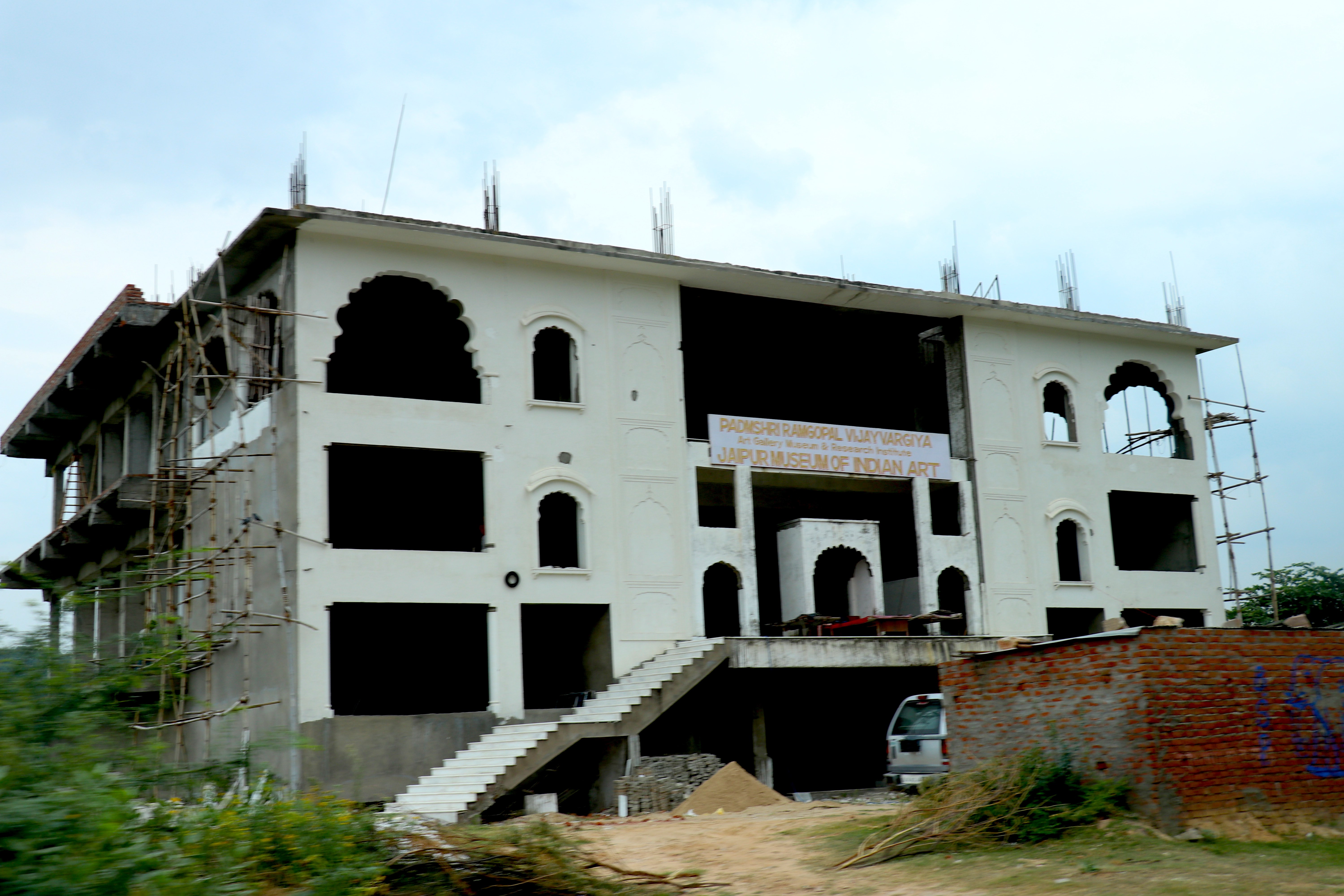 Abandoned by the highway
Travelling from Brisbane to Jaipur, a comedy of errors led our journalism group to discover the magnificent country side of India. From Delhi to Jaipur, we were treated to a vast highway where trucks, cars and motorbikes zoomed across the lanes at fast paces. Along the way, we noticed numerous buildings that seemed unfinished or abandoned, as they were just empty shells with no windows or any signs of people around them. Haunting and ominous, these buildings decorate the highway with a sort of melancholy feeling. However, it wasn't until the next day, that we found out why.
The day after we arrived in Jaipur, we took a tour of the pink city led by our tour guide, Devendra Singh Rathore. He told us that most of buildings with the spikes on top of the roofs looked uncompleted because they are unauthorised by the government. These buildings were in mid-construction but had to be stopped because they breached the local zoning laws. This is a common problem in India, with many reasons contributing to the illegal builds. Devendra said that the buildings may stop construction because of family disputes, as many families join in on these project ventures together, yet suffer from falling outs. He said these disputes often go to the courts, which can take up to 10 years to resolve and put the buildings on hold indefinitely.
"Sometimes, pretty rarely, the money finishes. Then you wait until your budget is able finish the build" he said.
However, mostly these buildings are unauthorised constructions and are stopped by the surrounding neighbours. Often the buildings are raised from the ground, but after more unauthorised construction, the neighbour will lose their patience and report the building to the authorities. If the building is too tall or has been constructed outside of the land restrictions with balconies, then the neighbours will have the right to stop the continuation of the build. So these unauthorised buildings are left dotted around the Indian countryside to remain unfinished, until nature or someone knocks them down.
Claire Norton is a fourth year Bachelor of Journalism and Communication degree student, majoring in Public Relations at the University of Queensland. Claire is passionate in creating and telling stories. Claire has previously interned at Channel 9 News, the Fraser Coast Chronicle and Zedlines at 4zzz Community Radio.