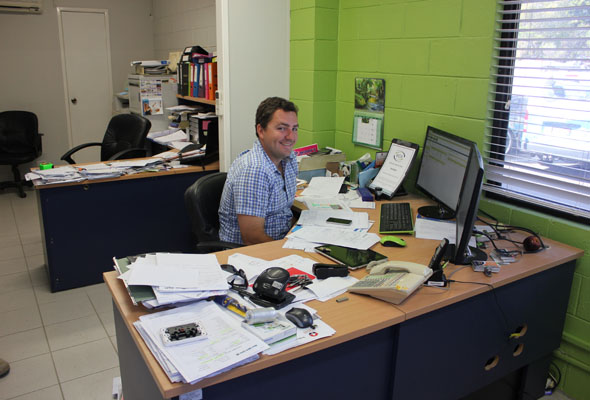 Australian apprentices seek national support
Apprenticeships across Australia are in a current shortage, while university placements continue to grow.
Apprenticeships across Australia are in a current shortage, while university placements continue to grow.
The current system governing Australian apprentices is a one-size-fits all approach where payments and support is provided, but it is unable to respond to the growing labour force in Australia.
There is a current mismatch between the skills available and the skills in demand throughout Australia. Youth of today are steering away from apprenticeships due to the bias that the Australian education system exerts for a university-based education.
The new demand driven system is letting in more and more university students, but apprenticeship hopefuls are not receiving the same support or incentives from the government.
Busy at Work, an Australian service aimed to encourage and support apprentices, stated: "By 2015 there will be a shortage of 240, 000 trades people in Australia." Busy at Work indicated that Builders and Electricians are currently in the biggest shortage.
Nick Bremald, the owner of Electrical Continuity Group has noticed a decrease in apprenticeship applications.
"People are more inclined to go to university because of what I have heard there are more opportunities and placements, but apprentice opportunities are not increasing — there isn't enough incentives and support," he said.
"The apprentices spend four years doing the apprenticeship and often leave to go to the mines. That leaves us having to start all over again, but the apprentices want to be paid more, but we can't afford to because of their low skill level and the fact they are often away at TAFE. Until it is made law that you need a certain ratio of apprentices, I don't think the shortage will ever change.
"The difference between the apprentice and a uni student is that uni has HECS and debts and need a part time job. While the apprentices get paid to become a tradesman, but this actually turns a lot away because we can't afford to pay more and so people are more inclined to go to university."
In a report by The Department of Industry, Innovation, Science, Research and Tertiary Education on the demand driven system in Australia, it was found that there has been an increase of 5.9 per cent in applications across all degrees in Australian universities for students commencing in 2012 and an enormous increase from 76.7 per cent to 81.4 per cent in offers provided between 2010 and 2012.
The demand driven system has fulfilled its target. The no cap system allows the student body with a higher chance to gain placements, but who is helping out the apprenticeship hopefuls?
According to a report in MyFuture by the Australian Government, one of Australia's fastest growing trades, the mining industry, is expected to grow by 43.4 per cent in the next five years.
The skills required for the mining industry take longer to complete and are much more complex than alternative trades, indicating that the current apprenticeship framework needs to be more flexible to suit all trades.
The federal government announced earlier this year that in order to strengthen the shortage of trade workers, mining industries would look to US workers to fulfill the gaps.
Andrew Diesing, a Project Manager for McMahon Mines said: "I just recently hired an Irishman for a diesel fitter … not many places in Australia offer apprenticeships for specific equipment kind of jobs in the mines … they just want the least amount of people for the highest amount revenue."
"Large businesses need to contribute more to apprentices, in particular mining. The apprentices spend four years doing their apprenticeships and then leave to go to the mines but often they do not have the right skills and then we can't expand our workforce," added Nick Bremald on the mining crisis.
The stigma around apprenticeships continues to grow and influence the skill shortage in labour workers across Australia.
Madison Moore, a student at The University of Queensland said: "I would never do an apprenticeship, firstly because I am a girl … and I am much more interested in health than a hands on role in construction. I think university degrees are much more substantial qualification, well for the field I am interested in anyway."
Although speaking with a carpentry apprentice, Chris Porter loves his job and wouldn't have it any other way.
"I'm always learning something different each day and I'm still earning money as I learn and it's a good trade to have," he said.
The government needs to implement a revised system for apprenticeship applicants to ensure the Australian workforce can provide skilled workers across all fields, not just tertiary educated professions.