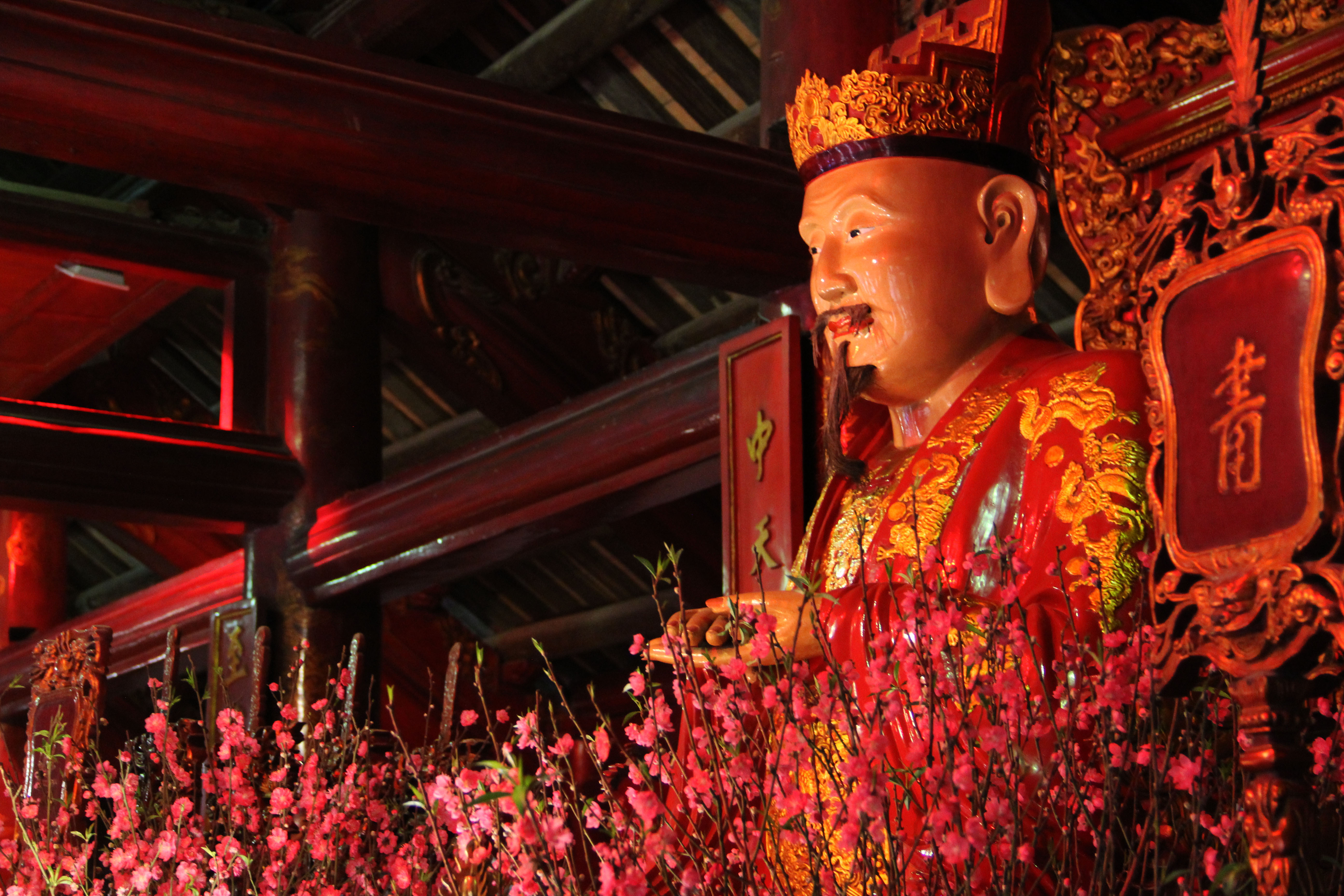 Basking in the silence of the Temple of Literature
Walk into Hanoi's Temple of Literature and you will see flowers flooding the path on either side, decorating the garden in honour of the Vietnamese New Year, Tet.
Past the still lake, reflecting the grey sky above, a hidden room dressed in golds and reds appears.
Offerings are made here to the wise and revered scholar Confucius whilst followers gather around to pray, in this building established in 1070.
Tet in the Temple is a time to celebrate and a time to reflect, as Hannah Twiggs discovered.