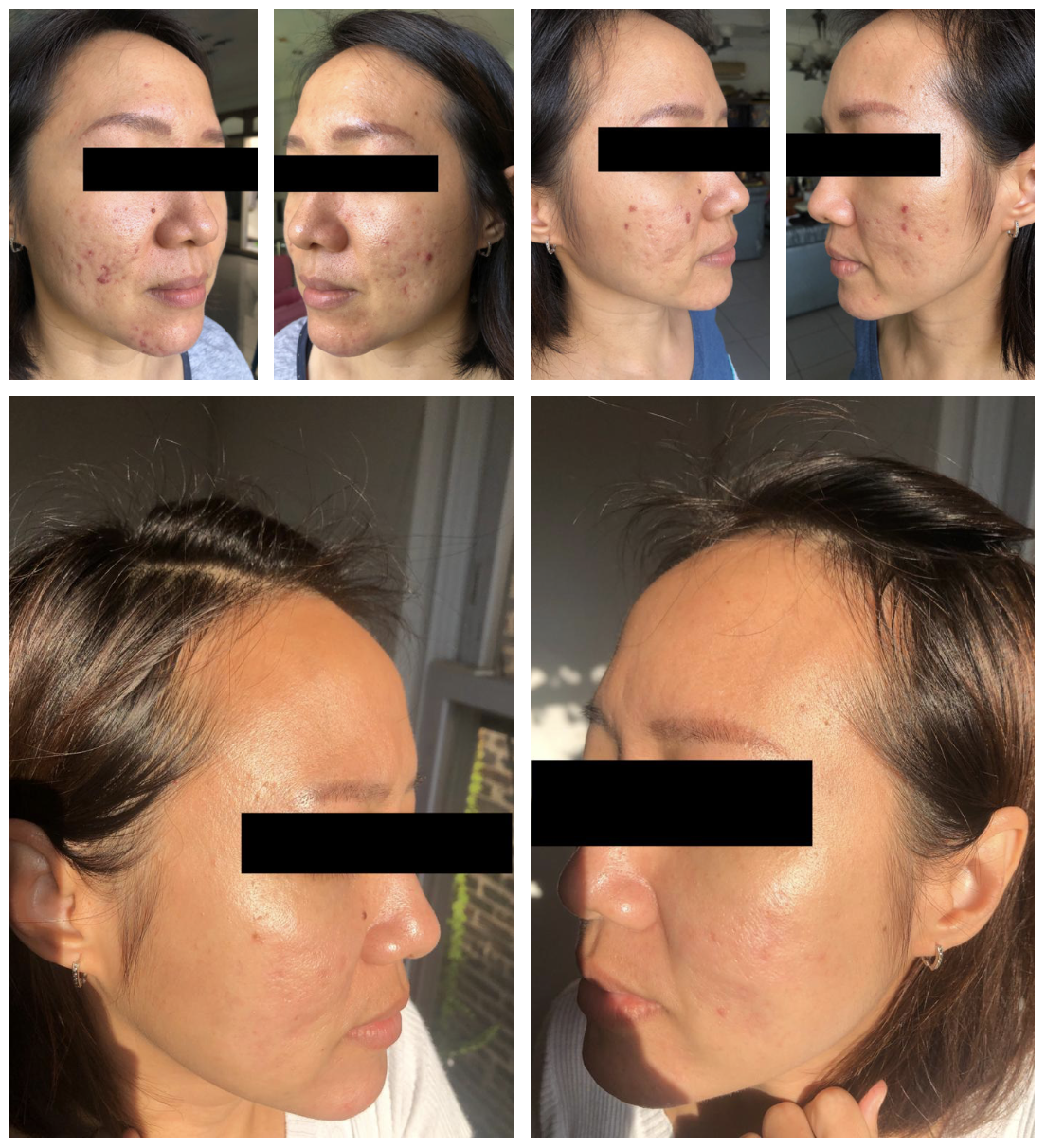 Beautify Yourself, Beautify the World
Disclaimer: This article contains graphic images that some individuals may find disturbing.
Staying at home during the Covid-19 pandemic has made many Indonesians, especially women, more aware of maintaining and caring for their face and body skin health. Including me, a 3 kids-mom who's just turned 40. Don't get me wrong. Although I'm 40, but I still have that 'youth' vibes inside of me (thanks to my amazing daughters lmao).
Nvm, let's hop into the story.
A little bit of background story, I have struggled with acne problems due to my oily-sensitive skin since I was a teenager. Thus, it is a challenge for me to choose suitable beauty products for my skin, both cosmetics and skincare. For over 15 years, I went to numerous dermatologists and used their products and treatments. Casual skincare products have no effect on me, and they even cause more breakouts. In 2020, the lockdown happened, and it was when my skin condition hit the rock bottom.
I used to visit my dermatologist to get steroid injections whenever the cystic acnes occurred. But since the number of positive cases number keeps rising up, the clinic is temporarily closed. Ladies, I know you can relate to what I feel at that time. Yep, it feels embarrassing, unattractive, insecure, overwhelmed, and other mixed feelings, you name it.
One falls and a thousand spring up.
All facial creams from my dermatologist seem to lose their efficacy on my skin. Every time an acne recovered, there must be another acne that appears. Worse, this type of zits keeps coming back in the exact same spot, especially on my chin and cheeks. Finally, I decided to give up. I stop using skincare products from my dermatologist completely and switched to skinmalism concept. I started to learn about my own skin by following skin expert accounts on Instagram and YouTube, investing in natural skincare products, being more aware of the ingredients, and embracing the process. I used to do multi-step skin care routines, but now I focus on 3 simple steps: cleansing, toning, and moisturizing — exfoliate when necessary.
But the struggle didn't stop there. My skin got severe inflammation since the exfoliating serum drew all of the impurities out of my skin. Ladies, lemme tell you a harsh truth. Steroid injection doesn't cure your acne. You might feel good for having your pimple disappear in a matter of days, when in fact, they're just buried down underneath your skin, which leads to clogged pores. That's why my pimples keep recurring at places where I usually do the injection; chin and cheeks. I almost lost my courage. For six months, I encountered a never-ending breakout cycle.
It took me decades to find out what my skin actually needed: zero-waste beauty! All I need to do is go back to the basic skin care routine and find skincare products that are gentle as well as effective for your skin. Ladies, take a note on this: the key to achieving your dream skin is consistency. However, as someone who has done 'too much' experiment in skin care (lmao), I suggest you to use less chemical as possible unless you want your skin to build resistance to gentle products and become dependent to 'more complex' formulas if that make sense.
Less is more when it comes to skincare.
My skin tragedy last year was just my turning point to sustainable beauty. Now, I realize that zero-waste beauty brings so many benefits than just achieving that 'glowing' skin. Zero Waste Week revealed that there are more than 120 billion units of cosmetic packaging produced by the beauty industry in 2018, and most of them are not recyclable. Going sustainable in our beauty routines means that we are mindful of the planet since we are taking steps to reduce waste whenever possible. 
Zero-waste beauty simply means focusing on living a beauty lifestyle that is great for the skin and environment.
There are many ways to live sustainable beauty other than using fewer chemical products. Here are 3 simple tips to start your zero-waste journey!
Say goodbye to single-use beauty products
As we all know, single-use items are the enemy of the environment. Therefore, you can start by replacing your disposable makeup wipes with washcloths or cleansing oil. For me, I use Yves Rocher Sensitive Camomille Soothing Cleansing Oil. This cleansing oil is vegan. I have ordered this product several times, and trust me, this cleansing oil can remove your waterproof makeup deeply without causing any damage to your skin.
Instead of throwing out your beauty containers, you can reuse it for other purposes. You can fill them up with other liquids. Several brands even provide refill stations so that you can save more than 25 tons of plastic every year. Furthermore, you can also bring back those containers to retail stores and earn points from them!
Consider making DIY beauty products
Homemade beauty products are a fantastic way to save your wallet, look beautiful and help you live naturally. Today, many recipes for homemade beauty products going around on the internet— Google, YouTube, Pinterest. You can make your own lip scrub using honey and sugar, detoxing your hair scalp by mixing baking soda and apple cider vinegar, and many more.
Remember that perfection isn't the objective. What's more important is to create a beauty routine that you desire while also being nice to the environment. 
P.s. Don't forget to enjoy the process, it will be worth it at the end!