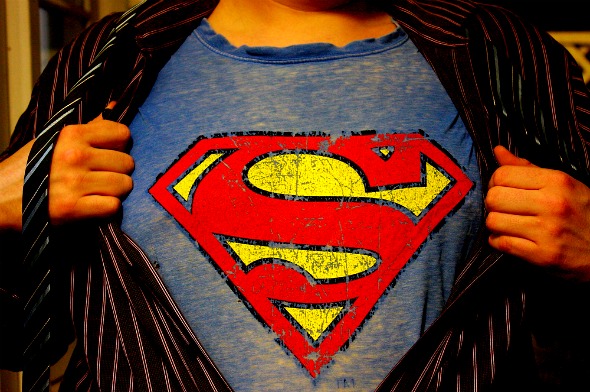 Captain Australia to rescue!
What's that? Is it a bird? Is it a plane? No it's some dude in a make shift superhero costume!
Citizens of Brisbane should sleep a little easier knowing that the streets of this fair city is under the watchful eye of our very own real life superhero: Captain Australia.
Dressed in our nation's colors of green and gold, Captain Australia regularly patrols the streets of Brisbane in an attempt to make a difference.
"I think that society has fallen into a remarkable and disturbing cynicism and apathy," he said. "And it needs people like me to hopefully cut through that – to spread a message of accountability and honour in a jaded world."
But this father of two isn't just some comic book geek with an overzealous imagination. Captain Australia claims to be an expert in hostage negotiations as well as holding a third degree black belt in judo.
"I realized over time that my experiences had molded me into a very specific individual – and that I had a deep responsibility to try and make the world a better place," he said
But just like every superhero, Captain Australia has two juggle his time between being a costumed crime fighter and his secret identity.
"Captain Australia has a clear set of altruistic goals, when my secret identity guy is a family man with more mundane objectives," he said.
Captain Australia claims to have a "cordial" relationship with the Queensland Police service.
"I've only had a few dealings with police, and they've ranged from amusement and support to skepticism and concern – for the most part it averages out to somewhat neutral" he said.
When asked about the future, Captain Australia says "I know that I am on a Quest, but the road isn't mapped out before me. I just want to help, and take it one day at a time".
Queensland Police Service to decline to comment on this story.