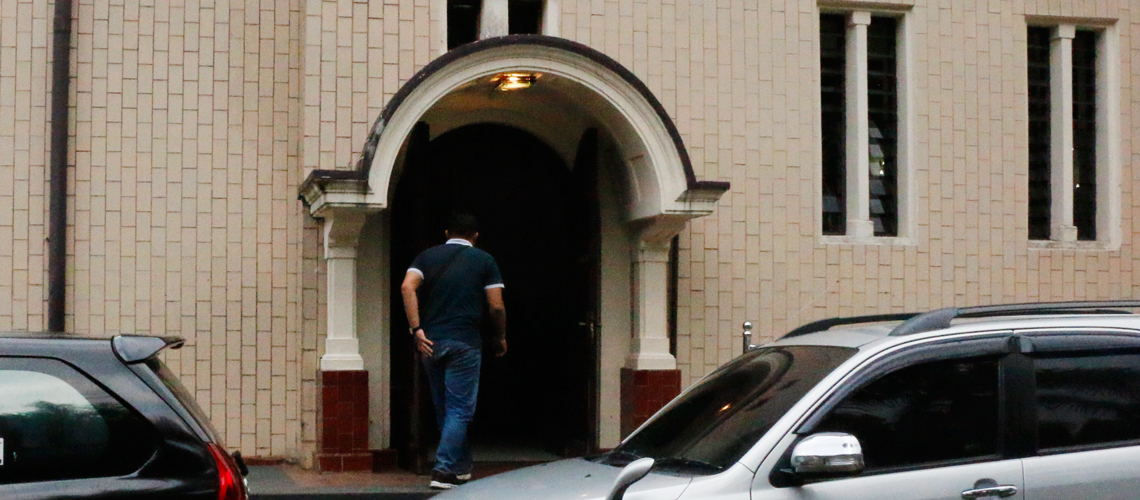 Practicing Diversity: Celebrating Easter in Indonesia
The national celebration of Easter in Indonesia is a symbol of the country's commitment to its belief in "Unity in Diversity" despite recent racial and religious tensions that surround the upcoming Jakarta governor election.
Incumbent governor, Basuki Tjahaja Purnama or Ahok, recently sparked long-standing tensions with controversial statements considered blasphemous by several Muslim communities. As an openly Christian and Chinese Indonesian, Ahok is part of a minority of people in the majorly Muslim and ethnically Malay country.
His comments reignited tensions between different religious and ethnicities and brought thousands on the streets to rally against him. They have also rekindled past debates about Indonesia potentially adopting Sharia Law and questioned the success of a multi-cultural community.
However, this 2017 Easter season has been a true celebration of multi-cultural and multi-faith communities in a magnitude of ways.
With over 200 million Muslims in the country, Easter is celebrated by a majority of people as a long weekend holiday and is seen as time to spend with their families and loved ones.
Popular attractions like Fatahillah Square in Kota Tua is inundated with people riding colourful sepeda othels, old colonial bikes from the Dutch Occupation. Spending the day at famous theme parks such as Jungle Land, Easter egg hunts, or shopping in any of the city's 170 shopping malls is common during the holiday.
This celebration of Easter in Indonesia amongst Muslims and the non-Christian community is loud, fun, and has little connection the tradition and religion.
In contrast, Easter amongst Indonesian Christians is an extremely solemn and contemplative event. Easter Vigils spanning almost three hours are held throughout the day. It is relatively quiet and many of its patrons sit in the steaming heat of April, fanning themselves and reciting psalms and scripture.
It is only when the choir, often dressed in white, sing hymns of praise and jubilation does it become quite loud and lively. The choir leads the church in songs of hallelujah, and the patrons eagerly profess their faith in their God.
Indonesia prides itself on its motto Bhinneka Tunggal Ika, which translates to "unity in diversity." It's pledge to this motto is deeply rooted in it's history. Former President Bacharuddin Jusuf Habibie passed a presidential decree that made call forms of discrimination illegal, including on religious and ethnic grounds. Former presidents and multicultural advocacy groups have continued to push Indonesia's wheel of diversity and acceptance, developing a well-rounded society that allows the growth and freedom of all its people.
It is no coincidence that Istiqlaq Mosque, the third biggest mosque in the world, is directly adjacent to St. Mary of the Assumption Cathedral. Multi-faith acceptance is embedded in Indonesia's legal and cultural framework.
Though celebrated in different ways, all Indonesians enjoy and benefit from the Easter holiday. Indonesia's diverse community is one of its biggest strengths and a source of pride, but it still remains a source of tension and uncertainty. Despite this, it is clear the Indonesia remains dedicated to its belief in unity in diversity.
Katreena Bacatan is a 3rd year Journalism and Arts student in the University of Queensland. In Indonesia, she hopes to discover stories that have a significant marker on the country, especially in relation to women and the environment. Looking forward, Katreena hopes to write stories about developing countries and Asian ethnic communities.