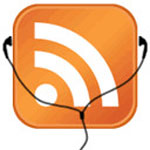 Christian groups at odds over marriage equality
Australian Christian Lobby Queensland director Wendy Francis says the newly formed A Progressive Christian Voice Australia has problems within its own party.
Formed by the Very Reverend Peter Catt of the St John's Cathedral in Brisbane, the party aims to represent a Christian view different to the ACL's, with support for equal marriage rights.
While Mrs Francis welcomed the new party she also believed it had problems and believed the Anglican Church around Australia had differing views. The full interview can be played below.
"I think the new lobby group has a problem even within its denomination," Mrs Francis said. "I think that this lobby group is coming out – not necessarily against ACL but more against their own denomination."
Mrs Francis said she had spoken with Mr Catt and the only differing views the parties had were gay marriage and possibly on the issue of surrogacy.
"On the issue of same sex marriage we disagree, but that's part of a dialogue that needs to happen and we need to have that debate," Mrs Francis said.
"For me same sex marriage and surrogacy and children is linked. It's all linked together because it's about children."
Mrs Francis said both parties could live with a relationship register and they had found a 'middle ground' on some issues.
Despite recent Galaxy Polls showing 53 per cent of Christians supported gay marriage, Mrs Francis believed most Australians wanted children to be raised by their biological mother and father.
"I don't believe that the state has any real interest in anybody's love life," Mrs Francis said.
"I believe the Government – the only reason they have an interest in anybody's relationship is for the next generation and that is our children.
"If you ask people if children wherever possible were to be raised by their biological mother and father then you'd have 73 per cent saying yes, definitely.
"I don't believe that the Government has any business in the love of two adults but that it is interested in the biological parents of a child and encouraging those parents to stay together wherever possible."
Mrs Francis acknowledged that support for gay marriage was on the rise in Queensland, but with support for children to be raised by their biological parents, people were confused and could not have both.
She also believed the ACPVA did not represent a majority of Christians in Australia.
Mr Catt was unavailable for comment.
Images: courtesy of Rachel Quilligan, used with permission.