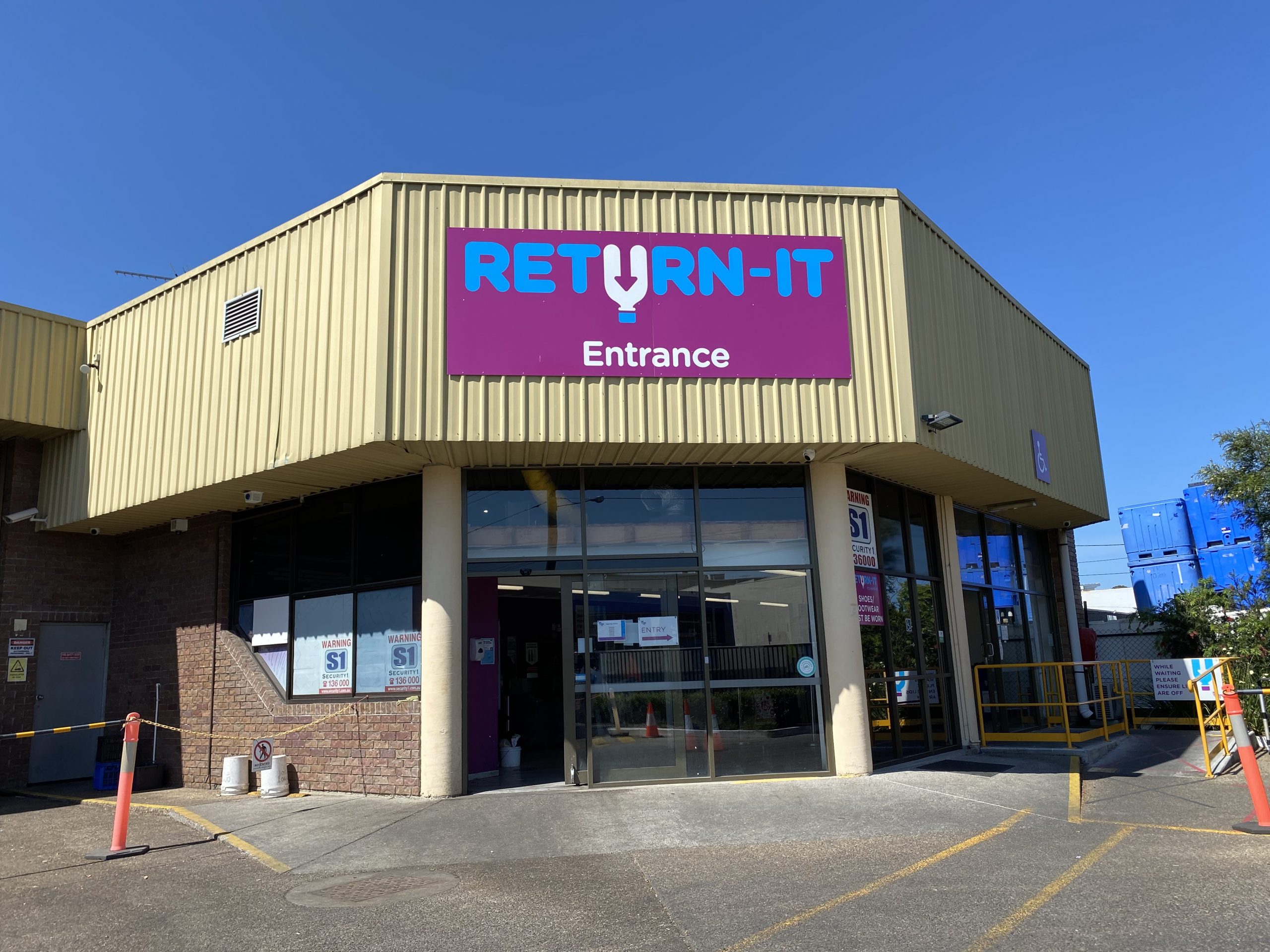 Got an AirPod after half a year recycling container?
Have you ever thought about keeping used containers?
Have you ever thought about recycling them?
Queensland has introduced a state-wide container refund scheme called "Containers for Change" – and if you do well, you can get AirPods :-).
Containers for Change
Under this scheme, people start making money by recycling their containers. This gives people an incentive to collect and return containers for recycling, in exchange for a 10-cent payment per container. People will need to sign up to a Scheme ID where refunds will be directly transferred into their accounts.
Last week, when I walk by the Return It station in Springwood, I walked into a UQ undergraduate student named Lincoln, who has been keeping containers over the past. "I hope that my little actions will do good to the environment by not dumping plastics into the landfill." He said.
Every year, Queenslanders use almost 3 billion beverage containers, unfortunately, many of these drink containers end up as litter. After the introduction of the Containers for Change scheme, Queenslanders have now recycled more than 2 billion bottles, cans and plastic containers in just 20 months.
Lincoln says: it makes sense!
Boxes of containers were taken by Lincoln to the station for recycling, this includes cans and plastic bottles of 150ml-300ml. "I usually go every two months, earning around $70 each time." He said.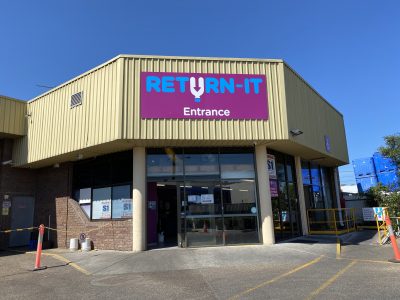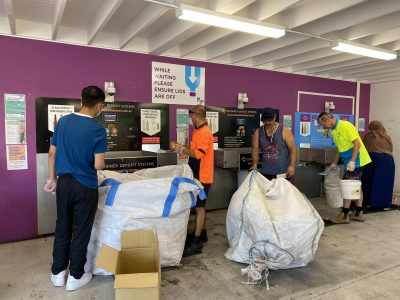 Under the scheme, most aluminum, glass, plastic, steel and liquid paper-board drink containers between 150ml and 3L are eligible for a refund.
Depot, bag drops, reverse vending machines and pop-ups are the four different refund points for us to return our containers. The types of refund point you go is based on the number of containers you're returning and the way you would like to receive your refunds.
Except from receiving your 10c refund through the Scheme ID, people can also collect their refund at dedicated container refund point, reverse vending machine and to redeem a voucher.
"Well, I usually drop it off by Return It in Springwood. But I do know there are many more Return it stations in other parts of Queensland, for example Sunshine Coast, Ipswich, Cairns, Gold Coast etc." He said. "If people have an ecofriendly heart, it will be easy for people to recycle since there are so many stations around."
Turning rubbish into cash
It's easy with three steps to be ecofriendly. 1. Collect eligible containers. 2. Take them to a container refund point. 3. Earn a refund or donate. With these three easy steps, we can make the community sustainability by being part of the solution, also turning rubbish into easy cash.
"It's not only great for the environment, but it's also a great way to earn some pocket money other than working from part time jobs." Lincoln said.
Other than receiving money, container return points (10c refund payment) can be directly donated to a community group, sports club or another organization through a registered group.
"At first, I just hope to help the environment as much as possible and to earn little bit of pocket money. I never thought that I would be able to buy an AirPod only by recycling after half a year." "This big gift has motivated me to continue with recycling, and I definitely would like to encourage more people to join me together."
Let's get involved!
However, exceptions do apply. Plain milk, some fruit juice and health tonics would not have a refund but is still recommended to be recycled. By involving in this scheme, you will help save Queensland from becoming one of the most littered States in Australia.
"Reward makes this scheme meaningful. It should be introduced to the rest of the world as it will help increase recycling rates by providing an incentive for people to 'do the right thing'." Lincoln said.
Let's get involved and support the recycling scheme to help make Queensland a clean and sustainable community.