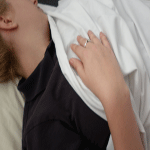 Graduate nurses feel workload pressure
Graduate nurses struggle with staff shortages and workload pressures throughout Brisbane hospitals.
In recent years nurses have done it tough throughout Queensland with severe staff shortages and particularly in light of the payroll debacle. But how have these events affected the influx and training of undergraduate and first year nurses moving into Queensland's health sector?
Under the Queensland Health Nurses and Midwives Award- State 2011 it states that Queensland Health Nurses and Midwives can only work 36 hours per week. But, with the ever increasing pressures on nurses and lack of funding it is becoming a vast problem for graduates and hospitals to keep up with the constant workload demands. Hospitals now are working around government regulations to ensure that they have the appropriate amount of staff working within their wards.
First year QUT graduate, Emma Russell, who is a registered nurse at the Prince Charles Hospital in Chermside discussed the implications of signing a legal document regarding the hours worked at the beginning of her position. Upon starting their graduate positions, Miss Russell explained that the hospitals provide the first year nurses with a document allowing them to be rostered on without the legal break time period between shifts.
"If I worked 1.45pm-10.15pm they could then roster me on 6.30am-3.00pm the next day. So technically we do get an eight-hour break, but they only 'resting' for six to seven hours depending on how far we travel home," Miss Russell said.
The Award states these "resting" shift arrangements are not mandatory and are purely based on a voluntary basis. With the ever increasing shortage of  nurses, Miss Russell, said she felt "obliged" to sign the late early shift forms.
"Thankfully we only rarely get placed on resting shifts but it's pretty awesome how supportive they are and how they guide us through our first year when we really feel out of our depth,"  Miss Russell said.
According to the Australian Bureau of Statistics figures show that there are only 1025.3 nurses per 100,000 population in Queensland as opposed to the Australian average of 1107 nurses. Even though most hospital wards throughout Queensland are understaffed such as Brisbane's St Andrew's hospital they can only attend to a handful of graduates each year.
Another first year graduate, Monica Anderson, graduated from The Queensland University of Technology in 2010 is now a registered nurse at St Andrew's hospital in Brisbane. Miss Anderson explained to JACdigital how difficult it is for student nurses to receive a graduate position in Brisbane,
"There were 15 grads taken out 360 applications, lucky me."
She said out of these 15 graduates two were placed at different wards throughout the hospital and were assigned to a graduate educator who guided them throughout their first year as a registered nurse.
The graduates were transitioned  into the hospital's everyday workings by their educators through various orientation programs and are required to complete competency booklets throughout the entirety of their beginning year.
"A level two nurse then signs us off on [certain procedures] that competency and then we are deemed competent," Miss Anderson explained.
For more information regarding the Queensland Nurses Union visit their website here.