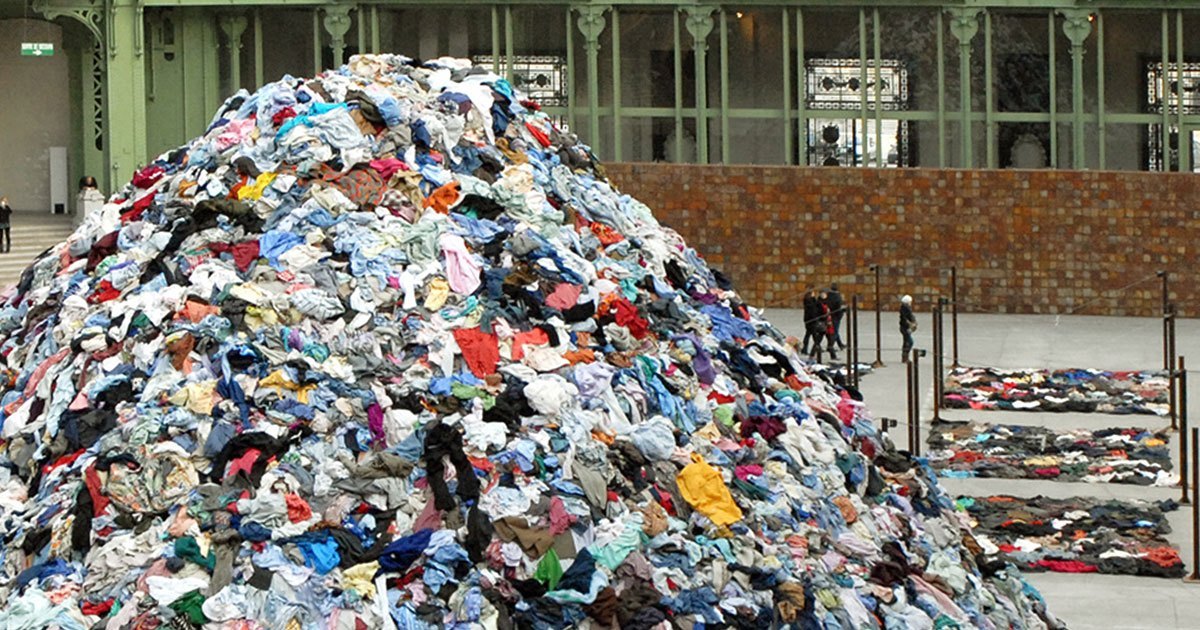 How to be a guilt free shopaholic
Hi, my name is Taryn, and I'm a shopaholic.
It all began when I started university. I went from wearing a uniform five days a week at school to putting together outfits every day, and I had no idea what good style was. My style was kind of, 'eh'. I mean it wasn't awful, but it definitely wasn't anything amazing. I was in desperate need of a shopping spree.
I started by following my favourite models and celebrities on Instagram and screen-shotting outfits for inspiration. I had a low-paying casual job like the typical university student, so I could only afford to purchase clothes from cheap, low quality international shops like Pretty Little Thing, Boohoo and Missguided. This was the perfect set up for me. I could buy a bulk amount of clothes that were trendy, and because they were cheap it was fine if I only wore them a handful of times.
I wanted to look like I had my life together so I figured that if I dressed well, then people would assume that I was super organised, had a great job, made lots of money and had lots of friends. It's weird to say out loud, but it's a mindset that is so easy to get trapped in. I became obsessed with this persona and obsessed with online shopping. I kept buying cheap clothes and throwing away old ones. A viscous cycle that was only being exacerbated once I got a higher paying job.
I was trapped
This cycle went on for years, and only got worse as I got older and collected more money. The Instagram influencers that I followed and celebrities that I admired were now promoting these cheap quality clothing stores, some of them even designed their own clothes in collaboration with them. And if they loved these stores, then I had to shop there.
My shopping routine was obliterated when Coronavirus struck earlier this year. Online shopping at these cheap stores became difficult because international shipping was extremely restricted. Shipping for items was usually free or no more than $10, but now it's been bumped up to $20 for standard and $30 for express, crikey! The clothes actually cost less than the shipping bill, and there is absolutely no way that I would pay for that.
So, I decided to change my shopping habits.
I started to shop locally at Australian businesses, and I noticed a lot of these brands labelled themselves as "sustainable" or "slow fashion," and this is when I learnt about fast fashion.
But what is "fast fashion"?
Fast fashion is essentially cheap, trendy clothing items that are sold and produced at a high rate to match consumer demands. They take ideas from celebrities and runway styles to create these trendy items which are designed and produced at a fast pace to get them out on the market. This whole system has created the stigma that you cannot repeat outfits and absolutely cannot wear clothes that aren't up with the current trends. International brands like Missguided, Boohoo and Pretty Little Thing are classic fast fashion labels, but there are so many fast fashion brands that you wouldn't expect like Zara, Topshop and H&M.
And why is fast fashion bad for the environment?
Well, first and foremost, they only promote clothes that are 'on trend' which encourages people to just keep buying new clothes and chuck out old ones that aren't trendy anymore. This behaviour is toxic to our environment. Each Australian chucks out roughly 23kg of clothing per year – that's approximately 500 000 tonnes, just in Australia! To put that into perspective, that's 5000 Blue Whales or 5000 Boeing 747 planes. On top of the waste impact, fast fashion contributes to 8.1% of global greenhouse gasses.
Fast fashion brands practice extremely unethical working environments for their factory workers, most of whom earn below a living wage and are presented with unacceptable working conditions. Most of these textile factories are in Bangladesh, Vietnam or Thailand and only 2% earn a living wage – most of them can't even afford to purchase the cheap clothes that they are making.
There are many more alarming impacts generated from all aspects of the fast fashion industry. If you want to learn more, have a look at the Measuring Fashion report by Quantis.
Alright, how can I help?
These facts are scary and disturbing, I know, but there are so many options that promote sustainable shopping behaviour.
    Shop second hand
This can include shopping at op shops, going to a pre-loved clothing market, or buying clothes from Depop. You can save money, find unique pieces and get good quality clothing for cheaper prices. You'll be helping the environment and your bank account. This is recycling at its best.
    Upcycle
If you have a sewing machine or the time and patience to hand sew, then this tip is for you. Upcycling is an excellent way to recycle old clothing and create a piece perfect for you. It's all about taking old clothes that might be ripped or don't fit anymore and altering it to make something new, like making an old pair of your dad's jeans into some cute shorts for summer.
    Buy locally
Buying from small handmade clothing businesses is a sure way to avoid the ethical issues present with fast fashion. The brands that market themselves as sustainable usually use eco-friendly packaging, source their materials from ethical factories and spend hours making one piece themselves. You'll be helping small business owners, and also buying pieces of high-quality clothing that will last for years.
    Buy smarter
When you buy clothes, think about how often you'll wear them, how you can style them, and if you really need them. If you can control your impulsivity to buy everything because 'omg it's so cute' and buy high quality staple wardrobe pieces that you can mix and match with everything then you'll stop feeling the need to constantly upgrade your wardrobe because you have 'nothing to wear'.
These are just a few examples of how you can promote sustainable shopping, but if you're after some more ideas have a look here.
Coronavirus changed my shopping habits for the better. I am still addicted to shopping, but now I am addicted to op shopping. While a changed shopping habit might not seem like a lot, it has completely changed my perspective on shopping. Now I am a guilt free shopaholic.
What sustainable shopping practice are you going to try next time you buy clothes?