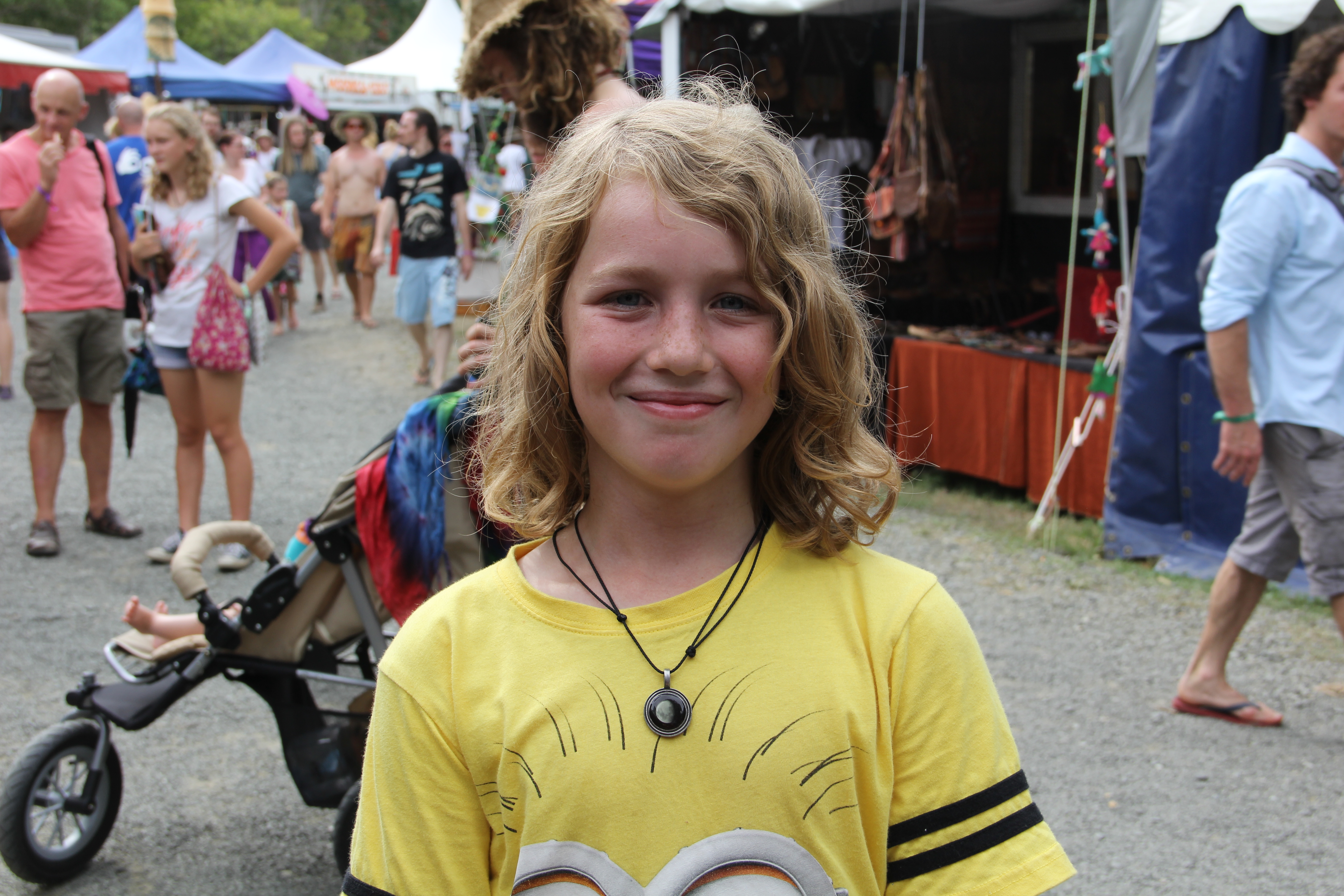 "Im an okay dancer"
Walking along the festival gravel surrounded by aromas that trigger hunger and tunes that unintentionally make you sway, you can't help but feel like an overexcited child with so much to discover.
Along this road to discovery you come across a young boy dancing like there's no one around.
The rhythm of fast-paced drumming carries his every move with his luscious blonde hair bouncing up and down, trying to catch up.
Sphea Illian is his name and he gives you a short and straight-to-the point introduction.
"I've two siblings an older sister and a younger brother. This is my first year going to Woodford," he says swiftly, flashing a cheeky smile, before disappearing back into the music.
"… and I'm an okay dancer."
Dancing to the beat of the drums at Woodford Folk Festival
Rose is a second year Journalism student at The University of Queensland. She is interested and passionate about human rights, gender equality, culture, art and music. She likes to explore new places, ideas, people and their stories and in turn share these in different mediums (visual, audio and text) through online platforms.