Indonesians : Laziest Walkers in the World?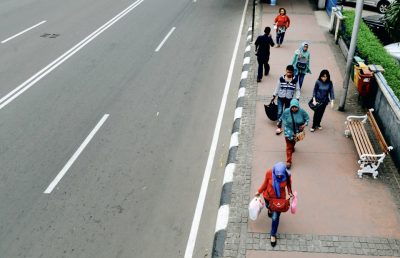 Researchers from Stanford University dubbed Indonesian as the world's laziest walkers, coming in last among 46 countries with an average of only 3,513 steps taken a day. This is the perfect depiction of walking culture in Indonesia as there is basically,
none.
Nathania is a communication student focusing on Public Relations at the University of Queensland. Her days as an international student from Indonesia include a good balance of studying and binge-watching series on Netflix with occasional traveling. After graduating she hopes to work in the established media world where she can pursue her passion for content-creating.