Introduction to UQ in the South Burnett

JOUR3122 is the course code for the School of Communication and Arts (SCA) work-integrated learning courses.
This is year we are embracing the theme "Don't leave home 'til you've seen the country". This means we are heading to regional Queensland to report from an area that has long since lost local news media.
This is an opportunity for students to tell important stories from a community that has gone without adequate and proper news coverage in the wake of the disruption of journalism as an industry.
The goal is to teach participating journalism students about local and regional reporting in the Queensland context. The expectation is for students to produce high quality stories across many platforms – radio, television, print, multimedia and photojournalism. These stories will be published across a purpose built website.
Richard Murray
Research Fellow
Lecturer in Journalism and Communication
School of Communication and Arts
University of Queensland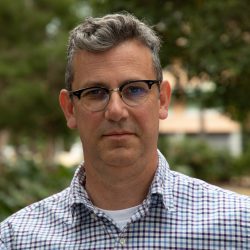 Richard Murray Research Fellow Lecturer in Journalism and Communication School of Communication and Arts University of Queensland