Mirror mirror on the wall: the Sheesh Mahal is the fairest of them all
In the 16th century, the general of Akbar, Maan Singh, built a fort around a city which he later ruled. The city became named Amer. Today, it is the city of Jaipur. Amer Fort is located about 11 kilometres from central Jaipur and is India's most popular tourist attraction.
The sandstone and marble walls of the fort snake around the lush green land that it rests on. After a long walk up the fort, one reaches the various sections that the fort contains: the Hall of Public Audience, the Hall of Private Audience, and the Sheesh Mahal (Mirror Palace), which is the most stunning part of all.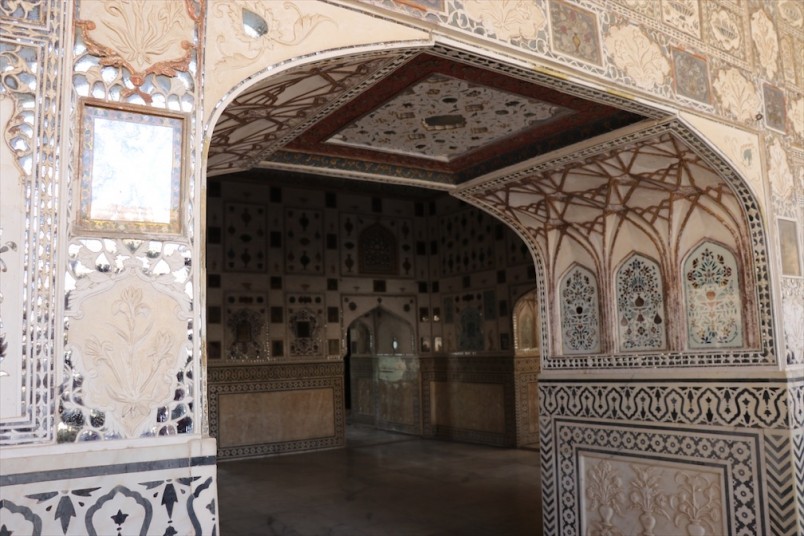 The walls of the Sheesh Mahal are ornately carved with glass and floral paintings. It is said that the queen of the fort used to love sleeping under the stars. However, women were not allowed to sleep in open air at the time. So, the king gathered the finest architects in the region to bring the queen her own starry skies – the Sheesh Mahal.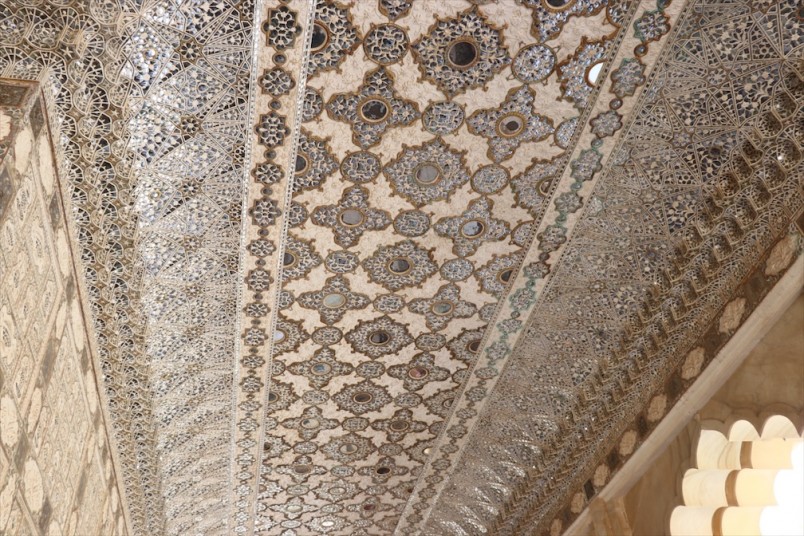 I spoke with a guard of the Sheesh Mahal to find out more about the palace and his job in it.
This is Dudhar Singh.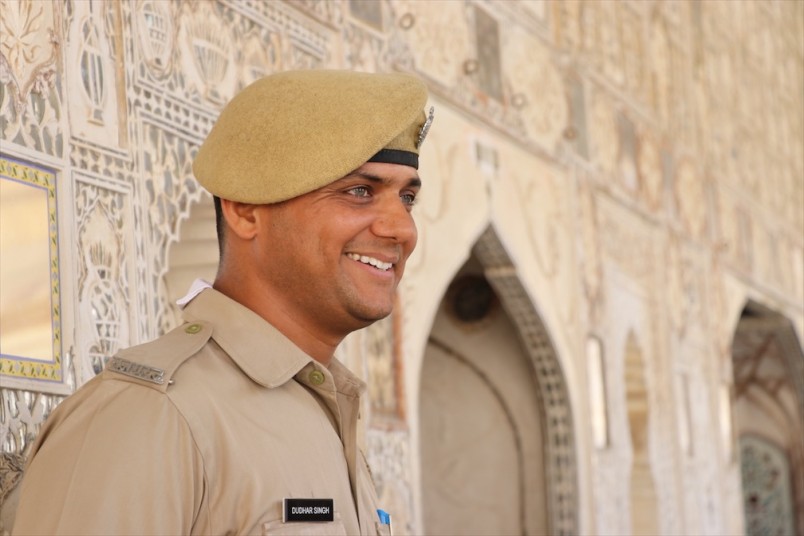 His job is to take care of the fort and he's been doing so for 10 years now. "It's beautiful and I found lots of my friends here," he says. He says that tourists regularly stop to take pictures with him, perhaps because of his different eye colour. Dudhar explains that tourists are shocked by the beauty of the Sheesh Mahal the first time they see it. He believes it's a special place because of its 400-year-old history. Dudhar explains that it always looks as good as new, because every year there are reconstructions carried out.
There are many more historical sights in Jaipur that have a story of their own and the Sheesh Mahal is one beautiful drop in the ocean…
An aspiring journalist with a love for culture, people and the planet! I'm passionate about giving a voice for the voiceless and exploring what's happening around the globe. History, religion, art, music and nature are just a few of the things I love to explore...