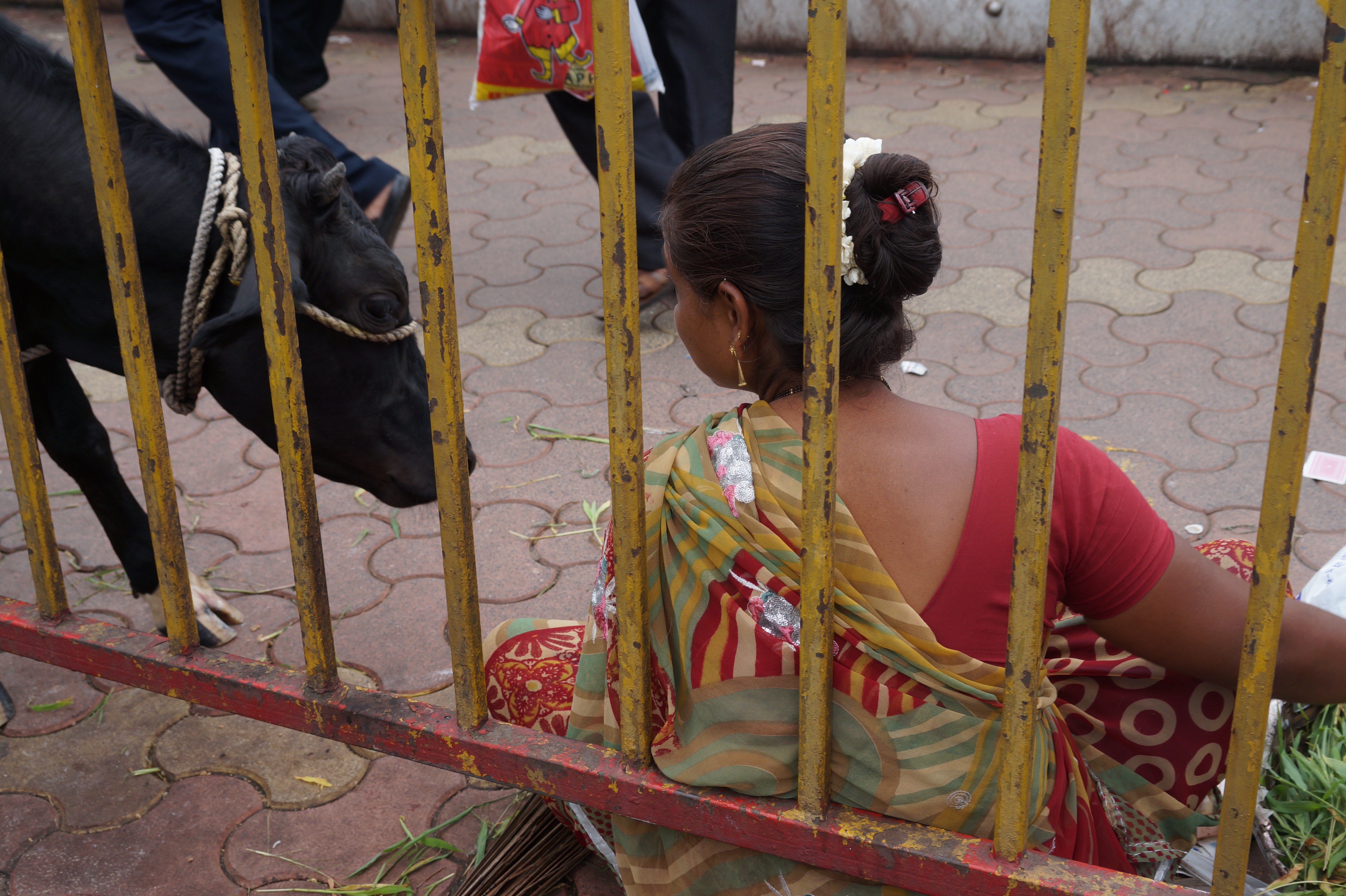 Mumbai: The City of The Senses
By Morgaine Auton
Some people say the first thing you notice upon arrival in India is the smell. For me, it was the colours.
Standing outside the arrivals area were row upon row of people, garbed in the brightest of hues; turquoises, reds, mustards and purples. Two little girls held onto their mother's skirts in beautifully beaded dresses. They could have stepped straight out of a magazine. A woman walked past me in a bright yellow sari with gold accents. Mumbai already had me enamoured.
The second thing I noticed was the noise. As soon as those airport doors slid open, I was bombarded: the clamour of people calling out to relatives, the sound of traffic, the constant refrain of horns. The car horns followed us out of the terminal and onto the main roads where the smell finally hit us.
We opened up the car windows, attempting to breathe in the unique aroma of Mumbai we had been told about. I'm not sure what we expected, but we were met with a pleasant smokiness to the air, of something cooking perhaps. Was this the smell everyone talked about? We breathed deep, filling our lungs with it, until we caught wind of something perhaps less savoury. Still breathing deep, we hadn't noticed our car had taken us into the landfill area of Old Mumbai, a place where people are known to frequently defecate. The smell lingered, and we got our first sense of just how fickle and distinctive Mumbai could be.
We quickly discovered seat belts came as optional extras, and road signs and directions were more like friendly suggestions than law. The only form of enforcement came when we saw a policemen stopping traffic on a six lane highway to direct a truck from one side to the other. The first car ride to our hotel left us with a few more grey hairs than when we started, and we learned that the sound of a car horn is a complex language, meaning anything from "I'm in this lane you can't merge," to "I wonder if this button still works," to "get out of my way you idiot!" Even from our hotel room, we could still hear the chorus of beeping until well into the night.
While that seems to point to the contrary, another thing we noticed was the friendliness of the people. While we obviously drew some stares, perhaps due to our clunky cameras and touristy appearance, we got waves and smiles everywhere we drove. One car of young people wound down their window at the traffic lights to ask where we were from, and told us to have the best time during our stay. A food store owner insisted we try the local food, pani puri, free of charge, showing us how to eat the strange sweet and spicy liquid filled puff in one mouthful. A couple waved vigorously at our taxi as they crossed the road in front of us.
We were warned of the heat before arriving, and came prepared for the kind of heat the scorching Australian summer often delivers. But so far, between overcast skies and a surprise monsoon that left the pavements glittering, the weather has been beautiful. A delightful tropical wind often blows through this massive city, and while humid, it's not like the swimming through soup we've become accustomed to. The heat comes from the food. So far we've been treated to samosas, curries, naan bread, and Indian burgers, which were filled with potatoes and peas. While delicious, it has left us reaching for the water and mopping up a little perspiration.
The streets are always flooded with people. From our first drive in at 6am, to our jet-lagged but dogged trip to and from Juhu Beach in the early evening, people fill each space with purpose; coming from buildings, sitting on streets talking, walking or riding along with packages of varying sizes attached with precariousness.
Mumbai is like nowhere I've ever been before. It holds within it so many possibilities; so many stories, people, and cultures. Since the very beginning, it has enveloped every one of my senses, and I can't wait to delve deeper into the heart of this great city.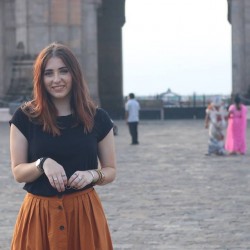 Morgaine is a Bachelor of Journalism and Arts student at University of Queensland, with arts majors in Psychology and Film & TV. She has been a media officer at Powerful Youth's Global Leadership Academy in Canada, and writes articles for Roubler in Brisbane. Her hobbies include photography, painting portraits, and travel. A radio documentary she completed on grey nomads who retire and sail around the world was selected as one of 7 to be broadcast by UQ on JACradio. Through her time in other countries, Morgaine has developed a deeper understanding of how the world works, and love of uniqueness. She loves travelling, exploring new cultures and meeting new people, and hopes to one day work overseas as a foreign correspondent or travel journalist.