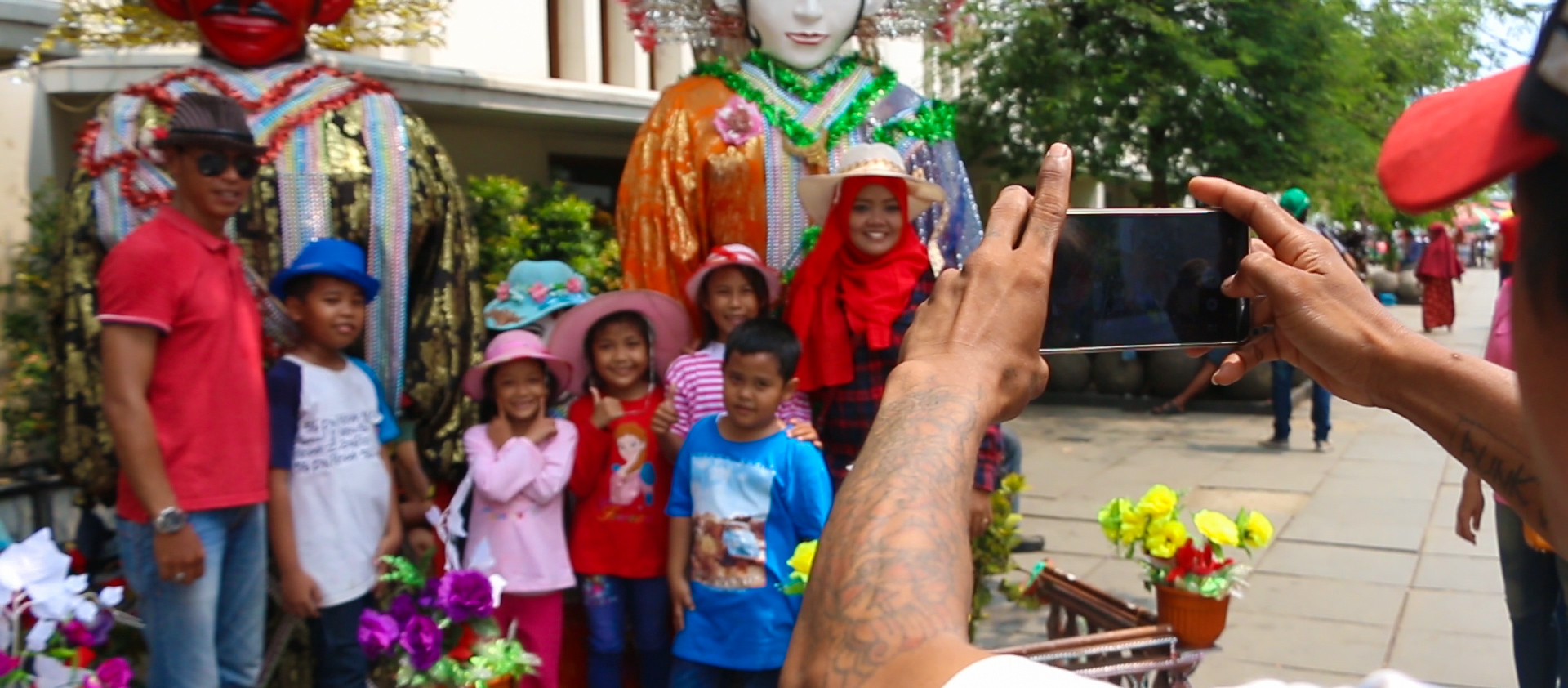 Ondel-ondel and a modern Jakarta
Indonesia has a diverse legacy of art and culture. One subset of this is Betawi culture from Jakarta.
The Betawi traditional artform of Ondel-ondel has changed drastically over the centuries. The puppets were once used to repel wandering spirits, but have come to symbolise much more as Indonesians seek to link their cultural roots to modern Jakarta.
Elora Ghea has the story. 
Elora Ghea is a fourth year Science and Journalism student and a Microbiology major at the University of Queensland. She has a passion for vivid storytelling and, thanks to the Australian Government's New Colombo Plan Scholarship, hopes to paint Indonesian culture in a colourful light.