Radiance: The Colours and People of Jaipur.
"Johdpur is blue. Jaisalmer is yellow. And Jaipur is pink."
From the front seat of our cab, Sijo Joy turned and told me this.
As it turns out, colours in Jaipur are all significant.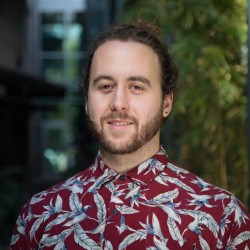 Tobias is an aspiring journalist, an aspiring screenwriter and an aspiring good bloke.