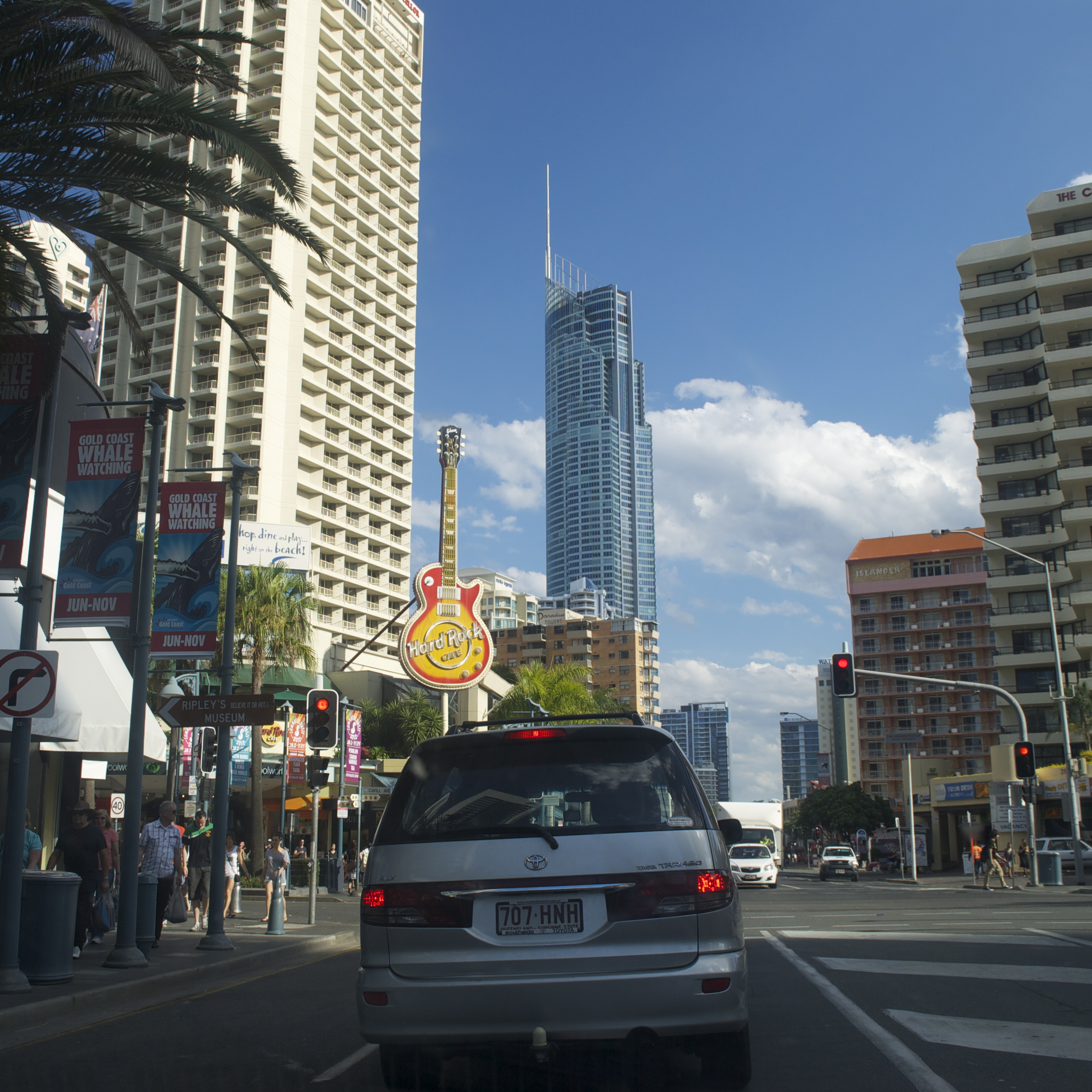 Rise in crime demoralises Gold Coast community
Crime is on the rise on the Gold Coast with more than 100 incidents reported in the last six months. We delve into the statistics surrounding coastal crime and how the community has been affected.
Cheap drinks fuel violence on the glitter strip
Amid drunken brawls, drug busts, armed robberies, allegation of gang activity and the death of a pedestrian from a high-rise sniper, the Gold Coast glitter strip has lost much of its sparkle.
A Broadbeach nightclub manager, who wished to remain unnamed, believes the glitter strip's poor reputation is warranted and compared it to the decline of Kings Cross in Sydney.
"There are certain owners and venues on the coast that do certain things that only attract the shit crowd," he said.
"What they want to see is people through the door, they just need to do it properly [and] stop giving away free and cheap things."
The nightclub manager said stripclubs also attract large groups of males and this, along with bikie and ethnic group activity, has contributed to an increase in violence in Surfers Paradise.
Although it has a significant impact on the region, many venues in Surfers Paradise declined to comment on the nightlife culture of the Gold Coast.
The nightclub manager attributed this to the drinks specials they offer.
"Because they do $1 drinks and they do free drinks for girls, if you're doing free drinks for girls you're going to get all the guys coming round."
Gold Coast resident and nightclub hostess Zoe Seiler said the clubs she frequents only served half-nips of alcohol with the free drinks offered during happy hour.
"There are only certain times you can get them and because it's so busy, lining up you actually don't get that many drinks in the two hours."
Under the Queensland Liquor Act (1992), the provision of heavily discounted or free drinks is discouraged but not prohibited, and drink promotions and happy hours cannot be advertised externally.
While most clubbers' wallets return home considerably lighter after a night out on the glitter strip, Ms Seiler earns big bucks partying.
The nursing student is employed as a hostess with Key to the Coast, a company that operates VIP limousine nightclub tours.
"I basically take different groups around into each club then provide a VIP treatment for them," she said.
Ms Seiler has lived on the Gold Coast for the better part of her 21 years and said she had noticed crime has worsened, particularly in Surfers Paradise.
"I think it's the development of gangs on the coast. It sort of started with just a few people and then over the years it's almost become a trend for the youngers.
"I had been involved when I was younger … You definitely do not want to be involved with them at all."
But Ms Seiler said violence can only be expected where alcohol is present.
"If clubs supply alcohol then of course people are going to get violent and it's just something that in my job I have to accept."
Despite the spike in crime, she feels safe living and working on the Gold Coast.
"I probably wouldn't walk around at night [by myself] but I wouldn't do that anywhere."
The nightclub manager agreed.
"When you go out, the way you act is how safe you are so if you're going to act like a dick; you're going to be treated like a dick."
Both feel increased police presence has helped reduce crime on the Gold Coast.
"You can hire police to be in your venue… it doesn't turn people away, it turns the wrong people away," the venue manager said.
"I would like to see cracking down more on people on the street."
Image courtesy of Key to the Coast used with permission.
[media-credit name="keytothecoast.com" align="alignleft" width="590″]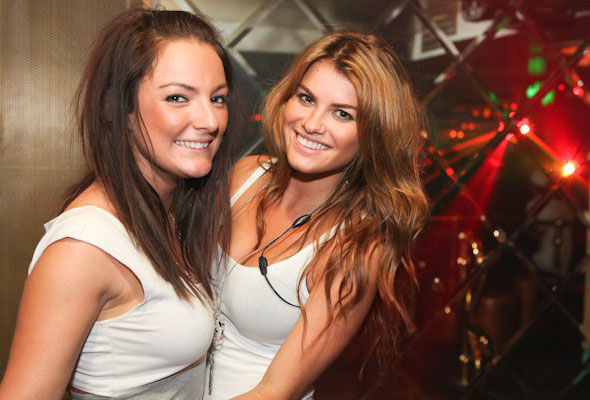 [/media-credit]
Despite a spike in crime in Surfers Paradise, nightclub hostess Zoe Seiler (right) feels safe living and working on the Gold Coast.