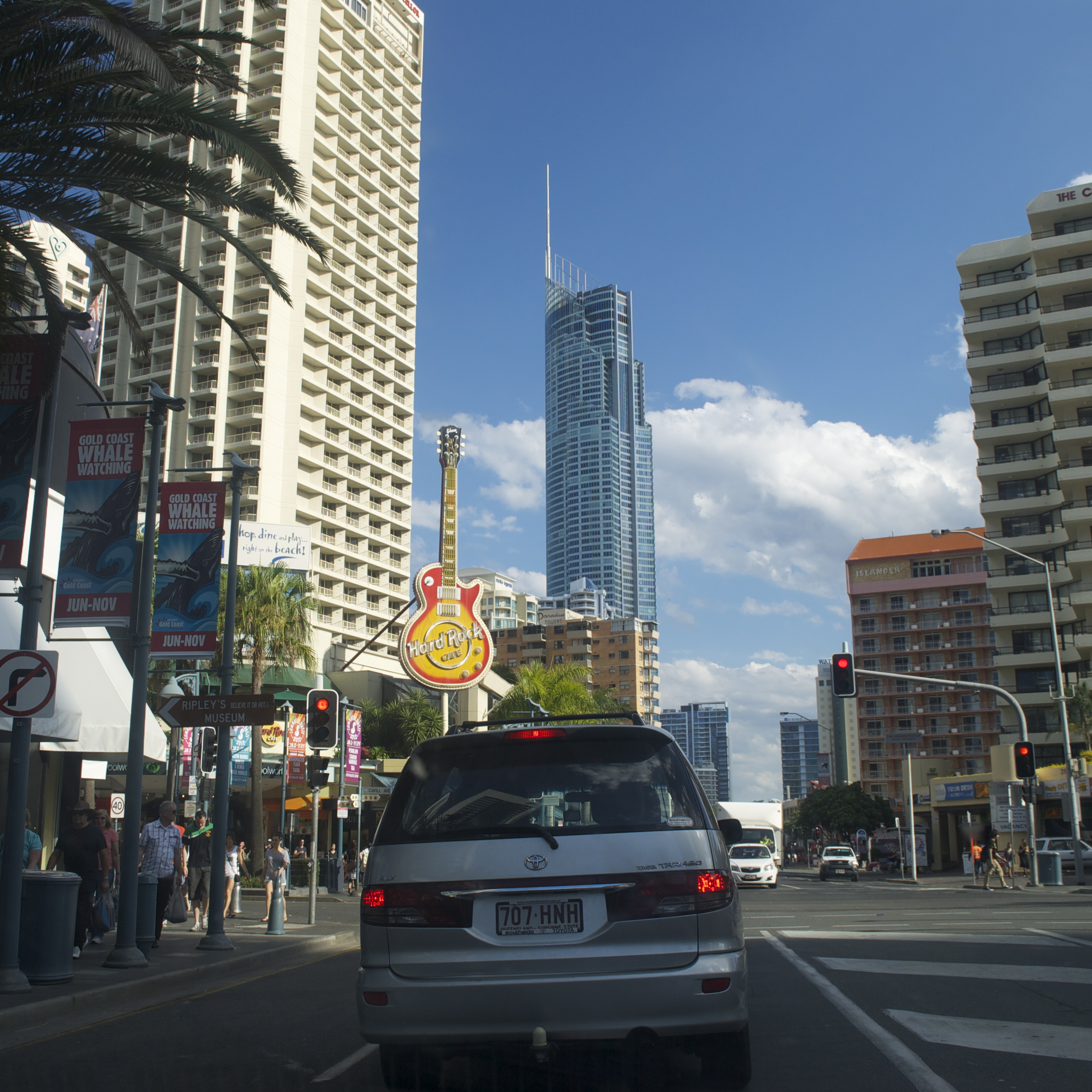 Rise in crime demoralises Gold Coast community
Crime is on the rise on the Gold Coast with more than 100 incidents reported in the last six months. We delve into the statistics surrounding coastal crime and how the community has been affected.
Criminal activity within the Gold Coast is continuing to rise with a string of armed robberies occurring throughout the city this month.
The robbery of a convenience store in Surfers Paradise last Wednesday marked the 46th reported instance of armed robbery in the Gold Coast since May.
The robbery of a convenience store in Surfers Paradise last Wednesday has marked the forty-sixth reported instance of armed robbery in the Gold Coast since May.  The interactive map above  highlights criminal activity from May-October 2011, as recorded by Queensland Police and reported by Queensland news publications including The Courier-Mail and Gold Coast Bulletin.
In the past six months a total of 126 instances of violent crime has been reported throughout the Gold Coast the region, resulting in media outlets such as the The Australian declaring the Gold Coast the nation's capital of organised crime.
However, armed robberies aren't the only crime seen to be increasing, with Gold Coast police reporting a rise in assault, unlawful wounding and drug charges during October in comparison to recent months.
To put these statistics into perspective, the Australian Bureau of Statistics figures on recorded crime highlighted only 265-recorded instances of armed robbery throughout Queensland during 2010.
Former Queensland Police assistant commissioner Noel Creevey said while this increase in reported instances of serious crime can be linked to the activities of organised crime it is more difficult to counteract than simple criminal offenses.
"Organised crime certainly plays a major role in the rate of crime that occurs in the Gold Coast. This can be said for most cities," he said.
"But if police are spending all their time responding to reported crime it becomes very difficult to investigate other matters. Police know there is a lot of organised crime, but it's simply a matter of having other duties to attend to."
Reducing criminal activity
While the existence of organized crime is acknowledged, recent local government and police activity indicate a focus on minor offences.
Southport and Surfers Paradise, renowned for their nightlife scene, are the suburbs most affected by crime with 58 of the 126 offences occurring there.
Police have made a conscious attempt to target these areas.
In late July, Gold Coast mayor Ron Clarke announced a further $3.528 million would be allocated to crime prevention.
The funds will go towards continuing to upgrade the security camera network in Southport and Surfers Paradise and ensuring there are sufficient numbers of "police on the beat".
The announcement correlated with the launch of Operation Seymour, a month-long 50-officer force targeting criminal and anti-social activity on the Gold Coast.
Taking place throughout August, the 27 days of Operation Seymour saw a total of 741 people arrest on 1157 charges ranging from assault, drug, weapons, property, street and traffic offences.
The arrests were an attempt to reduce criminal offences commonly associated with alcohol and drug use such as possession of a dangerous drug, public nuisance, public urination and assault.
This objective was successfully achieved.
Results of Operation Seymour – August 2011
| Offence | Arrests | Charges |
| --- | --- | --- |
| Assault/Obstruct | 48 | 53 |
| Contravene a direction | 26 | 32 |
| Disorderly on licensed premises | 12 | 15 |
| Drunk | 64 | 71 |
| Possession of a dangerous drug | 112 | 187 |
| Public Nuisance | 73 | 80 |
| Public Urination | 25 | 25 |
| Supplying a dangerous drug | 0 | 5 |
| Total | 360 | 468 |
Source: Queensland Police
However, Gold Coast residents say criminal activity has increased since the operation ended.
Southport Neighbourhood Watch member James Fletcher said residents within the Southport and Surfers Paradise communities are well aware of this increase.
"There have been several instances where crime has spilled out onto the street which is a huge concern for both us at Neighbourhood Watch and members of the Gold Coast community," he said.
Mr Fletcher believes the problem lies within a minor percentage of the Gold Coast population.
"The majority of people do the right thing, all the time," he said.
With the Queensland Police announcing in September that 47 of 203 new Police recruits would be allocated to the Gold Coast region, further positive results are anticipated.
"People should be able to go about their local community without being affected by crime or anti-social behaviour influenced by alcohol and other drugs," Mr Creevey said.
"The best way to do this is to increase police presence within the area."