Sustainable Travel on a Student Budget
Convenience is Costly.
Since 2019 it's been a little bit of a drought for travelling. The itchy feet are soon to be scratched with the ever predicted 'end date' to the border closure for Australia. Whilst some have suffered unable to see friends, loved ones and families that live abroad, the world was able to take a deep breath of fresh air with a record drop in global emissions for 2020. This was the largest fall since the world war. But it wasn't just the lack of flying that had an impact; cars, trains, the use of offices and anything that humans touched had begun to slow down. In some cases stop for a long time. This reduction in the use of energy and consumption has had a much wider impact on the environment than some would think.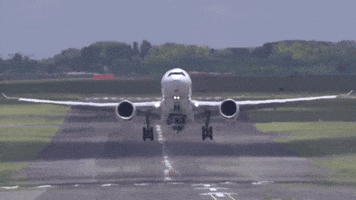 Adding into this the decline in the economy brings about the issue of holiday savings, specifically the lack of it. Before the effects of COVID-19 there were opportunities to just hop on a plane and stay at a hostel, save some money staying with family or couch surf. The problem lies with being able to afford to leave the country when the time comes. With this comes the responsibility to continue the positive impact that less travel has had on the environment.
Within Australia over the last two years there has been a huge amount of work behind the scenes to get more people visiting 'our own back yard'. This has seen an increase of over 70% of Australians booking overnight trips within Australia compared to 2018. The influx has allowed people to travel more sustainably and cheaper approach to travel with people, so how do we get it to continue?
Students and those wanting to save a bit of cash on their holidays listen up… there are huge amounts of affordable accommodation across the country that don't compromise on style and comfort whilst taking that extra step of being sustainably conscious. The following tips will help you get the most out of your budget and maximise the memories.
Step 1: Plan Ahead
They say convenience is costly and they're not wrong! If you can book your holiday ahead of time, (if you are able to be flexible), it may save you some coin. It has been a constant topic of debate whether sites like www.lastminute.com and www.wotif.com actually save you any money. Experts now recommend that tourists book early, from accommodation to tours and sightseeing. With the recent uplift in national travel places are more likely to book out a month prior to your trip, leaving you with no place to stay.
When booking accommodation a great place to start is AirBnB. There is an abundance of 'off grid' and sustainably conscious homes that hosts are offering at affordable prices. Most of these places are fully equipped with heating, light and hot water usually achieved through solar or wind farms, if you're lucky you'll find one with a log fire like The Trig in Tasmania.
AirBnB's offer a great solution when it comes to affording food too. Because it is someone's home they are hosting to others there is nearly always a kitchen with all the basics you'd need to cook breakfast, lunch and dinner. Not only does this save on going out for meals but gives you a chance to create amazing memories through sharing meals in the place you're staying.
Step 2: Experiences over Materials
According to UNWTO, United Nations World Tourist Organisation, shopping in 2017 had become one of the biggest reasons to travel. This only adds to the problem of fast fashion both on a national and international level. Australia in particular holds some of the most incredible scenery and landscapes in the world. There is absolutely no way you would  want to be stuck inside a shopping mall when there's these places to see. What to do once you get there?
Picnics- make as much as you can at your accommodation. Pre packaged items are expensive and usually wrapped in plastic.
Hiking! Stretch your legs and leave the car behind. There's nothing better than exploring a new landscape by foot.
Rainy afternoon painting/card games- Sometimes you just can't predict the weather, taking some cards or watercolours and an art pad with you is always a good backup.
In the 1980's a Japanese tradition called "shinrin yoku" emerged, meaning forest bathing. With the effects of COVID-19 many have found that being in and around nature has helped them with their anxiety and stress. We no longer need to go on holidays to big cities to shop or see popular sights. We can gain just as much from visiting somewhere within an hours journey and soaking in our surroundings to fulfil our travel bugs soul.
Step 3: How to Get There
Without the availability of planes that we were used to having, changes have to be made to how we get to these amazing holiday destinations. Car is the obvious one, but unless you're filling it with more than 3 people you're going to pay more money in fuel and cost the environment with it. Cheaper and more conscious  travel options include train, bus, and ferry/boat. These vehicles can carry more people and therefore reduce the carbon footprint per person. Not only does that mean you don't have to worry about a parking spot once you arrive but gives you the freedom to explore the place you're staying like a local. You might meet some local legends along the way. When overseas and interstate travel does come back it is worth checking out the carbon offset payments that are available when booking a flight. This is a good way to know that you're making a difference as you fly.
For more tips and tricks follow Student Sustainable Life Hacks on Facebook and Instagram, not only will your wallet thank you, the world will too.