The prison in my head: Varun Gwalani's fight with OCD
By Tom Higgins
Mental health issues can affect anyone, anywhere in the world.
Society often portrays those with mental health issues as weak, or unable to achieve the same things as those without.
Though some may view it as a weakness, to others it is a form of strength. It is something they can draw inspiration from.
Mental illness acts as something that pushes them forward. Varun Gwalani is but one example of someone using their illness as a means of strength.
Click here for the full story.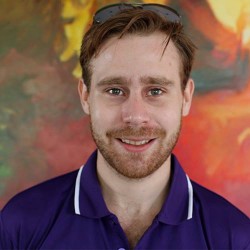 Tom Higgins is an aspiring writer, journalist, and communications professional. Currently Tom is a student at the University of Queensland where he studies journalism and communications. When he isn't at university, he can be found at Brisbane's community radio station, 4ZZZ. Tom's passion is centred around story telling, be it written, visual or audio. Tom's interests are somewhat diverse, ranging from arts and entertainment, the great outdoors, and social issues.