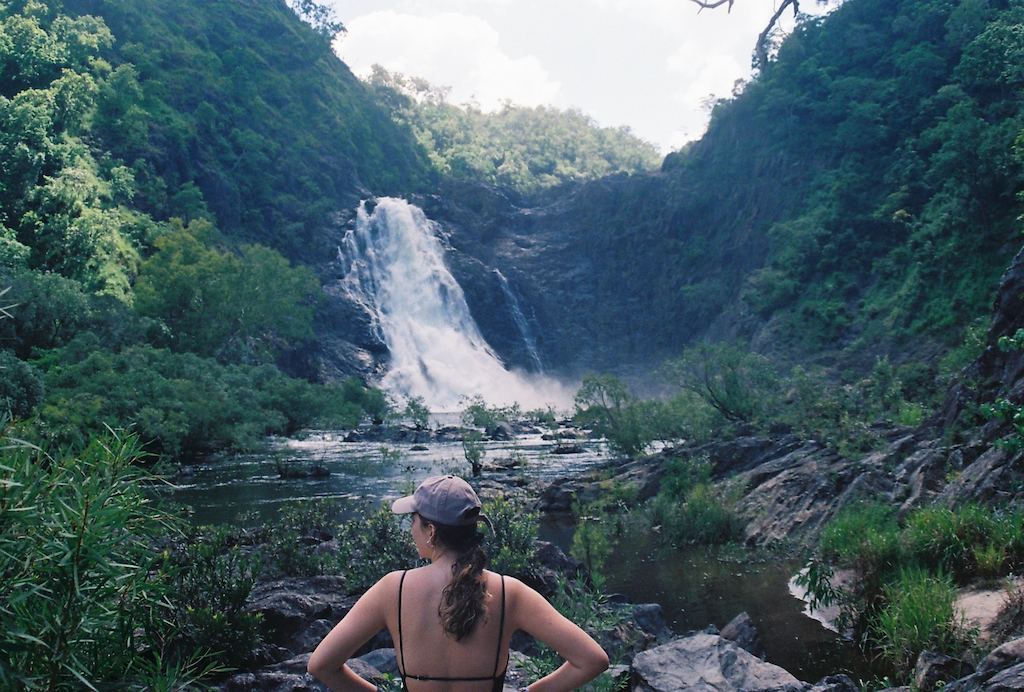 Travelling The Tropical North, Sustainably: My Story & Top Tips
After some time of holding a grudge against the world for 'robbing me of my early twenties', the end of 2021 had me feeling antsy and craving a little adventure.
When my partner was offered a vacation position in far north Queensland last year, we knew this was our opportunity to live it up in a place neither of us had explored before.
We called Cairns home for three months, spending our weekends exploring the beauty and wonder of FNQ. It was one of the best experiences of my life; I learnt a lot about myself and the world around me.
One of my favourite parts of the experience was that I was exploring my home state of Queensland. I didn't have to take any flights or fork out lots of cash.
In fact, our travel was fairly sustainable – for our student budgets, wellbeing, and for the environment around us.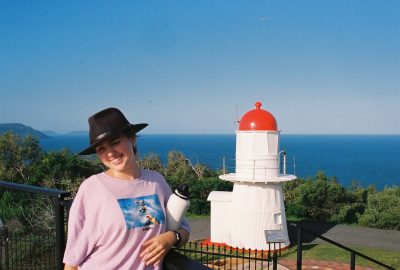 I know sustainability might not be the word you associate with adventure, and rather as something that restricts you from doing fun things.
I disagree. I think that being conscious of my actions makes them more meaningful, as it ensures more people can experience what I have.
Stick around for a few pointers to keep sustainability in mind when you're travelling.
Invest in high-quality, everyday items you can reuse throughout your trip and afterwards.
Before leaving, I would highly recommend making a list of non-negotiables to splurge on before heading off.
I did some research before purchasing some good-quality, good-value, everyday items that prepared me for the trip ahead – particularly NQ's sun and warmth.
As put aptly by Simple Minded Blog – choosing to invest in timeless, good-quality products will almost always be the sustainable choice; eliminating waste, limiting overconsumption, reducing the need to repurchase, and supporting businesses that prioritise value.
A large, thermal water bottle was key for my time in FNQ and was taken along on many adventures. There's nothing better than ice-cold water on a hot day!
I would highly recommend the Celsius Invigorate Insulated 950ml Water Bottle.
At $39.99, it's a less expensive choice than the other trending bottles this year (I'm looking at you Frank Green), and is large, keeps water cold all day, and completely removes the need to buy plastic water bottles.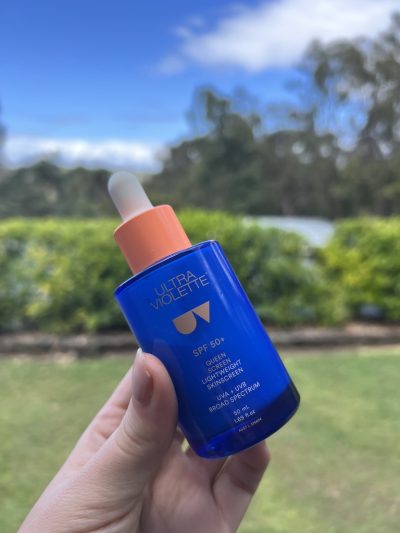 Tip: If you're out of water in public and can't find a tap or bubbler, most cafes and restaurants are more than happy to fill up your bottle for free!
Next on my list: cruelty-free, reef-safe, SPF 50+ Sunscreen.
Testing on animals (right down the supply chain) is seriously uncool in 2022, and considering how close I was to the Great Barrier Reef, I wanted to make sure that my sunscreen didn't contain potentially damaging ingredients. 
My favourite brand that ticks all three categories? Ultra Violette! Check out their range here.
Consider the context of where you are visiting: the housing market, local economy, employment rate etc.
Particularly in the midst of a post-pandemic recession, it's important to look into what is currently going on in your new area. How was it affected by the pandemic? What are the common jobs in the area? Is there an aging population, or lots of young people?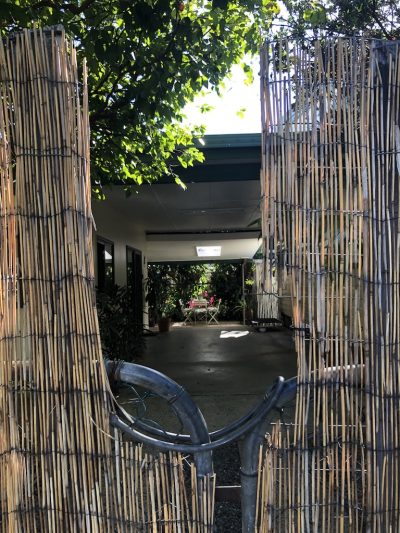 When we arrived, we quickly realised there was a severe rental crisis in Cairns, with many people struggling to find somewhere to live. We did not want to contribute to this if we didn't have to.
We luckily found a small granny flat on an older couple's property; too small for a family, but perfect for the two of us.
After further exploring the town and talking to locals, we realised many tourist-orientated small businesses were still getting back on their feet after the pandemic. We made a real effort to support local markets and cafes when out and about. Our favourites were: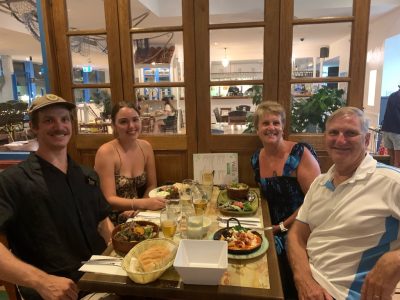 Rusty's Market: Filled with local farmers and vendors in the area, there were endless stalls of fresh fruit and vegetables, breads, and meats to choose from.
Goose Specialty Coffee: Goose serves up perfect iced lattes on a hot day and uses beans from a local roastery. Don't forget your keep cup!
Yaya's Hellenic Kitchen & Bar: A family-run, authentic Greek restaurant with a beautiful view of the esplanade. A must-try!
Explore as far as you can, while being respectful of your role as a visitor.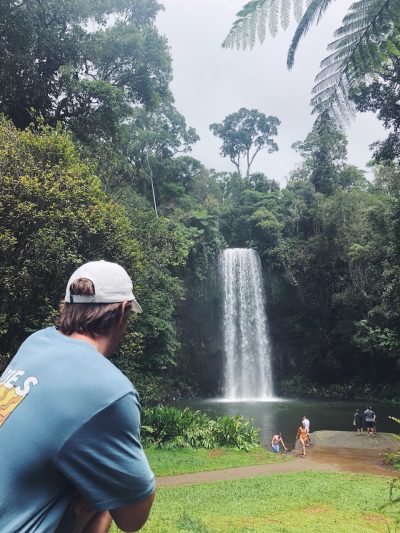 When travelling somewhere new, it's imperative to respect the owners and the inhabitants of the places you are visiting.
While it can be tempting to head anywhere you see on social media, make sure to check the accessibility and facilities in the area. Respecting the environment allows these beautiful places to be enjoyed for generations to come.
Tip: A watering hole called 'Blue Lagoon' has been highly publicised on TikTok, but shouldn't be accessed without the presence of a First Nations Elder. Always do your research – respecting language and land is important to keep Indigenous culture alive.
Our favourite safe and accessible places to visit were:
Atherton Tablelands Waterfall Circuit:  
The beautiful Atherton Tablelands is located on Mbabaram land; hosting breathtaking views and fun-filled experiences, perfect for a day trip in the fresh air. There are sixteen waterfalls in the area – three within a kilometre distance of each other. 
Just 10 minutes north of tourist-filled Palm Cove, the quieter Trinity Beach brings stretches of white sand, palm trees, and two headland walks on Djabugay land.
Trinity Beach is especially rich in history. Along the beachfront, you can find stories of how the beach was used as a training ground for Australian defence forces in 1942.
Located at the base of Queensland's highest mountain, the National Park hosts granite boulders surrounded by crisp mountain water, with walks and lookouts overlooking the formations and waterfalls.
Note: There is a famous Indigenous Story that circulates in the area, which follows the Yidinji tribe living in the Babinda valley. When a beautiful woman named Oolana was unfaithful to her husband Waroonoo, a respected elder, the tribe seized her new love. Oolana disappeared into the water, and her heartbroken spirit remains in the most turbulent part of the water to this day. 
I feel so incredibly grateful to have been able to call this beautiful place home.
I hope my advice can help you to travel safe, smart, and sustainably. Have fun!
References
Atherton Tablelands. (2022). Discover Perfect. Retrieved from Atherton Tablelands: https://www.athertontablelands.com.au/
Babinda Visitor Information Centre Inc. (2022). The Boulder's Legend. Retrieved from Babinda Visitor Information Centre Inc: https://www.babindainfocentre.com.au/what-to-see/attractions/babinda-boulders/the-boulders-legend/
Cairns Attraction. (2022). Rusty's Markets Cairns. Retrieved from Cairns Attractions: https://www.cairnsattractions.com.au/explore/cairns-markets/rustys-markets-cairns.447.html
Cairns Regional Council. (2022). Cairns during World War II – stories and photos. Retrieved from Cairns Regional Council: https://www.cairns.qld.gov.au/experience-cairns/facts-figures-history/history/ww2-history#:~:text=Trinity%20Beach%20was%20used%20as,being%20transported%20to%20New%20Guinea.
Frank Green. (2022). neon ceramic reusable bottle – 34oz / 1,000ml. Retrieved from Frank Green: https://frankgreen.com.au/products/neon-ceramic-reusable-bottle-34oz-1-000ml?utm_source=google-search&utm_medium=paid-media&utm_campaign={campaign-name}&gclid=Cj0KCQjwyt-ZBhCNARIsAKH1176g0SkgzpTlqi1R_0JNXUc-JyctsiHAYPE4dahhIC1FALOvB6E3EwgaAl4rEALw_wcB
Goose Specialty Coffee. (2022). Our Story. Retrieved from Goose Specialty Coffee: https://www.goosespecialtycoffee.com/
Important Enough. (2020). Why Investing In a Timeless Wardrobe Will Save You Money. Retrieved from Important Enough: https://importantenough.com/save-money-and-invest-in-a-timeless-wardrobe/
Rebel Sport. (2022). Celsius Invigorate Insulated 950ml Water Bottle. Retrieved from Rebel Sport is calling: https://www.rebelsport.com.au/p/celsius-invigorate-insulated-950ml-water-bottle-61796301.html?cgid=REB070609#start=19
Save The Reef. (2022). Reef Safe Sunscreen Guide. Retrieved from Save The Reef: https://savethereef.org/about-reef-save-sunscreen.html
Simple Minded. (2019, December 10). Why Quality Over Price is Always the Sustainable Choice. Retrieved from Simple Minded: https://www.simpleminded.life/quality-over-price-sustainable/
Statham, H. (2022). A Guide to Trinity Beach. Retrieved from Cairns & Great Barrier Reef: https://www.tropicalnorthqueensland.org.au/articles/trinity-beach-guide/
Yaya's Hellenic Kitchen & Bar. (2022). Bringing Love to the Table. Retrieved from Yaya's Hellenic Kitchen & Bar: https://www.yayashellenickitchen.com.au/