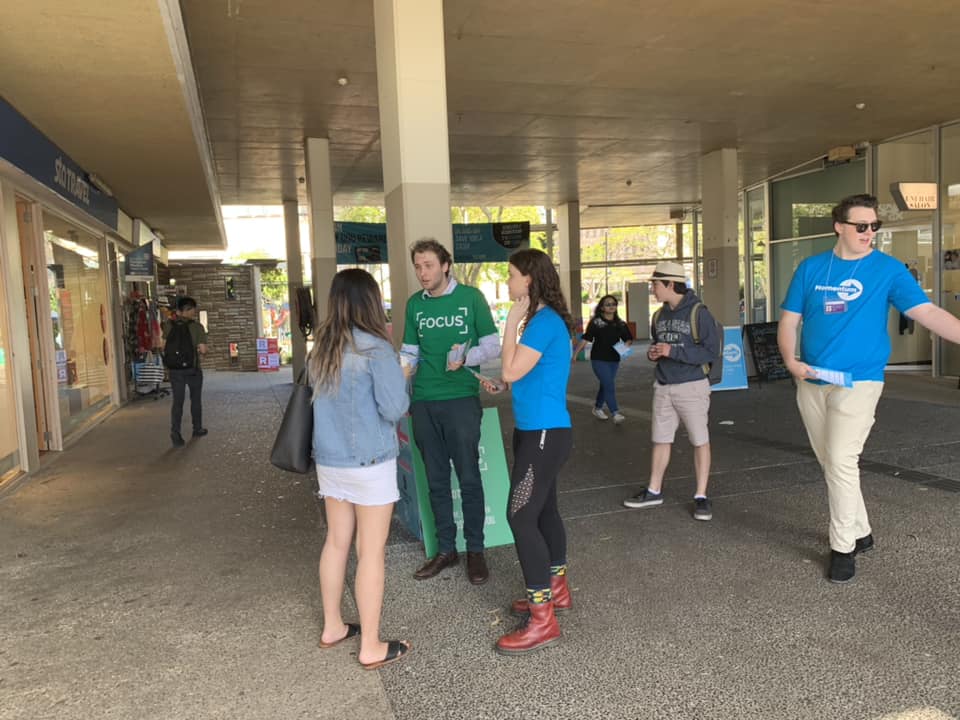 University of Queensland Student Elections: A guide to each party
Deciphering Student Politics
With all the controversy surrounding the election for the Queensland University of Technology Guild, we thought it would be good to look at the University of Queensland Union (UQU) elections.
We're sharing with you the policy platforms for the three main parties running for executive positions in this year's elections.
The executive positions are President, Secretary, Treasurer, and the multiple Vice-President positions including campus culture and student rights.
Voting for the elections runs from the 8th to the 12th of October, and each student will receive a $5 UQU food voucher for voting.
The three parties campaigning for executive positions this year are FOCUS, Momentum, and Student Action.
 FOCUS (Green)
Running for President: Georgia Millroy
Running for Treasurer: Nathan Kerr
Running for Secretary: Ethan Van Roo Douglas
The policies for Focus include:
An academic representative for every school
Standardised submission times of 11:59pm
One discretionary deferred exam per year
A 15-million-dollar campus bar and function space
Study spaces having a $2 coffee vending machine
More than 1000 new volunteering opportunities
International student-led events in O-Week
A medicine fridge to store items all day
Free rapid STI testing on campus
More basketball courts on campus
An on campus late-night convenience store
A commitment to save the Schonell Theatre or build a new one
Momentum (Blue)
Running for President: Madeline Cunnington
Running for Treasurer: Inari Saltau
Running for Secretary: Mitchell Dougall
The policies for Momentum include:
Rebooting the fight for divestment from fossil fuels
Advocating for accessible bathrooms and classrooms
International students' welcome festival
Starting a multicultural collective
UQU rewards cards for $10
Fighting to end sexual assault on campus and introducing social welfare officers at events
Abolish 70-per-cent-exams and standardise late submissions
Restore fair funding for clubs and societies
Free breakfast 5 days a week, every week
Student Action (Yellow)
Running for President: Priya De
Running for Treasurer: Jehiel Lomaz
Running for Secretary: Ash Zeller
The policies for Student Action include:
Fight for student rights
Stand up to fee increases and funding cuts
Equal rights for international students
Support fossil fuel divestment
No LNP in the UQ Union
Political and academic freedom on campus
Fight for social justice
Concession Translink fares for part-time students
Higher and easier access to Centrelink allowances
Paid placements
More computer labs on campus
No increases to parking fees
No "Bachelor of Western Civilisation"
Save the Schonell Theatre
The policies listed for each party were taken from official distributed campaign materials.