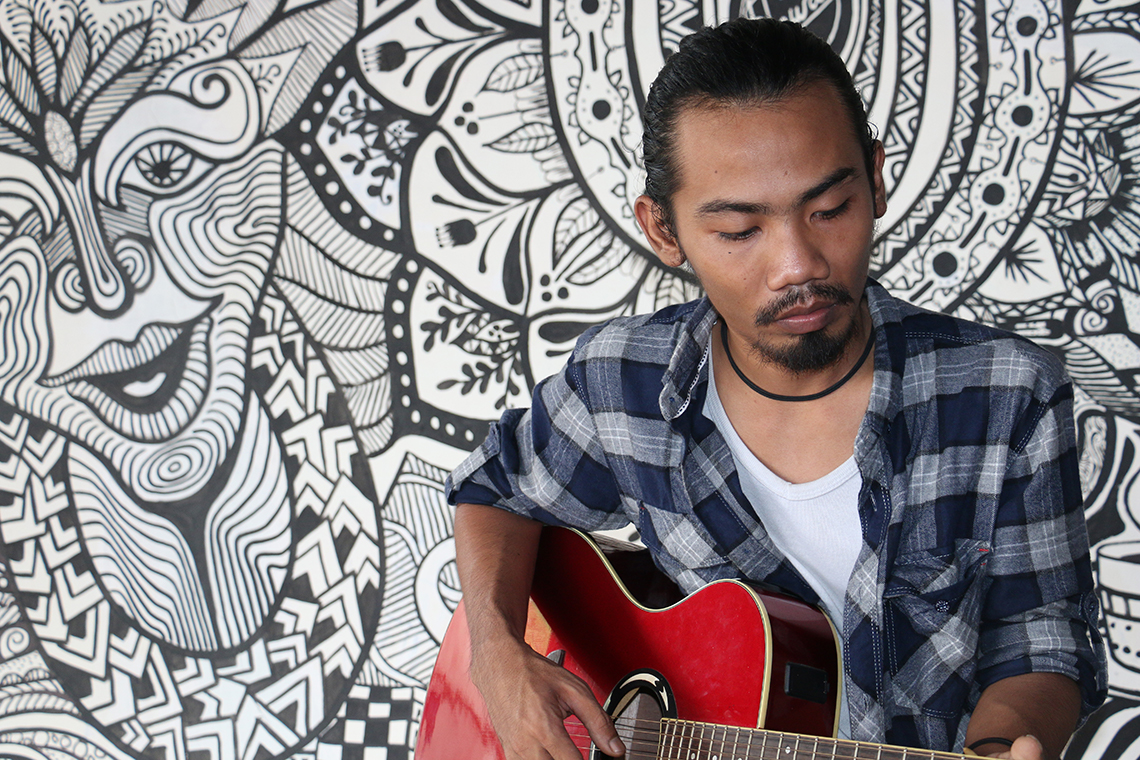 'We Won't Be Silenced'
Busking in Indonesia is controversial.
Some busk purely with the intention to make a few dollars, whilst others have professional music aspirations.
With a vision for change, the Institute Musik Jalanan in Depok, Indonesia, was created to teach passionate street musicians how to make it in the professional music industry.
Teilya Macfarlane has the story. 
All sounds recorded at Kedai Expresi in Depok, Indonesia.
Performances by Institut Musik Jalanan musicians, Sinyo and Zedi.
Teilya Macfarlane is a fourth year Journalism and Laws student at the University of Queensland. She has a passion for social activism and wishes this to shine through her reporting in Indonesia 2017.