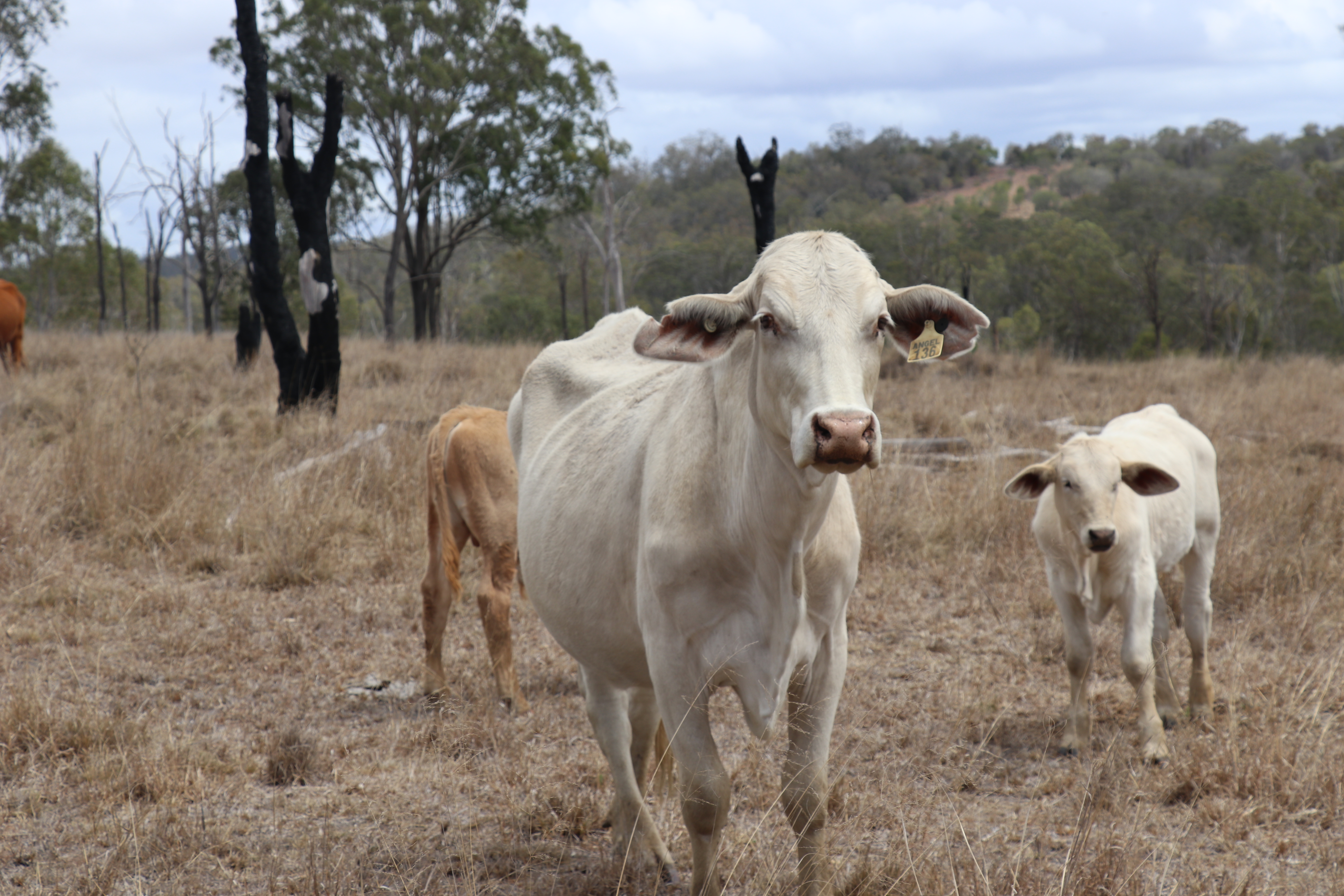 When It Rains, It Rains Dollars: Combatting the Drought in Regional Queensland
The ongoing drought is causing Queensland's farmers untold concern, but South Burnett locals remain stoic and optimistic. 
Peter Angel's cattle farm has been in the family since the early 1900's. The 2,000 acre Murgon property has housed and fed the Angel family for generations. 
Due to the severity of drought conditions, Peter and his family are finding it increasingly difficult to make ends meet. With no water, the farm is suffering. 
"If it keeps going and doesn't rain I'll finish up more or less giving the cattle away to whoever will take them. A lot of farmers who can't sell them on might have to shoot them, which is a hell of a waste. And then you have no income. We've had very minimal income this year" Mr Angel said. 
The North and South Burnett, along with surrounding regions, are drought declared. Many farmers are subject to the same experience, hoping for the rain to come. 
"If it rains, and we get grass, we need the cattle to get going again to get the farm operating and make a profit again. But it all depends on if it rains." 
The Angels use supplementary feed to keep the cattle alive because their paddocks have become arid and unusable.  
"At the moment, we're feeding every three days. And if we feed less than three days, the cattle tend to stay at the feeder and won't go off and graze. We use feed supplements, and they contain protein, vitamins and minerals that are lacking in a poor diet" Mr. Angel said.
"The paddocks are starting to get bad, we've got no regrowth, it's called overgrazing. But what can I do about it? I can't do anything. It should have rained. We normally get rain in August. We didn't get it and we haven't gotten it for the last couple of years."
Peter and his family battle on with business as usual and their situation reflects many others.
"We live pretty simply. We don't eat out, don't drink, don't smoke. You know, all that sort of stuff. You stop spending money. You don't go anywhere. I'd just like a bit less trauma all the time" he said. 
In a region where the water is running dry, the community holds strong.
Councillor Kathy Duff, cattle farmer and Deputy Mayor of the South Burnett, explained the impact of extreme drought in the region. 
"We've been drought declared for a very long time, and people are really hurting" she said. 
"If it were to break today it would be the most joyful occasion. It would be like raining dollars for our region because agriculture is our backbone. And we need the rain to support that agricultural industry." 
Cr. Duff understands the severity of the drought-stricken region as she owns and manages a cattle farm. 
"We've got 10,000 acres, and we've got almost 1000 cattle out there. The concern always is that you can't keep the cattle alive. Even if you had the Bank of England behind you, if there's no rain, you can't make grass grow."
"It sets this fear of the unknown and how far this is going to go" said Duff. 
An uncertain future is taking a toll on the community, with mental health becoming a growing concern. A large proportion of those affected are men from farming backgrounds. 
"Particularly with rural men, South Burnett has a way above average suicide rate. So that's something that we're very conscious of" Cr. Duff said. These issues are being addressed through community initiatives. 
"We organise community events to get the farmers away from their properties for a bit. What we find is the farmers just get so engrossed in the day to day issues that they do not get out which has huge ramifications for mental health." 
There is a distinct community spirit that has emerged from the crisis, with events and support cropping up throughout the region.
Non-profits like the Burnett Inland Economic Development Organisation (BIEDO) also play a significant role in managing the far-reaching effects of the drought. As well as offering economic development assistance for farmers, they help to organise community events.
Kristy Frahm, BIEDO CEO, says the drought is affecting local businesses as economic adversity flows into the broader community.
"In our communities that are so dependent on agriculture, which is one of the major sectors that underpins the economy of the Burnett inland, naturally, we are going to feel the effects of the drought," she said. 
With the help of organisations like BIEDO and the councillors in the region, the South Burnett's community spirit remains strong. Social activities and community events are their way to combat hardship.
"This kind of engagement is saying to people: don't be isolated, come in and be around others who are feeling the pressure as well. It helps to raise spirits. It is something positive that can be done to help keep our community strong and holding together," she said.
Daisy Siddall is a fourth year Journalism/Arts student, majoring in International Relations and English Literature. Interests include: writing, politics, and current affairs.