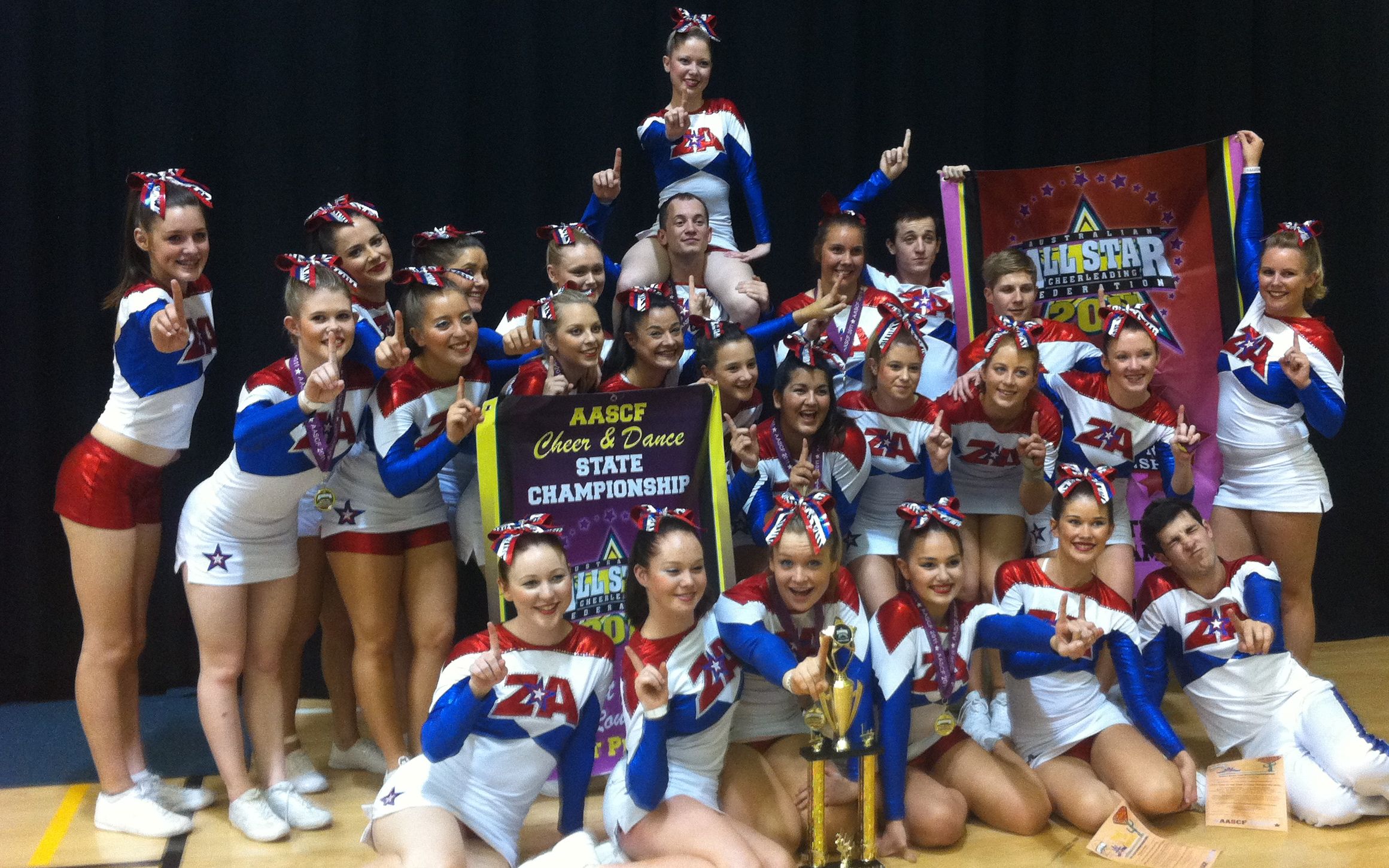 Zoo Athletics wins state championship
[media-credit name="The All Stars won first place in their division, highest scoring level three routine, and highest scoring cheer routine overall. " align="alignleft" width="590″]
[/media-credit]
Winning first place sixteen times in one weekend is no easy feat, let alone taking home both club and scholastic grand champion banners and the coveted spirit award at last weekend's State Championships.
It's all in a days work for the talented athletes at Zoo Athletics who have won championship after championship since their debut at WCC States earlier this year.
"We're ecstatic at their performance, we're really proud of how they've done," said Zoo Athletics operations manager Trent Lawrie.
"We know exactly how much hard work has gone into each routine, and we're just really ecstatic that they could pull it all off on the day and stick it all together."
Near 1400 competitors traveled from all over Queensland for their chance to not only win gold in their division, but to be named the highest scoring overall routine and take home the champion's banner.
"Definitely the greatest achievement of today would be the level three open team," said Zoo coach and athlete Marty Koch.
"Today we placed first in our division and won Grand State Champions overall with the highest scoring routine of the competition. It was awesome."
All Star director and level three head coach Bryan Adams agrees: "Grand champions would definitely be their greatest achievement, highest scoring cheerleading routine at the competition I think is pretty outstanding.
"It's a fantastic achievement and I'm very proud and excited for everybody who was on the team."
The secret to success?
General manager Sharon Winter said it was all about the athletes.
"They're the ones that put the 110 per cent in, we only take what talent they already have and make them better."
AASCF will be returning to Brisbane in November to host the National Championships.