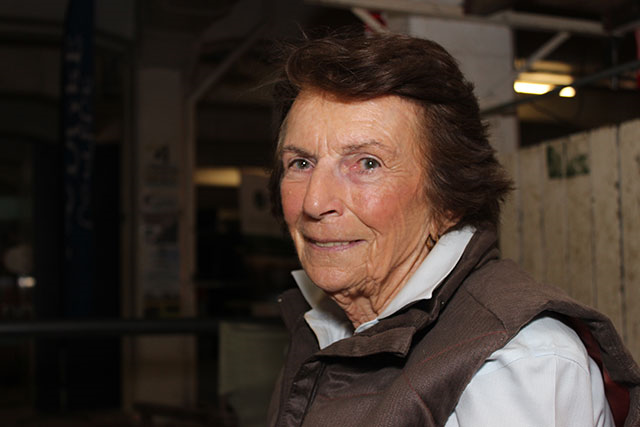 Bringing paddock to plate at the Ekka
By Dan Seed
There is a familiar air at the Ekka, with more than 400,000 visitors passing through the gates throughout the show, drawn by big rides, dagwood dogs, and more than 145,000 strawberry sundaes.
For the farmers here, it's been a tiring but rewarding 10 days showing nearly two and a half thousand cattle, bringing paddock to plate for tens of thousands of Brisbaneites.
Sunshine Coast farmer Maureen Sellars, from the Lamrockvale stud, has brought Dexter beef cattle to the show in 2016 – a small Irish-English breed with high quality yield, with the help of the women she calls her 'angels'.
"I've only got six here this time – I normally bring 10 or 12, but it's a pretty hefty entry fee and expenses nowadays so you just sort of trim them back a little bit," Ms Sellars said.
"Probably next year, when then economy picks up – which it will do – I'll bring down a few more.
"It is a fair amount of work but then it's fun too, because that's like the fun part of breeding cattle. It's every day, 7 days a week … a bit like a dairy farmer. He doesn't get any RDO's."
The cattle at the exhibition are a chance for city folk to get up close and personal with the animals, to meet the Australian's behind their food supply.
But it is serious business for the farmers with some Queensland cattle prices soaring through the $7 a kilo milestone, up from less than $3 a kilo in 2014.
The Eastern Young Cattle Indicator (EYCI) is the general benchmark of Australian cattle prices and has seen an unstoppable upwards trend since early 2014.
Maureen, who's been coming to the Ekka for more than 20 years, says it's a welcome economic boost.
"It's wonderful. First time in 10 years," she said.
"I think there's a shortage of good quality beef, actually.
"I'm not sure exactly what has triggered such a phenomenal rise in the price of cattle, but it's certainly long overdue."
The high prices could be in a precarious position with the US giving the green light to importing 64,000 tonnes of beef annually from Brazil.
The agreement was finalised in late July with the US lifting import restrictions after a lengthy ban on fears of Foot and Mouth Disease in Brazilian cattle.
The pile of ribbons Maureen has collected this year, including Champion, Reserve Champion, and some firsts and seconds, can also be valuable for the stud's business.
"You'll sell your good breeders to other breeders, other cattle that want to expand their genetic base.
"You've obviously got the top genetics when you win at the Brisbane Royal and also, you just sell them to other breeders.
"Any bulls, you'll steer them and send them off to the markets because they're not going to make it as a bull if you're not happy with his confirmation or his temperament."
'Steering' a bull is the process of neutering the male animal for breeding and genetic selection, better beef quality owing to lower levels of testosterone, and to reduce aggressiveness.
While the atmosphere of the Ekka brings the rewards for her work, there are some creature comforts of home Maureen has been missing.
"See those little tuckerboxes down the end there – we sleep in there. Bit like a prison cell, only we don't lock the door," Ms Sellars said with a laugh.
"The one thing we wish for is better facilities for the exhibitors – corrugated showers went out with the horse and buggy days.
"The hot water runs out after a very short period of time, I can tell you. You just cop it."
The Ekka wrapped up on Sunday after a 10-day run, leaving the masses to go home and sleep off the dagwood dogs and Bertie Beetles.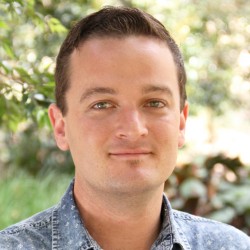 I'm Daniel Seed and I'm studying a dual Bachelor of Journalism/Communications (PR). I have a keen interest in politics, economics, and business reporting, as well as cultural pieces. Reporting from the Woodford Folk Festival will be an amazing opportunity to experience one of Australia's premiere musical events from behind-the-scenes.