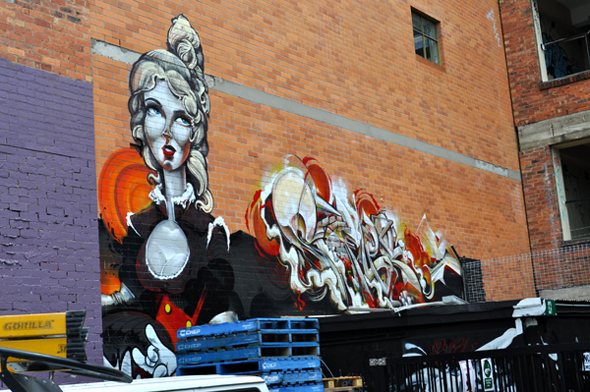 Brisbane graffiti: art or vandalism?
In the world of art, graffiti can be a dirty term. Negative portrayals in the media and links to crime and vandalism have tainted the artists that favour a spray can over a paintbrush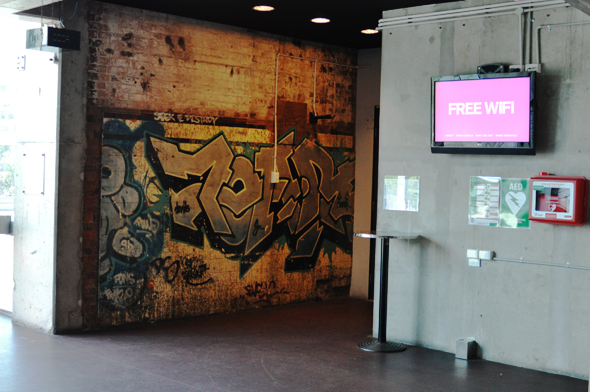 Brandon Livesay
Graffiti inside the Brisbane Powerhouse
Famous graffiti artists will add to Powerhouse décor
World renowned graffiti artists will be employed to decorate the Brisbane Powerhouse for its 10th anniversary.
French stencil pioneer Blek Le Rat, Brooklyn based Australian Anthony Lister, and Brisbane artist Kasino will all be involved in adding to the Powerhouse's graffiti decorations.
The Powerhouse interior is filled with graffiti, remnants of a time when the building fell into disrepair and was lived in by squatters.
Amanda Doellinger from the Brisbane Powerhouse explains that leaving the graffiti in place is part of what makes the venue so special.
"When the building was renovated and launched as an arts venue it was decided that as the building was a part of Brisbane's history we should keep all of its history intact – including the graffiti, which is why it's heritage listed along with the building itself.
"Many of our visitors enjoy the graffiti and it links the building's heritage as a Powerhouse to its current use as an arts venue quite nicely," Ms Doellinger said.
Powerhouse visitor Cameron Sinclair, 26, is all for the new additions to the graffiti filled interior.
"I've actually heard of Blek Le Rat so it will be pretty exciting to see what he comes up with," Mr Sinclair said.
"I think its great [the graffiti decorations], it definitely sets the place apart from your typical art gallery."