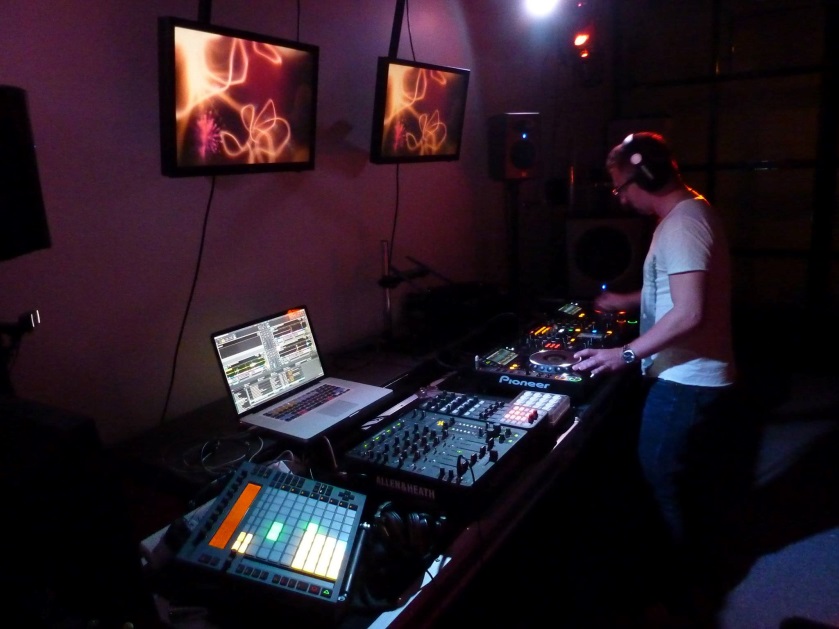 Brisbane's Music Scene: How Saturday Night Has Evolved
If you asked any self-respecting music lover in Australia what the top cities are for live music, most likely it would be Melbourne, Perth or Sydney. But according to those entrenched in the Brisbane nightlife, the River City has plenty of room to grow.

James Wood is the founder of Waves, a forward thinking club night that started just over a year ago and collaborator of the Friday night event Blame Charlie.
'It was a rather simple process, at least initially', he says of the difficulty of getting it from a concept to its first event.
'This was largely thanks to the Bowler guys being so open and accommodating in their belief in what Alex and I wanted to achieve'. 'Alex' is good friend and co-founder Alex Greaves, old-timer in the Brisbane scene.
The Bowler Bar used to be one of Brisbane's premier music venues.
'The company that ran The Bowler Bar recently experienced some troubles, but due to financial issues, many nights have relocated to Coniston Lane.'
Critics may be quick to point out that the scene relies on a handful of support DJs, which is its main downfall.
James thinks the opposite.
'It certainly makes things easier when you're looking for someone to play – less balls to juggle.'
Mr Wood doesn't delude himself about Brisbane's grandeur, however.
'Considering the slew of artists pouring in and out of these cities – Brisbane still has a way to go.'
More and more platforms are becoming available to local talent as Brisbane continues to grow. Four Deep is a Boiler Room–esque online streaming service for Brisbane DJs, with a global reach.
Another platform is Third Level, a podcast run by Mark Johnson, a veteran of the Brisbane music scene.
'Third Level is a concept that's been twenty years in the making,' Mark says.
'At the moment, it takes six hours a day to manage our platform, sometimes more – the gratification is in supporting the local scene.'
'It started off as a radio station and things just evolved from there.'
'I've seen the scene evolve over twenty years – it used to be all about the underground but now you can just look at the events on Facebook and see the quality Brisbane can attract.'
A DJ and producer were asked for comment, but neither responded.
Last comment goes to James Wood: 'The issue is that Brisbane's market isn't anything like Melbourne or Sydney or even Perth. It's a brutal truth and at times, can be quite disheartening. But when you have an act that you believe in come through, put on a hell of a show and you even make a little bit of cash on top of that? It makes it all worth it.'