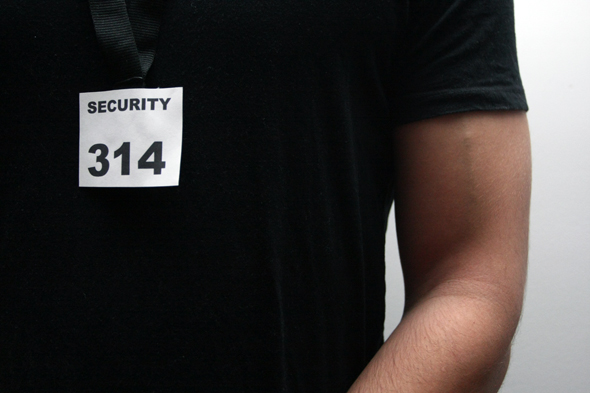 Clubs call for tougher laws on security
Brisbane pub workers are calling for tougher self-regulation of the security industry after it was revealed that Queensland's private security laws lagged behind other states.
[media-credit name="Supplied" align="alignleft" width="590″]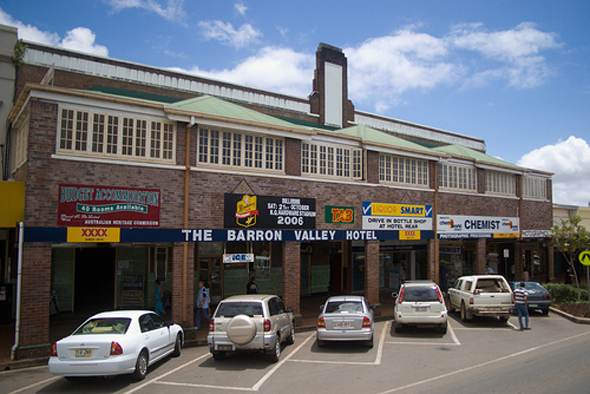 [/media-credit]
A revolutionary, soccer inspired security system.
FNQ slashes crime with soccer system
Rural Far North Queensland is rarely at the forefront of any social progress, but according to Barron Valley Hotel publican Mick Nasser, the region's soccer-inspired security system is providing patrons with unprecedented peace of mind and alleviating almost all pressure on security staff.
The streets of the Tablelands in rural Far North Queensland  bear little resemblance to any lush, green soccer pitch that springs to mind, but Nasser insists, a yellow and red card system works equally well in either location.
The Tablelands are one of a growing number of regional Queensland communities that have venues banding together, forming cartels that meet every three months to review incidents and dispense soccer-style punishments – either one-off warnings or an immediate blanket ban from all licenced alcohol providers in the area.
At present, there are 42 offenders who have been given red cards in Atherton alone, with bans ranging from a minimum of three months to life.
According to Nasser, the operation, sanctioned under the Australian Liquor Accord Act, has exceeded his wildest expectations, 'tumbling' violent crime in a region where drinking excessively and getting in a punch-on is considered default behaviour.
Mr Nasser's family has owned the heritage-listed pre-war hotel for over 75 years and the outspoken publican – best known for throwing NRL bad boy Todd Carney a lifeline after he was axed by the Canberra Raiders – says he's never seen a more effective system.
"Crime has tumbled. The idiots know if they screw up they're gone," said Mr Nasser. "It's the same as soccer. We either give one warning or we can ban them from ever coming back.
"It works. The town has gone from being torn up every weekend to having no blues at all.
"The security guards aren't having to threaten and wrestle and pull idiots into line, because they know what the consequences are."
Figures obtained from local newspaper The Tablelander, show Mr Nasser, and the system, are right on the money, with alcohol related crime in the area's two largest towns, Atherton and Mareeba, falling by 42 per cent and 32 per cent, respectively.
And while the method may appear to be suited only to small, close-knit communities, there are already plans in place to expand the amalgamation as far as Innisfail, nearly 150 kilometres away.
"It covers the whole Tablelands. That's already dozens of pubs and clubs and it looks like we're going to be expanding," said Mr Nasser.
"We sometimes have randoms drifting through that didn't know the system, but they get in line pretty bloody quick.
"They don't have a choice. Places like this, you get banned from every venue and then what are you going to do?"