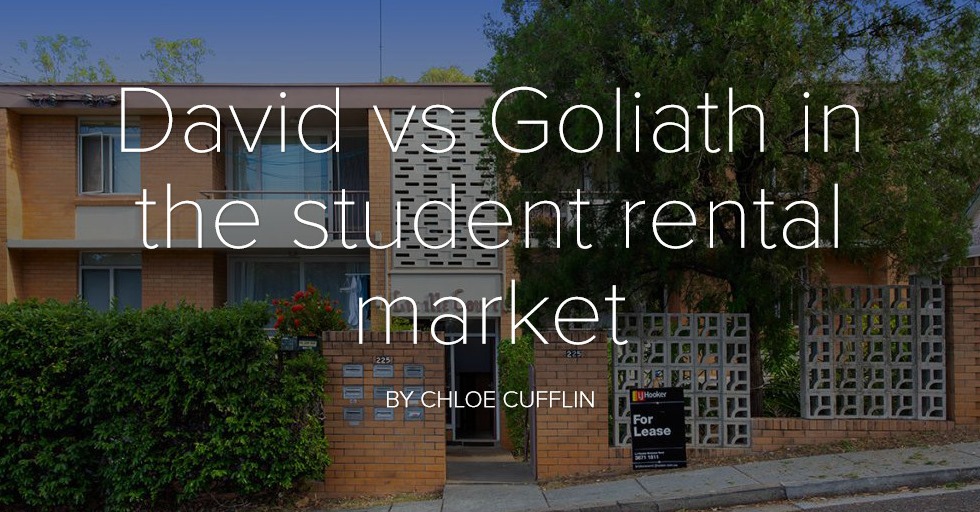 David vs Goliath in the student rental market
JacDigital Chloe Cufflin reports on a common issue that renters face and one that affected her.
Chloe remembers as a 19-year-old university student it was her first time on her own. Despite no damages and leaving the place as clean as it was before moving in, she didn't receive a cent of the bond and no explanation as to why.
She spent three months in limbo of back-and-forth communication with the real estate agency, waiting to receive her bond back.
CLICK HERE TO VIEW PRESENTATION