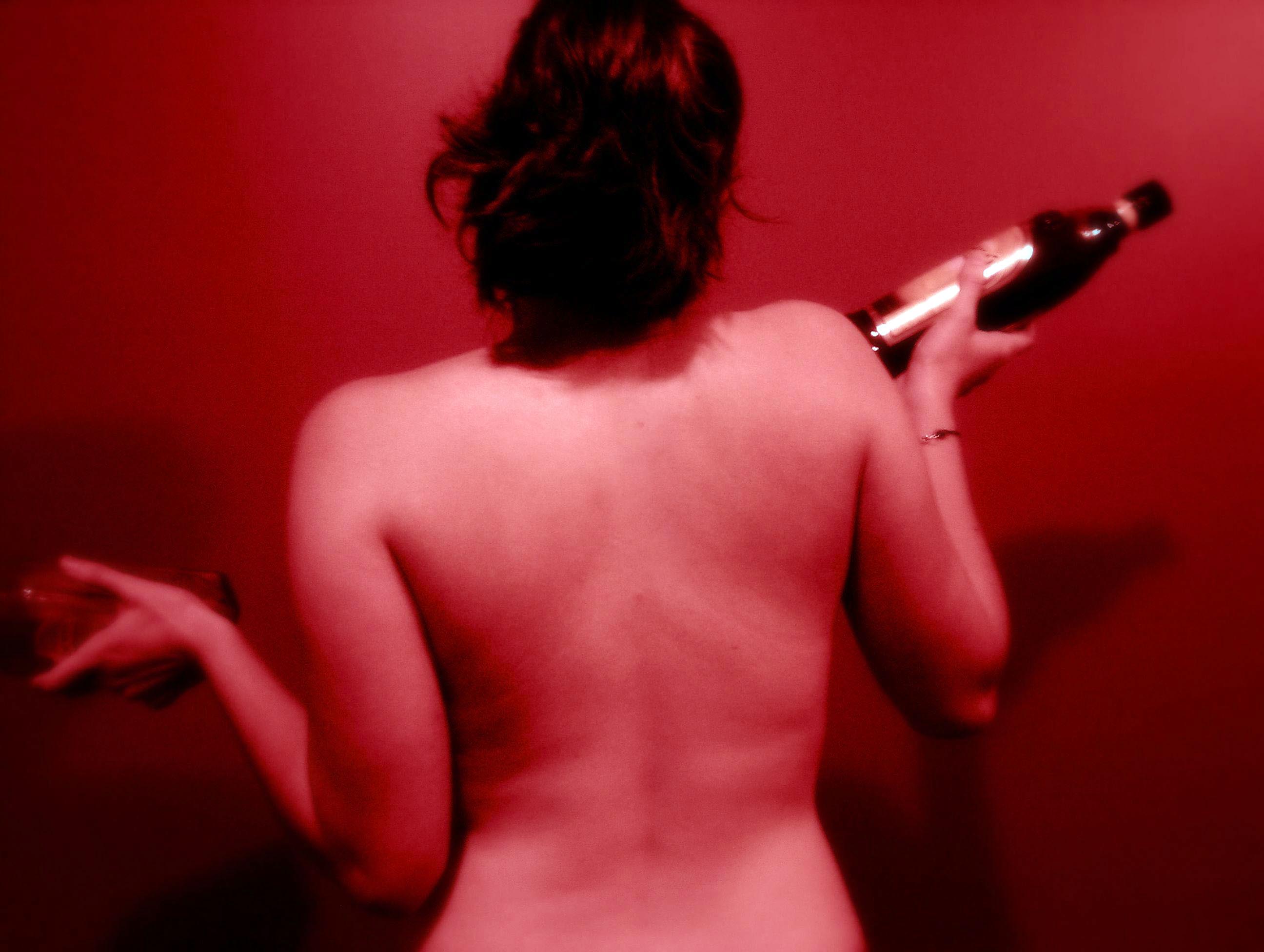 Inside the life of a topless barmaid
Women of all shapes and sizes work as topless barmaids, but they have two things in common - confidence and a desire for easy money.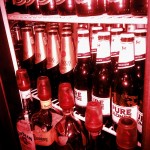 Sophie* adjusts her uniform as she approaches a round table at which a customer has just sat down. She asks the older gentleman whether he would like a drink, to which he replies a scotch and dry. When Sophie returns with the beverage, the customer nods in gratitude before complimenting her on what beautiful tits she has.
Any other waitress would take offence to such a blunt remark, but Sophie smiles at the gentleman and proceeds to ask him if he had a pleasant day. She listens to the silver-haired man recall his day at the office and laughs at the puns he makes about his incompetent work partner. "You're very funny, you should be a comedian," Sophie gushes – a line she often uses during her performances.
As Sophie walks the man's empty drink back to the bar she catches her reflection in the multi-mirrored wall. Her bikini bottom is a size too tight to accentuate the curves of her hips; the red neon lighting flatters her features by concealing any cellulite or impurities, as well as drawing attention to her exposed breasts. She feels sexy, confident, and now has another $20 tip tucked into the string of her uniform.
Sophie, a 19-year-old medical student, has worked as a topless barmaid at an inner-city Brisbane strip club for 12 months. For many women exposing their breasts to complete strangers every night is a terrifying thought, but Sophie takes it in her stride. "It's just another part of the body so I don't really mind. It's just boobs. I think it's natural for a guy to want to stare at them."
However, this confidence and carefree attitude towards bearing it all didn't come immediately. "When you first start it's like you're in one of those dreams where you've forgotten a piece of clothing – it's like, sxxt! I don't have a top on!" Within the first few weeks of working at the strip club Sophie had received more compliments about her breasts than she had in her entire life.
The club employs girls of all shapes and sizes, young and old. There are girls with perky breasts, saggy breasts, fake breasts, small breasts, stretch marks and there are some employees who have been breast feeding for over five years. "Once you've had a few shifts you get a real confidence boost. Guys really don't care about the little things that we think they do. It's like, hey, I don't have to be super skinny or have no stretch marks or no cellulite," she says. Just by looking across the table at Sophie's perfect posture and glowing smile, it's easy to see that this is not an exploited woman, but an empowered one.
However, in any industry that involves women exposing themselves there is an attached stigma of a lack of self-worth, skill and intelligence. According to a sociology article titled Topless dancers: Managing stigma in a deviant occupation by William E. Thompson and Jackie L. Harred, when college students were asked what kind of women they thought took their clothes off for a living, they responded, "hard women," "dumb," "stupid," "uneducated," "lower class," "can't do anything else for a living," "oversexed," "immoral," and "prostitutes".
It was this stigma that caused nursing student Monica*, 18, to quit her job as a topless barmaid after working at a Sydney gentlemen's club for only five hours. "I told my Mum about the name of the place, and when she found out the girls were topless she was really against it. Then my boyfriend found out and he was really not keen on me working there either, so for me that wasn't ideal." Why is it that when women's tops drop to the floor, how society views them goes with it? What is the big deal with women exposing their breasts?
"It's all to do with the sexualisation of women by men in the western world," says Melbourne-based psycoholgist, Melanie Clifford. "They are a taboo topic. They are paraded in the media as something special," Mrs Clifford says.
So it is men who have given breasts their power – and now women are making the most of it with some men giving out the pin number to their credit card for the girls to use at their discretion.
"A lot of the clients who come in are 40 plus and usually divorced because they've focused on work so much their whole lives," says Sophie. Many men who come into the club are desperate for female attention with some paying big bucks just for three minutes of cuddling. "The girl doesn't even take her clothes off, they literally just cuddle," Sophie remarks. "The people who say that it's us girls who are being victimised need to come in and see just how pathetic and lonely these guys are."
When you picture a strip club, images of greasy poles and half-drunk girls bumping and grinding all over the place come to mind. Surprisingly, a lot of the job is simply talking to the clients. The modern day strip club sounds less like a low budget porno and more like an episode of Sex and The City as it is the girls who comfort their clients who make the most money. "You get guys venting about their whole life to you; their recent divorce, how they hate their work partner, how they're sick of their job and want to enjoy life or travel."
Sophie recalls one client who brought in a portable TV, warm pajamas and ingredients to make banana splits. He spent over $3000 to book out the fantasy room just to watch movies, eat ice-cream and spoon with one of the strippers. "They like to think that someone cares. As soon as they walk out, the girls go 'fxxk that guy was weird, never talking to him again' and have a laugh out the back about the stuff they say. They don't care, it's all just an act; they're actors."
However, Mrs Clifford warns that it is risk-taking having such sexual power over men. A lot of the time the men they are dealing with have very little social skills. "Regular guys come in and they'll have 'their girls'. They get this idea about them that they are going to be their wife, so you definitely have to be careful," says Sophie. It's all about reeling the guy in enough so that he spends his money, but also knowing when to stop. "They are smart girls and they know what they're doing," she adds.
One woman Sophie worked with was a pilot for Qantas while also starting her own business. "She stripped because she genuinely enjoyed it," says Sophie. A lot of girls who work in the topless industry are university students studying nursing, or international students who need to make money to pay for their university degree up front. There is concern that girls in this industry don't have a choice, and it's only a matter of time before they go from being a topless barmaid to an exotic dancer to a prostitute. Sophie disagrees. "I tried dancing, but I didn't like it. It's just not my thing. So I went back to being topless – it was as simple as that."
In fact, Sophie finds that she has started to dress more conservatively outside of work. "I don't show off my boobs as much. It's my body and I don't feel like I have to try and impress guys with my cleavage outside of work."
Sophie is a smart girl who is committed to her university studies. She could work wherever she wanted – but she has chosen to be a topless barmaid because she enjoys it. The hours are flexible, the pay is great and she has never felt more confident about her body, and more importantly, herself.
So who is the real victim – girls like Sophie, or the men who have to pay for a cuddle?
*Names have been changed for privacy reasons