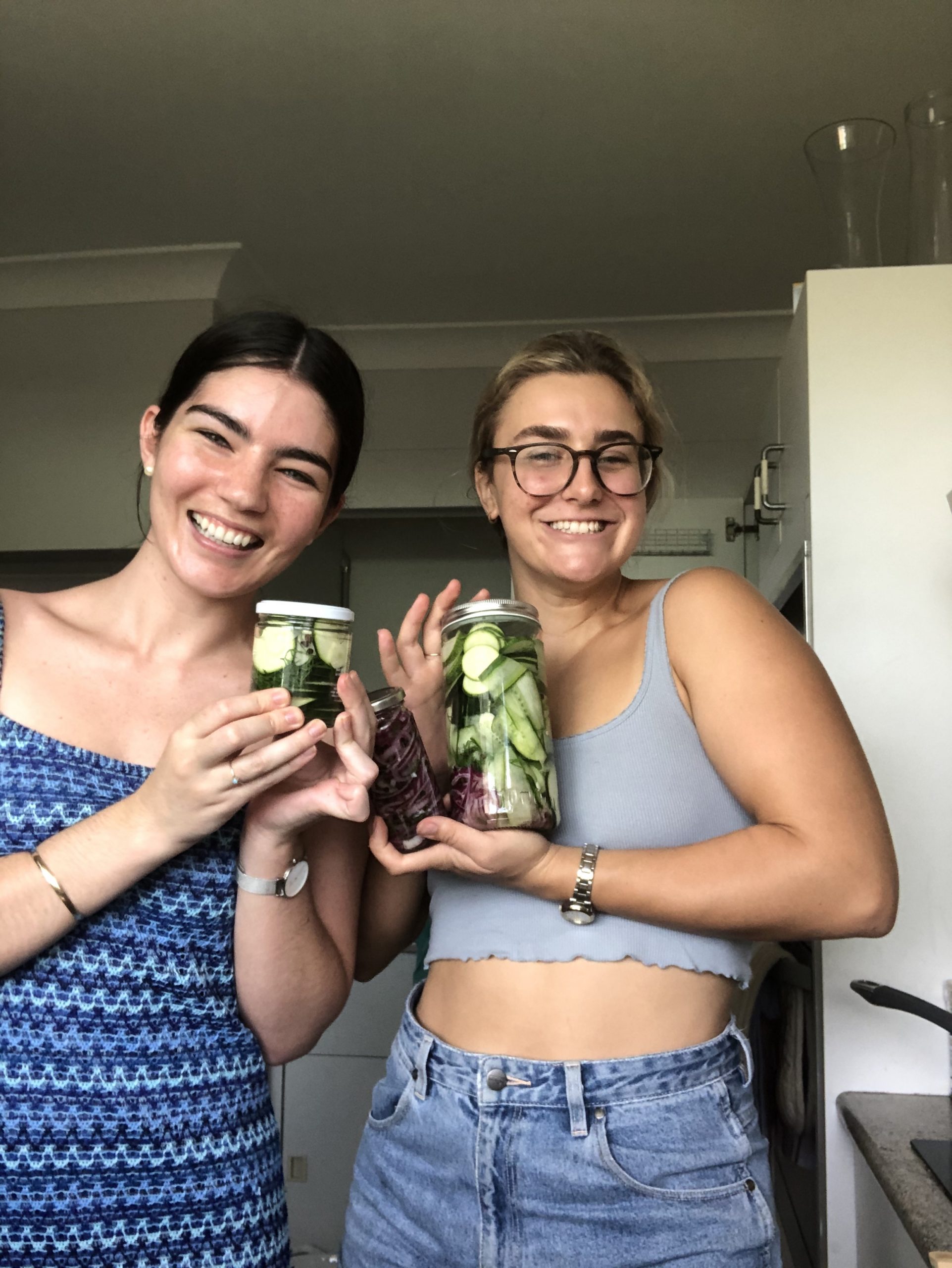 Living Green: A guide to sustainability in your 20s
Let's be honest: on top of work, study, maintaining a social life and dealing with a global pandemic, sustainability is probably the last thing on your mind right now. Although studies show that young Australians are far more environmentally-conscious than older generations, we're also time-poor and lack financial stability, which can make it difficult to create and maintain a lifestyle that prioritises the environment.
At the beginning of 2021 I moved into an apartment with another twenty-something-year-old friend, and together we decided that we wanted to create a sustainable household. Over the past ten months, we've put our knowledge to the test and have come up with a few key ways to minimise our environmental impact, without breaking the bank or taking up too much of our weekends. For all the other young adults trying to navigate sustainability, read on to find out the four easy changes you can make at home in order to "live green". 
Minimise food waste 
According to OzHarvest, Australians waste 7.6 million tonnes of food each year – 70 per cent of which is perfectly edible. If you find yourself regularly having to throw out rotten fruit and vegetables that you bought with the best intentions, it might be time to get friendly with the contents of your fridge.
One of the best ways to maximise your weekly grocery shop is to plan your meals ahead of time. This way, you can head to your local farmers markets or Coles with a plan of attack, knowing exactly what you need to buy for the week ahead – say goodbye to three-week-old bananas at the bottom of the fruit bowl!
Once you've cooked your meals, you'll probably be left with some kind of food scraps. Instead of throwing them in the bin, why not collect your organic waste and use ShareWaste to recycle it at nearby compost bins and community gardens? 
Another great way to reduce your food waste is to find out how you can repurpose fruit and veg that's past its prime. Recently, my housemate and I had leftover herbs, onions and cucumbers that we knew wouldn't last the week, so we found a recipe online and made our very own pickles. Feel-good AND delicious!
Recycle right 
Think you're a recycling pro? Think again – according to a survey conducted by Cleanaway, the majority of Australians don't know what household products can and can't be recycled, and are also confused about where our waste ends up after we've placed it in recycling bins (a whopping 15% of respondents think that you can put everything in the recycling bin and it will get sorted out at the recycling facility!).
So when it comes to reusing, reducing and recycling, it might be time to go back to basics. If you're in Australia, you'll need to find out what your council accepts in kerbside recycling bins (as a general rule, if it is not packaging, paper or cardboard, it doesn't belong), and do some research to see where other household materials can be recycled.
Hot tip: soft plastics (like plastic bags, shrink wrap and bubble wrap) can be recycled at Woolworths and Coles – simply collect your plastics at home and bring them along the next time you go grocery shopping. Clean Up Australia also has a handy list of materials and where you can recycle them on their website, here.
Grow your own greens
Growing your own food is not only great for the environment, but also great for your mental health. If you live in a city, growing your own fruit and veg can be a challenge – especially if you live in an apartment and don't have space for a garden. However, with a balcony (or even a sunny window sill), you can still have your very own plant paradise – no greenhouse necessary.
If you're new to gardening, start by visiting your local nursery and find out what plants are in season. Herbs like mint, spring onion and basil are a great place to start, as they're cheap to buy as seeds or seedlings, easy to look after and can be grown in small boxes or pots. If you don't have a backyard, you'll need to invest in a planter – you can find affordable options at most nurseries or Bunnings, and soil.
Once you've collected your materials, it's time to get your hands dirty! Plant your seeds or seedlings, and with a little love and attention your new greenery will be thriving soon enough.
Shop smart 
Today, the consumer has more power than ever before – and there's never been a better time to use it. The products that we use every day have a direct impact on the environment, so why not try to minimise that impact by making eco-informed consumer choices?
One way that you can shift your shopping behaviour to be more green, is by vetoing fast fashion. Although we all know that fast fashion is terrible for the environment, it can be hard to give up, especially when it's such an affordable option for young people. If you can't totally forgo it, try to limit yourself to only buying one new piece of  clothing a month, or shop around on Facebook Marketplace or thrift shops to give second-hand pieces a new life. An even better option – and one that won't cost you anything at all – is simply borrowing clothes from your friends and family. 
When it comes to purchasing household products, the more plastic packaging a product has, the less eco-friendly it is. A lot of single-use items can be replaced with reusable alternatives, like Zero Co's cleaning products, which are sent back to the company and refilled when empty, rather than thrown into landfill. 
Remember though: the most sustainable thing you can buy is nothing at all.
A note to the soon-to-be Eco-Experts
Let's face it: sustainability is hard. 
Whether it's keeping track of your food scraps or vetoing your favourite product because it comes in single-use packaging, becoming more eco-friendly is tricky, and takes practise. 
With these tips and tricks, you can make small changes in your home that are not only good for the environment, but also good for your own mental health, easy on the bank account and will hopefully make every day a a little bit greener.