Local cycling industry under threat
As the Australian Dollar climbs steadily higher against its US counterpart, local cycling stores are finding it increasingly difficult to stay afloat.
[media-credit id=78 align="alignleft" width="590″]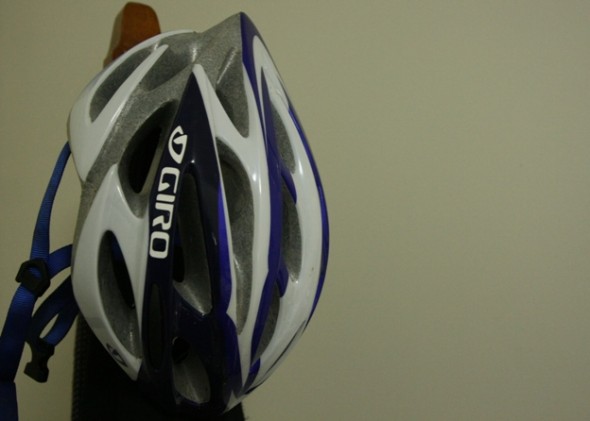 [/media-credit]
Helmets are no protection for small Australian cycling retailers bearing the brunt of the strong Australian dollar.
As the Australian Dollar climbs steadily higher against its US counterpart, local cycling stores are finding it increasingly difficult to stay afloat.
Facing mounting pressure from the growth of overseas distribution centres, local bike stores all around the country had experienced dwindling sales for half a decade before the increasingly strong Australian dollar began to make overseas purchasing even more financially attractive to consumers.
While in August 2010, the Australian dollar was buying slightly less than 0.90 USD, local currency has now vastly exceeded parity, buying on average $1.056USD since March, 2011.
That increase has been enough to almost completely emaciate profits for local bike shops. Stock left over from 2010 and reduced to cost price is often still higher than equivalent 2011 stock, leaving consumers with no financial incentive to buy an older model.
"Retailers are feeling the squeeze more than ever right now. It's difficult enough to go head to head with overseas competition when the volume of bikes and gear moving through a single shop is so small. When you have to begin competing against your own [old stock], the situation becomes almost untenable," Mr Evans of Cycle Skills said.
With yearly recommended retail prices pre-confirmed by distributors in Australia, there is no recourse for small businesses to reduce prices to match global markets as prices continue to tumble off-shore.
In an effort to restrict grey-importing – where products destined for a domestic market such as North America land in the hands of Australian consumers – manufacturers such as Yeti Cycles and Mavic Components have prevented online retailers from shipping products internationally.
However with no ability to restrict sales via proxy, orders can still be charged to an international credit card and sent to a parcel forwarding service with a domestic address overseas. From there, they make their way to Australia unobstructed.
"It's no secret that this sort of practice continues; it flourishes," Mr Evans said.
"In a lot of cases, the wholesale price of [most stock] for a bike store is well above what the average consumer can buy it for online, shipped to their front door," he added.
In order to stay competitive, Queensland based company 99 Bikes have circumnavigated bike manufacturers altogether, preferring instead to liaise directly with the Taiwanese manufacturers whose tooling already produces hundreds of frames and components for American and European brands.
"Everyone perceives the internet to be the cheapest place for retail, when in reality we're able to match or beat overseas deals on a number of items," marketing manager of 99 Bikes Wayne Patterson said.
"We also have a fairly big retail network, so that allows us to save on freight and keep prices down," he added.
With a 50 per cent backing from Flight Centre, 99 Bikes is one of the few local bike shops to experience steady growth over the past few years, and now operates two interstate stores in Victoria and New South Wales.
The difficulty for smaller businesses, however, is simply that there's no way of accessing the capital to establish a venture as expansive as a trans-continental manufacturing and supply line.
"There's no doubting that privately owned enterprise is stuck between a rock and a hard place," Mr Evans said.
"There's no clear answer – only time will tell which will stay and which will go."
Listen to the interview with Mr Evans below.