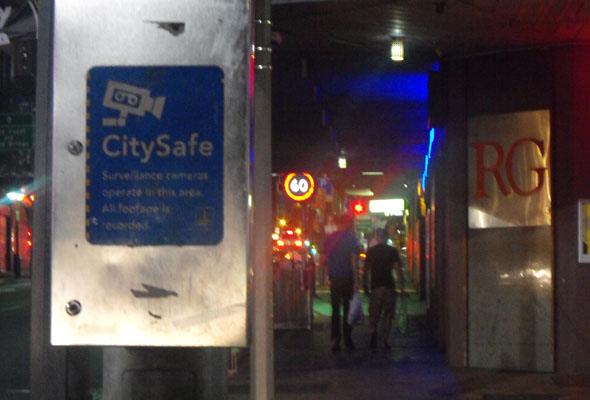 Wild nights in the Valley
Can government intervention and a Drink Safe Precinct curb Fortitude Valley's wild ways?
Fortitude Valley has long stood as Brisbane's party precinct.
The early 1990s saw 'the Valley' transform from a bustling shopping hub to a thriving live music and nightclub district; now, more than 50,000 people make their way to Fortitude Valley's pubs, clubs and restaurants each Friday and Saturday night.
But with so many people in one hot spot each weekend — many under the influence of alcohol and/or drugs — conflict can inevitably arise.
Indeed, in an attempt to curtail alcohol-fuelled violence, the state government and Brisbane City officials have moved to implement a range of initiatives. These include a two year Drink Safe Precinct trial, which utilises a joint venture of resources from the Queensland Police Service and the Office of Liquor and Gaming Commission.
The DSP trial began in December 2010 and reported 95 arrests for assault-related offences and 1603 ambulance requests within the first 12 months, which in turn initially prompted some bar managers to demand stronger action.
Following the high amount of incidents exposed by the DSP came a move to provide a greater police presence, increased CCTV and transport options as well as a safe haven in Brunswick Street Mall known as the Chill Out Zone to crack down on the alcohol-related violence and injury so closely associated with the area.
The role that bouncers play in these escalating conflicts has also been investigated, and the results may surprise.
Arguably, the most contentious peace-keeping move has been the Queensland Government's "3am Lockout" legislation, meaning revelers cannot enter a licensed premises after 3am.
However, opponents to the  "3am Lockout" say that the legislation is unnecessary, and does more harm than good. Other club owners believe they are being unfairly punished as a result of the media hype surrounding this type of violence.
What ever the issues of the day may be, Fortitude Valley will always be a timeless location of excitement and scandal, nevermore than this weekend when Valley Fiesta takes place in style. Get to it!
Images: Mark Lord, Joshua Campbell and Gretel French.