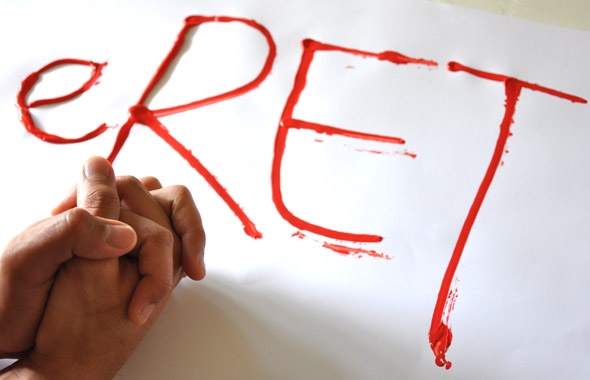 Sustainability shapes Queensland's renewable future
Wind and solar power are among the plans for increased use renewable energy
[media-credit name="Mandy Chiang" align="alignleft" width="590″]
[/media-credit]
An inverter plays a crucial role in the solar panel system.
 Solar incentives in Queensland remain high
The Queensland Government has decided to continue its feed-in tariff rate after its recent review of Solar Bonus Scheme, a government spokesman said.
This news arrived amidst recent solar subsidy cuts in New South Wales and Victoria.
Under the current government Solar Bonus Scheme homeowners are paid 44 cents per kilowatt hour (kWh) for any surplus electricity the solar system feeds back into the grid.
A spokesman from the Department of Employment, Economic Development and Innovation Paul Lynch says Queensland's Solar Bonus Scheme is the most successful and cost-efficient scheme of its type in Australia.
"Queensland has also achieved carbon savings of more than 350,000 tonnes of carbon dioxide (CO2) abatement since the Scheme started in 2008," he said.
New South Wales and Victoria have slashed their feed-in-tariffs this year from 60 cents per kWh to 20 cents and 25 cents per kWh respectively, making Queensland's Solar Bonus Scheme the most generous.
The Victorian Government says since the introduction of its solar scheme in 2009 the cost of small-scale solar systems has been halved, reducing its support in the industry.
Minister for Energy and Resources Mr O'Brien says the new scheme means people investing in rooftop solar systems will have an average payback period of less than 10 years.
"This is about the same as the forecast when the PFIT scheme was first introduced," he said.
Despite solar companies' warnings of industry instability after the slash in New South Wales and Victoria, marketing manager of The Solar Guys in Queensland Tessa Muldoon says the industry would still grow over time without any government incentives due to the rising power bill.
"The industry will contract very quickly probably about six months (when the government first withdraws support)," she said.
"But after that six-month period, people will start to have a few power bills and their power bills will have gone up more and they will say it doesn't matter anymore; they'll say what option have we got now."
One of the common complaints against government solar incentives is their contribution to give rise to the power bill.
But Mr Lynch said in Queensland it had "minimal impact".
"In 2011-12 the Solar Bonus Scheme contributed 0.03 percentage points towards the 6.06 per cent increase in electricity prices," he said.
The solar industry in Queensland is now encouraging residents to take part in the Solar Bonus Scheme before it may change its incentives in the future.
 Story by Mandy Chiang