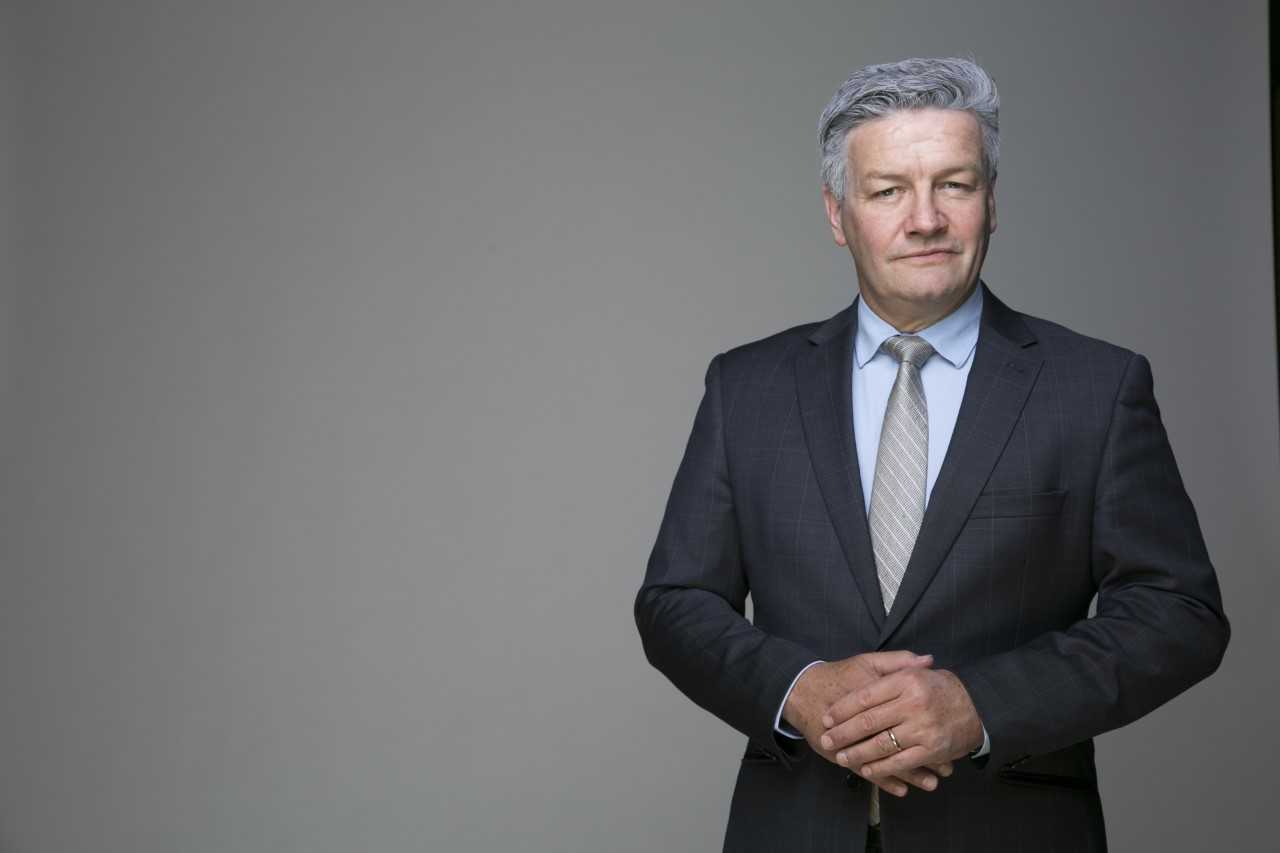 Turnbull on the rebound
Since being ousted from office, Malcolm Turnbull has been reeling back public sentiment with his latest tell-all show.
Two sell-out crowds took over the chamber of Brisbane Powerhouse on Saturday to see the former Prime Minister officially impersonated by the unofficial Malcolm Turnbull, Lawrence Mooney.
In the words of Mr Mooney, he is just a man that paints his hair white and rolls his vowels. To audience members Ray and Claire Clarke, he is Malcolm Turnbull's best impersonator who has political satire down pat.
"I particularly like the idiosyncrasies around the language that he picks up just perfectly well, and we find it quite startling listening to the real Malcolm Turnbull after we hear Lawrence Mooney do it and comment to each other how well Malcolm does Lawrence," says Mr Clarke.
Mr Mooney is a veteran Malcolm Turnbull impersonator, having acted the role for several years, including most recently as a weekly fixture of Triple M's Kennedy Molloy Show.
With such a familiar presence there was the possibility his performance, An Evening with Malcolm Turnbull, would rehash old content and thus lack originality. But for an hour, Mr Mooney entertained with a catalogue featuring old favourites as well as plenty of new content grounded in today's political context.
"When Malcolm stepped down from leadership, it didn't stop me from wanting to come," says Tracy Boyd. "He changed it to be contemporary… and he was still speaking about politics that was for the moment, and not 12 months ago when he started the show."
So, even though his leadership is over, "Big Mal Turnbull's" career is just getting started.
His fall from grace has roused a new taste for political vengeance – no politician or topic is off limits. He flits between being proper and intellectual in his conceited approbation of all the things that only he has managed to do, to wielding a 'take no prisoners' approach in firing political slurs.
"Now, should we run through my CV? I knew you'd want to; I could just tell," he says, as the show opens.
One of the only things Big Mal had not yet added to his CV was playing host to his own night show, which he solved on Saturday night by launching one titled Malcolm.
When Mr Mooney takes the stage, his character, Big Mal, is just about to launch his first episode.
At this time the audience is essentially in the pre-show before it goes live. Big Mal acquaints the audience with his darkest political proclivities, while seamlessly involving the audience.
When assessing how people voted, one viewer's response brought out the best of the comedian's sharp wit. At hearing the viewer voted for Greens, Mr Mooney quipped, "I could have guessed by the shorts you're wearing."
"And I don't suppose the bicycle is your only mode of transport?"
It was.
"Just remember to shower once in a while, won't you?" Mr Mooney replied.
This is one of the defining characteristics of his shows, according to Andrew Todd.
"I just like the way he worked the crowd; it was terrific," he says.
Mr Mooney differs from other comedians in the way he brings audiences into his show.
At one stage, a viewer was the show.
Malcolm went live about 40-minutes into the performance, marked by a big-band musical introduction and Big Mal flitting from one dance move to another across the stage. Then an audience member was ushered onto the stage as his guest for the evening, and the two retired to the "mock baroque" furniture for a one-on-one interview.
"With all these shows you know if you're in the front row or somewhere close that you are going to get hammered or utilised to a degree," says Mr Todd. "I didn't realise that someone would go up from the audience and be interviewed."
"We wanted to come because his impersonations we'd seen before and they were brilliant… we knew he'd be risqué at times, and some things we didn't laugh at, but certainly we appreciate where he's coming from."
An Evening with Malcolm Turnbull continues next week at Central Coast, NSW.