Google+ or minus?
The recent launch of Google+ has reignited the debate surrounding internet privacy.
[media-credit id=150 align="aligncenter" width="590″]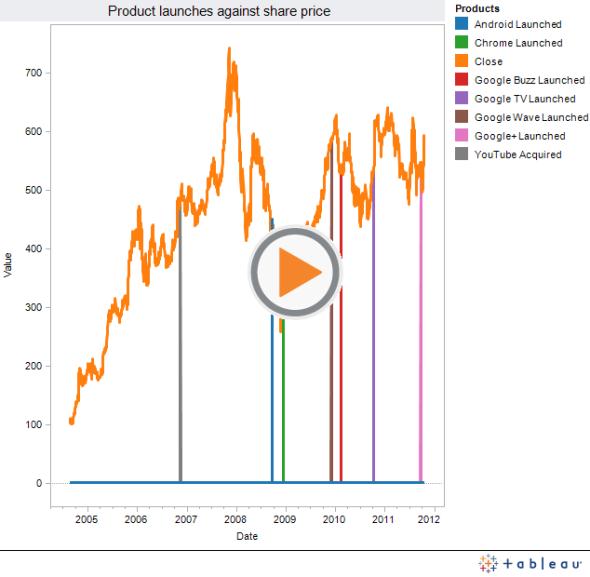 [/media-credit]
Click the image above to go to the interactive graph
The market reaction to Google+
The Google share price may very well jump if Google+ can attract a sizeable following. The graph above shows how the market has reacted to the release of major Google products since publicly listing in August 2004.
If the large drops resulting from the global financial crisis in 2008 and 2009 are ignored a pattern emerges of product releases followed by short, sharp jumps in the share price.
Financial analyst Connor O'Brien says that these movements are common in technology stocks.
"Tech stocks are volatile because they depend on the growth of the company. The price is wrapped up in the company's cash flow and their projected cash flow," says Mr Connor.
The potential increase in cashflow that a new product may bring is seen favourably by investors and this is reflected in the price increase.
So how has the market reacted after the launch of Google+? Favourably it would seem. After an initial dip shortly after the launch, the share price recovered an additional 8.25 per cent on top of the earlier losses.
What happens next will be dependent on whether Google+ becomes a success. If the success of previous products such as YouTube, Android, Google Maps and DoubleClick is anything to go by then it will take approximately one year for the new product to have a large impact on the share price.
By Michael Nugent