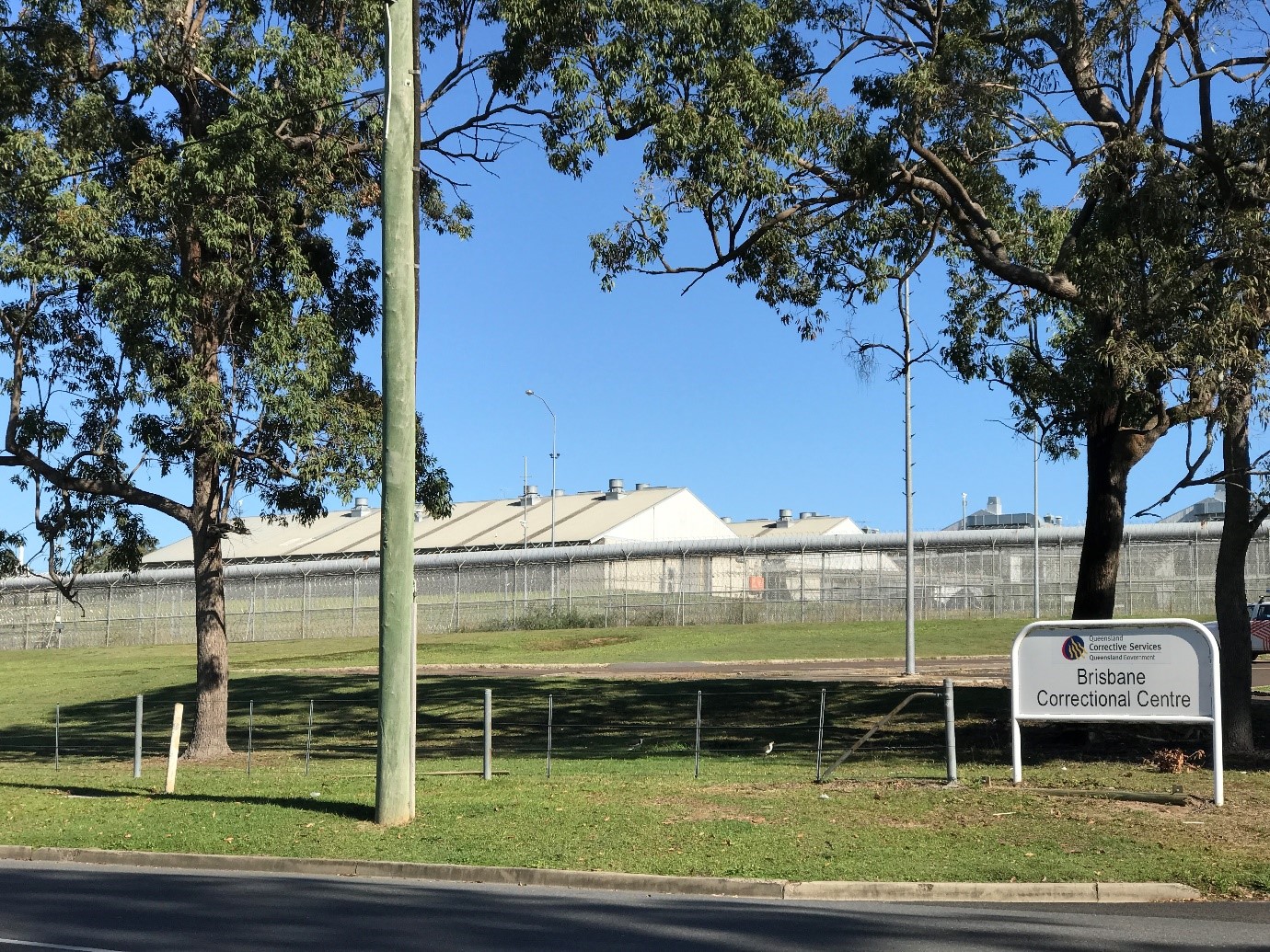 Prison officers at risk as Queensland's prison population soars
As the Queensland prison population continues to rise, it is those who serve to protect the community that are increasingly at risk.
The commissioner of Queensland Corrective Services (QCS) has declared prison overcrowding to be the biggest issue facing the department.
With Queensland prisons at 122 per cent capacity and assaults continuing to rise, the safety of officers is being undermined.
An analysis of government open data by JACdigital found that 162 prison officers had been assaulted from January 2018 to July 2018.
JACdigital reached out to QCS for comment regarding the increased rates of officer assaults.
The department stated that "even one officer injured on the duty is one too many."
However, officers are not only afraid for their physical safety but for their mental health.
Veteran prison officer Terry* claimed officers were resorting to taking medication or drinking on their days off. "We are not prepared, and we are not equipped to deal [with overcrowding]."
In response to the burgeoning prison population, prisons have been "doubling up" cells by putting two prisoners into a cell designed for one prisoner. In many prisons, this consists of a mattress on the floor, with the prisoner sleeping with their head next to an exposed toilet.
In July 2017, The Minister for Corrective Services announced the building of 1000 bunk beds to reduce the number of prisoners having to sleep on a mattress on the floor.
However, the increased number of prisoners is also impacting the infrastructural integrity of prisons. A number of prisons have experienced serious sewerage failures.
In other prisons, there has not been enough room for all inmates to eat at the same time.
Tensions among prisoners are running high, resulting in increased prisoner-on-prisoner assaults and prisoner-on-officer assaults.
"Officers are worried," Terry said. "There was an officer who attempted suicide in a northern centre, but he was saved. He's now in a psychiatric ward."
A veteran officer from Townsville prison attempted suicide in July just months after being assaulted by a prisoner.
During an investigative hearing by the Crime and Corruption Commission in May 2018, the General Manager of Townsville prison agreed with statements that the capacity of the men's prison was around 132 per cent, while the women's centre was at 150 per cent capacity.
"Officers are scared to go to work, especially the young ones," Terry said.
In an attempt to deal with the issue of overcrowding, QCS has been recruiting additional officers. However, the turnover of new staff is high.
QCS stated that 296 new prison guards had completed training as of September 10, 2018. The department did not comment on the high turnover rate of new staff.
The union representing prison guards believe overcrowding is contributing to the high turnover rate of new officers.
Together Union industrial services director Michael Thomas said, "We're certainly seeing high rates of turnover of new staff…the pressure and tension is such that we're seeing a big exodus."
Studies have shown that prison officers suffer from higher rates of anxiety, depression, and suicidal ideation. Overcrowding exacerbates the stresses of working in a prison, and officers are feeling the pressure.
"They're worried they won't get home safely each day."
Alongside the focus on new recruits, QCS has recently began a role-out of body-vests for officers. 1350 load-bearing vests have been delivered to front-line staff, and QCS expects all front-line staff will be equipped with these vests by the end of 2018.
While the implementation of body-vests is a small win for officers, QCS continues failing to address the underlying issue of overcrowding.
Mr Thomas described QCS' response towards overcrowding as a "band-aid" solution.
"The bottom line is that there needs to be more capacity built…everything else being done is a band-aid on that fundamental problem that there is simply not the capacity to do it."
QCS said they were addressing overcrowding by "easing constraints in several ways".
Regarding the issue of capacity, 348 new cells are to be built in Capricornia prison, and Borallon prison recommissioned the delivery of an extra 349 beds.
As of September 10, the total built-cell capacity of Queensland prisons was 7197.
The number of prisoners is 8800.
From 2012 to 2017, the Queensland imprisonment rate increased by 40 per cent. This figure is five times the population growth of Queensland.
With the prison population continuing to swell, this is an issue that will not go away.
"It's not business as usual," Mr Thomas said. "Prisons are not usual now."
*Name has been changed
Readers seeking support can contact Lifeline on 13 11 14 or beyond blue on 1300 22 4636.
Ana is a Master of Communication student at the University of Queensland. She is dedicated to reporting Current News, Politics, and Human-Interest stories.